*includes affiliate link(s)
Warm weather is here. Weather changes mean dry and rough skin is here too. Or if you're like me then dehydrated skin? It is tough to handle skin tantrums! Don't fret, we have got you covered. Here is a list of the best cruelty-free moisturizer that is sure to change the way your skin looks and feels. Up your cruelty free skincare with these amazing gems!
This list includes vegan moisturizers too, alongside some drugstore picks. Also includes anti-aging moisturizers that are cruelty-free and vegan-friendly.
What are some good cruelty-free moisturizer brands?

There are plenty of amazing brands that don't test on animals. Alongside, they are also vegan-friendly. You had no idea until now that I have a big smile while writing this down, particularly the 'plenty of brands' part. I remember just a few years back, how difficult it was to find these brands.

Andalou, Yes To, Elf, Pacifica, SheaMoisture, Cosrx, and Garnier, among others are great options for drugstore brands. Drunk Elephant, Dermalogica, IT Cosmetics, PUR, Paula's Choice, StriVectin, Perricone MD, Murad, Mario Badescu – all of these are cruelty-free.

Which brands should you avoid?

Avoid brands that are involved in testing. Some examples are Dove, Olay, Neutrogena, Cetaphil, CeraVe, L'Oreal, Estee Lauder, Nivea, and Vaseline. These brands are involved in testing in one way or another. For example, they can fund the testing or outsource it altogether.
What ingredients should you look for in a moisturizer?

Ideally, a moisturizer should be hydrating. So look for moisturizing ingredients such as shea butter, aloe vera, hyaluronic acid, niacinamide, vitamin E, squalane, etc. For the anti-aging benefit, ingredients such as peptides, retinol, collagen, etc should be present. There are vegan-friendly versions of these anti-aging ingredients available as well.

Tips
Do not use moisturizer as an eye cream unless the product says it is safe to use around the eye area.
Always patch test to be on the safe side.
Why are multiple beauty stores listed?
We have provided multiple options for you to choose the best one. Go through multiple and look for deals, discounts, or ongoing sales before zeroing in on one.
If you're in the UK, you can head to Cult Beauty, Boots, or Beauty Bay to get one of these.
Best Vegan & Cruelty Free Moisturizer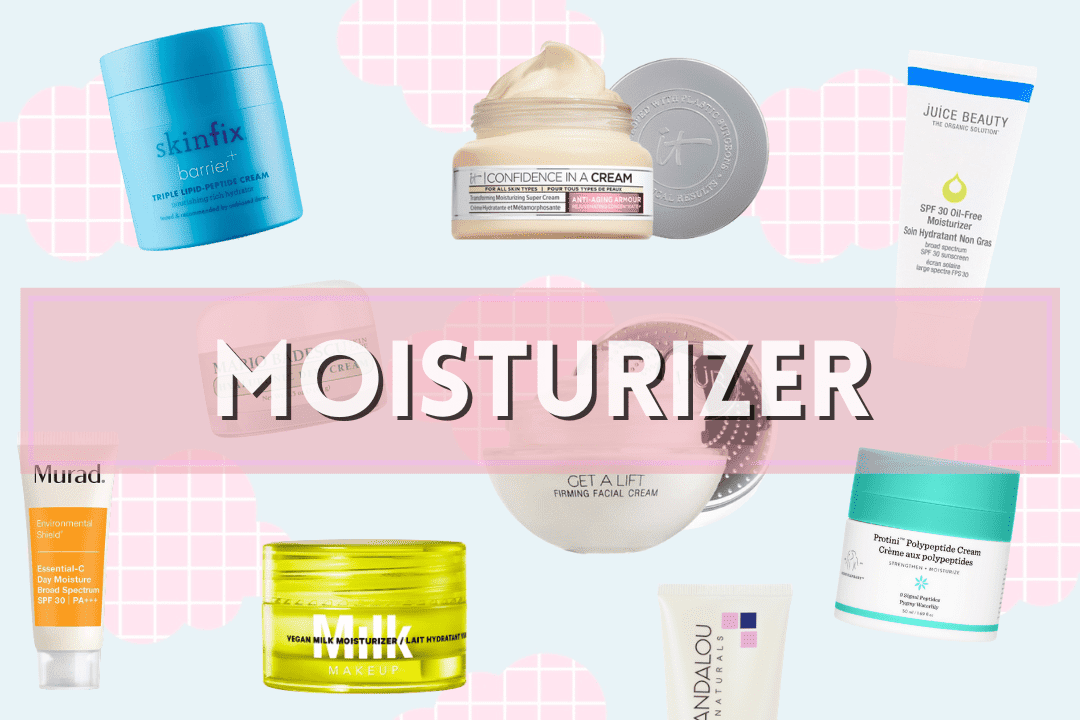 PÜR Get A Lift Age-Defying Cream
PUR Firming Moisturizer is a nice option for anti-aging face lotion. It helps with sagging skin, fine lines, and wrinkles. This moisturizer helps to retain elasticity and achieve firm skin. You'll definitely find it worth repurchasing.
The cream has a smooth texture and is lightweight. It has a light scent to it that is not bothersome. The fragrance is fruity but mild. The price is reasonable for the result it offers and a little goes a long way. Don't over-apply, or else you might find it greasy. Like a regular moisturizer, it hydrates your skin and provides soft skin. You can use this as a day or night cream.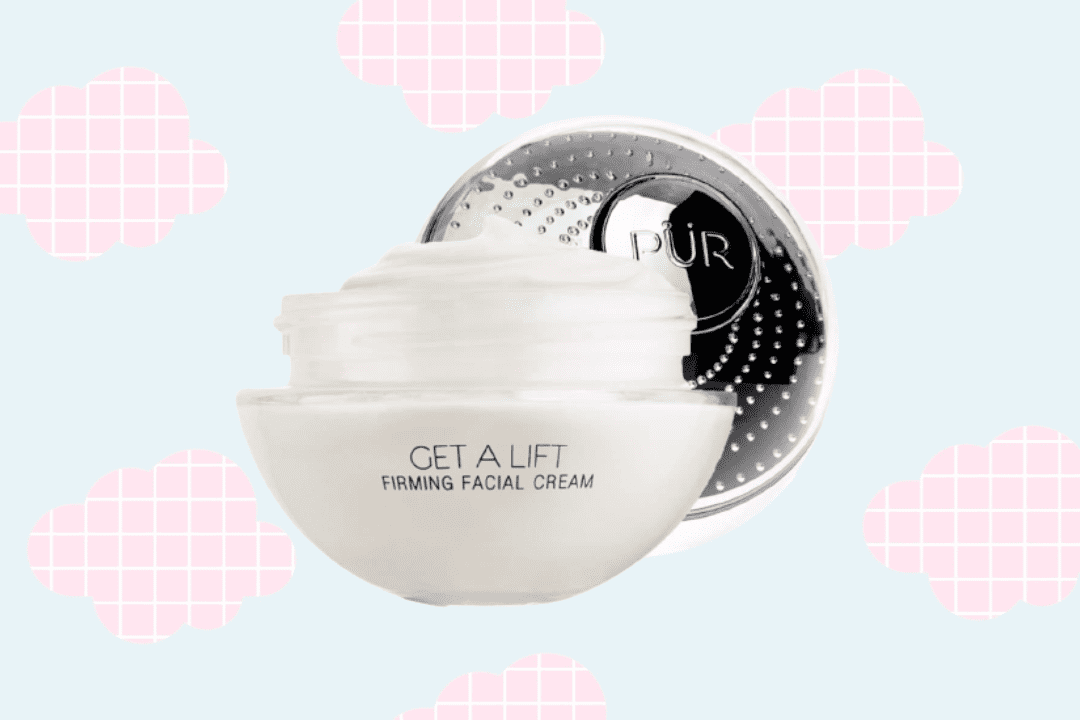 Pros:
One of the best anti-aging moisturizers
Lightweight
Firms skin & restores elasticity
Non-sticky
Gluten-free
Cons:
Perricone MD Finishing & Firming Moisturizer
I tried the smaller version and it's a pretty good moisturizer. An anti-aging daily moisturizer aimed at firming skin. It deals with fine lines and wrinkles. Not only that, it hydrates and nourishes. Worked for dry patches. There is a fragrance that is pleasant and not bothersome. This face cream also gives a smooth polished look that feels and looks beautiful. So the name is apt!
Amazing for people with mature skin. You can also use it as a night cream. It is light and effective. Overall a nice one and I do recommend it. But I won't be repurchasing again for now. Better to try some new ones meanwhile.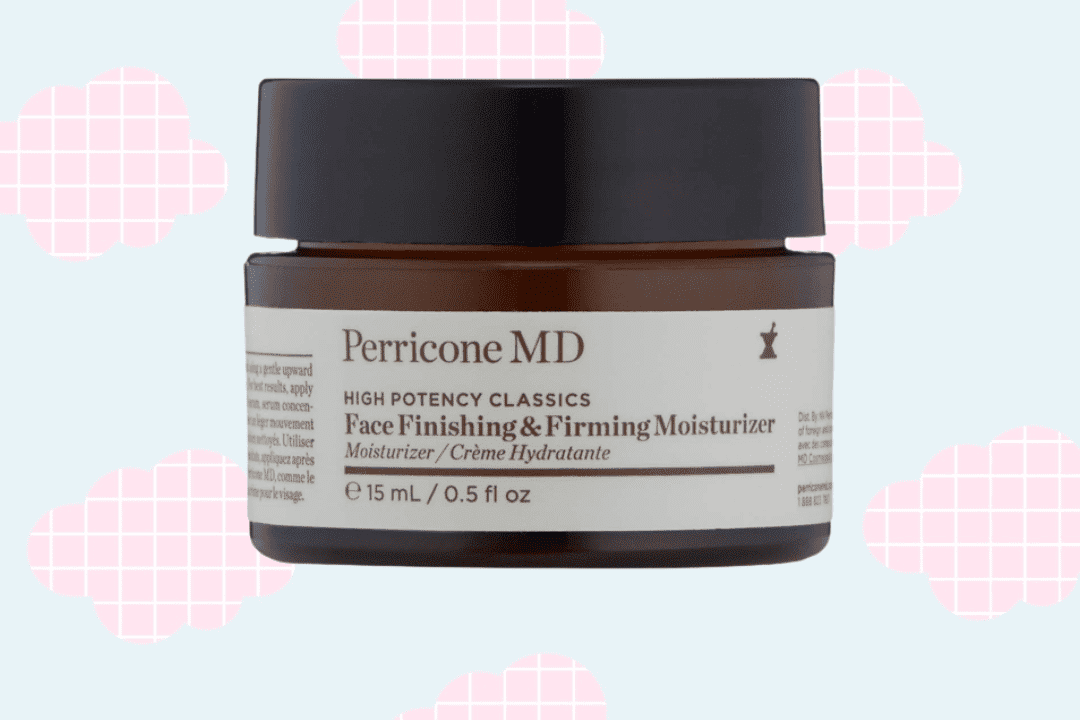 Pros:
Lightweight & hydrating
Deals with dry patches
Winter suitable
Dry skin friendly
Firming
Cons:
Juice Beauty Oil-Free Moisturizer – SPF 30
Look no more if you're looking for a vegan moisturizer with SPF. Juice Oil Free moisturizer is a non-greasy and non-sticky sunscreen with a matte finish. The fragrance is decent for sunscreen, rather a nice scent.
It is a calming face lotion that won't irritate your sensitive skin or flare up allergies. The ingredients are clean and consistency is easy to absorb. It is basically an SPF moisturizer suitable for the daytime.
You can also check out the Juice Beauty Anti-Wrinkle kit which includes a face serum, moisturizer, and eye serum if you want to upgrade your anti-aging routine with clean products.
Pros:
Vegan
Absorbs well
Reef safe
Has SPF
Cons:
REN Clean Skincare Facial Moisturizer
A vegan face cream that leaves you with soft skin. It is a lightweight, non-greasy moisturizer that is calming to your skin. Suitable for acne-prone and sensitive skin as it has clean and non-toxic ingredients. Won't irritate your skin or cause any breakouts.
Pros:
Vegan
Contains shea butter
Calming moisturizer
Reduces redness
Clean ingredients
Zero waste – Recyclable and reusable packaging
Suitable for dry & sensitive skin
Cons:
Drunk Elephant Firming Moisturizer
A lightweight gel moisturizer that deals with firmness and elasticity. You'll like it if Drunk Elephant products work for you. I like it for cold days. It quenches the thirst of dry skin particularly during winter. But you will need a serum if you are on the super dry side. Regarding the anti-aging claims, there is a noticeable result.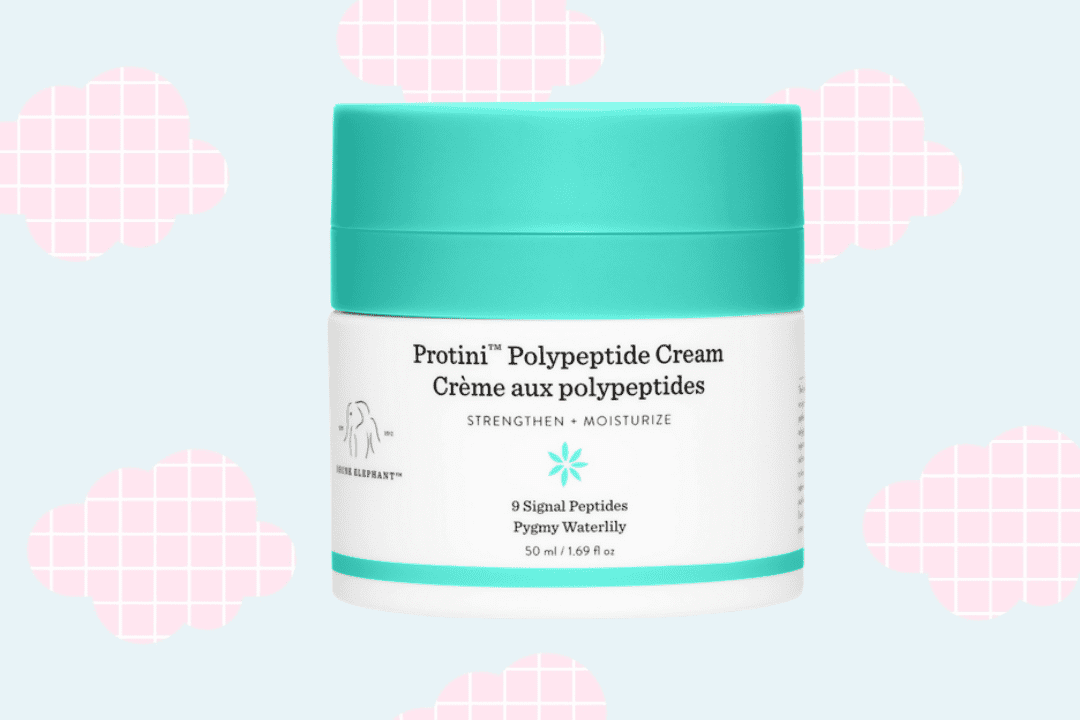 Pros:
Anti-aging
Vegan
Clean ingredients
Works for dull and irregular texture
Cons:
IT Cosmetics Confidence in a Cream
IT Cosmetics moisturizer is quite popular. The cream is thick and hydrating and fights the signs of aging. Nice facial cream that you can use throughout the year. However, recently it went under reformulation. I've used the original and it is a holy grail. Luckily, the new formula didn't flare my skin or anything. Still, I would prefer the original one comparatively. Probably because old habits die hard.
If you're a fan of the original cream like yours truly, there is a gel version of the same moisturizer with the original formula. Also, I looked for the original version and found it on Amazon here. IT Cosmetics has a brightening moisturizer as well. The packaging looks aesthetically pleasing.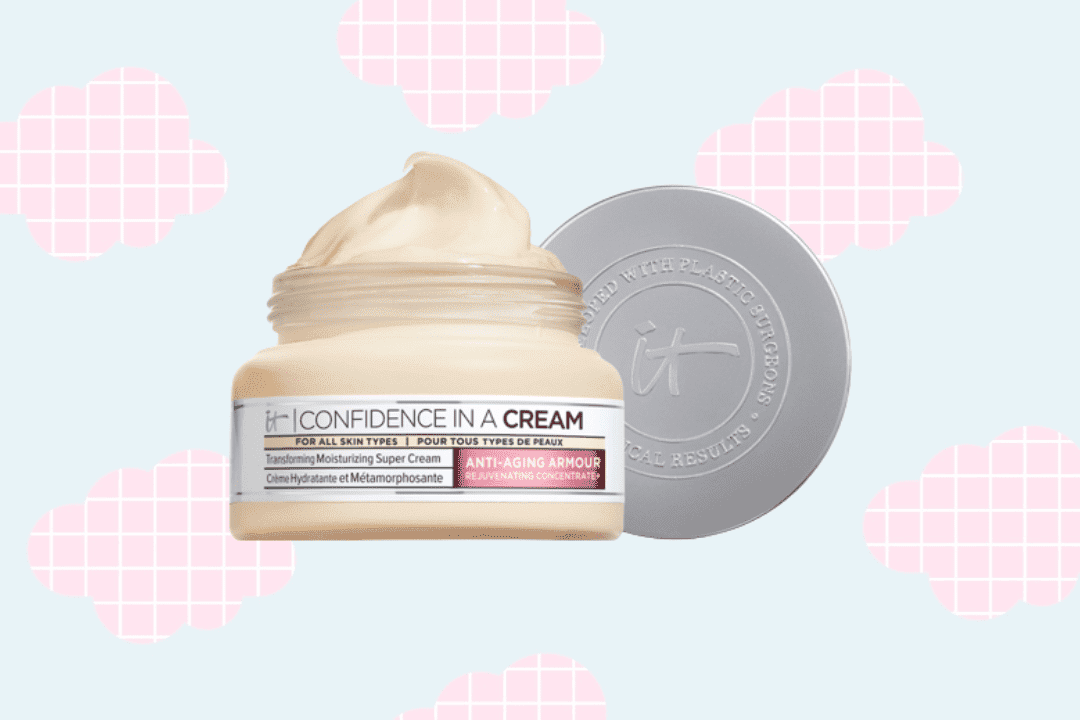 Pros:
Plumps & softens the skin
Anti-aging; promotes elasticity
Makes skin even-toned
Clean ingredients
Vegan
Cons:
Mario Badescu Hyaluronic Dew Cream
A light facial cream that provides the popular dewy look that we all love! I like that it absorbs quickly and didn't cause any breakouts. The texture is nice and almost fragrance-free. Wasn't sticky or tacky. Totally loved how it felt on my skin. This Mario Badescu Dew moisturizer provides soft skin. It contains hyaluronic acid and squalane.
It is great to wear under makeup if you have dry skin as it helps to achieve the dewy makeup look. You will get a well-hydrated base if you use a pH-balanced cleanser and hydrating mist alongside.
For fine lines, wrinkles, and aging skin, Mario Badescu offers Peptide Renewal Cream that tackles the sign of aging effectively. It has peptides, nori extract, and sorghum juice.
Pros:
Goodness of Hyaluronic acid and squalane
Suitable for dry and sensitive skin
Can wear under makeup
Suitable for sensitive skin
Cons:
Skinfix Barrier+ Face Cream
A nourishing moisturizer that is suitable for AM and PM routine. It is clean and free of harsh ingredients. You can get the refill instead of the whole product if repurchasing. Skinfix moisturizer provides healthy glowing and soft skin that is visibly plump. Best suited for dry and sensitive skin. It may feel greasy if your skin is super oily. The texture is smooth and goes on smoothly. Worth the money.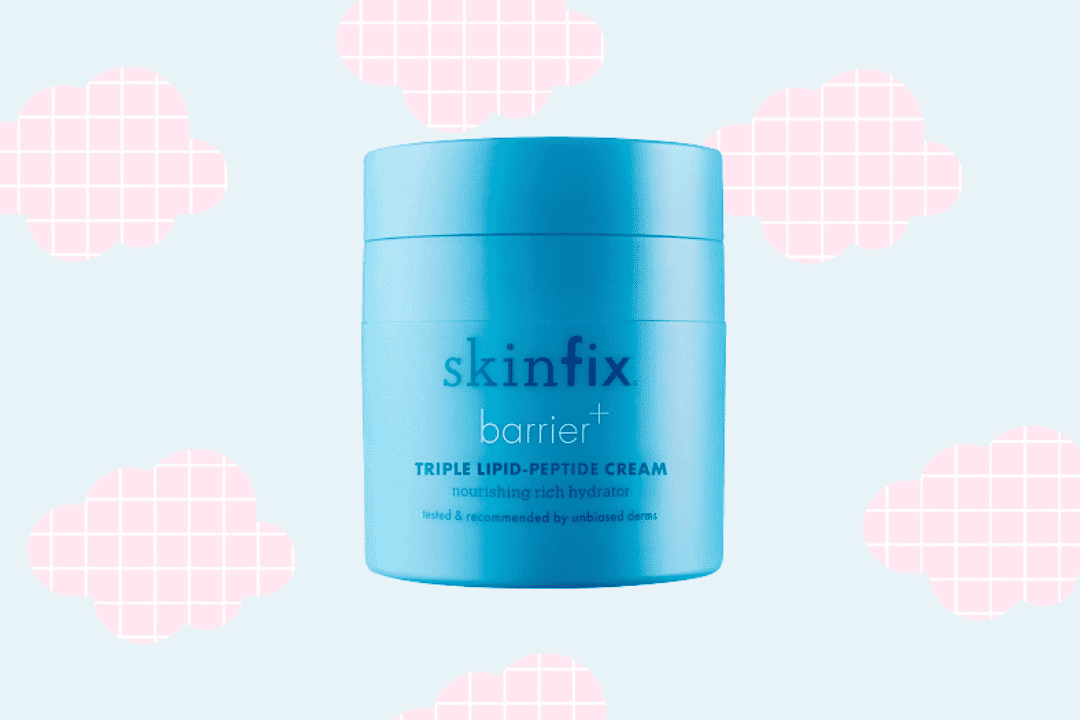 Pros:
Vegan
Clean beauty
Hyaluronic acid and shea butter
Fragrance free
Cons:
Murad Essential-C Facial Moisturizer
Murad Essential is another wonderful cruelty-free option for an SPF moisturizer. It has SPF 30 and vitamin C. I hope you know that you need a good vitamin C serum in your AM routine. It is a nice choice whenever you're running late. When you don't have time to pat in and massage the serum, this moisturizer got your back.
It has a citrus fragrance to it and a little pea sized is good to go. Absorbs nicely and there is a radiant effect. It is definitely worth the money because it is a multipurpose product (Vitamin C + moisturizer + sunscreen) and lasts long.
Murad also has Oil & Pore Reducing Facial Moisturizer for oily and acne-prone skin as it provides a matte finish alongside SPF 45.
Pros:
Vitamin A and C
Has SPF 30
Sunscreen moisturizer with UVA and UVB protection
Adds a glowing effect
Cons:
Not for too oily skin, you'll find it greasy
Milk Makeup Vegan Milk Moisturizer
Dry and flaky skin is something we all deal with. Milk Moisturizer is a savior for dry, flaky, and rough skin. Milk Cleanser was the first product from this brand and it was surprisingly impressive. Surprising because wasn't expecting much from that green tube. Back to the moisturizer now.
It is a nice soothing vegan moisturizer for daily use that is deeply nourishing. You'll like it if you need a replenishing cream for your morning routine. The packaging is cute too. It has a thick, creamy texture without any fragrance. A little goes a long way. On the flip side, it is not suitable for oily skin.
Pros:
Vegan
Nourishes your skin
Suitable for dry skin
Non-greasy
Cons:
ELF Holy Hydration Moisturizer
Are you looking for a regular affordable vegan moisturizer? Look no further ELF Holy Hydration is all you need. It is ideal for sensitive skin and free of parabens, phthalates, triclosan, and other harsh chemicals. Works great as a primer. For the price, it is a wonderful drugstore gem.
Holy Hydration is nourishing and adds a brightening effect. Contains good ingredients such as hyaluronic acid, squalane, niacinamide, and peptides. There is a fragrance-free version too.
Pros:
Lightweight
Free from harsh chemicals
Comfortable as a primer
Drugstore
Cons:
Andalou Ultra Sheer Daily Defense
It is an SPF 18 vegan facial lotion with clean ingredients. Doesn't leave a white cast and absorbs well. Suitable for sensitive skin and is pretty affordable. The fragrance is pleasant but on the stronger side. You can use it as a primer too.

Pros:
Vegan
Clean ingredients
Sustainable packaging
Affordable
Cons:
Jack Black Double-Duty Face Moisturizer
Jack Black moisturizer is often less talked about. So here we are to fill in the gap. It is a great SPF moisturizer without any greasiness. A light moisturizer with SPF 20 and UVA, and UVB protection that soaks in well. It is suitable for all skin types including sensitive skin. There is a fresh scent to it. If you've dry skin or need extra hydration then Jack Black Ultra Calming Moisturizer is good to go.
Pros:
Artificial fragrance-free
Free of gluten and paraben
Travel-friendly tube
Clean scent
Cons:
Ceramedx Natural Ceramide Cream
Ceramedx is a cruelty-free alternative to CeraVe and Cetaphil moisturizer. It is fragrance-free and suitable for sensitive and dry skin. This moisturizer has good ingredients such as ceramide, hyaluronic acid, and shea butter. You can also use it as a hand cream.
Pros:
Vegan
Suitable for dry skin
Unscented
Cons:
FAQ
How often should you use a face moisturizer?

Use the moisturizer during the morning on freshly cleansed face. You should use a night cream in your PM routine in the evening before heading to bed.
Can you use face moisturizer on the neck?

You can use face moisturizer on the neck. But if you're looking for intense repair and care for your neck area, you should use a cruelty free neck cream.
These are some of our favorite vegan and cruelty-free moisturizer. Which one is your favorite pick out of all the above?
x
Share on Pinterest!