*includes affiliate link(s)
Last Updated on 10/20/2023
There were not many options in the cruelty-free sunscreen category just a few years ago. Thankfully, now there is plenty of vegan and cruelty-free sunscreen to choose from. We have tried and tested many sunscreens over time for white cast, consistency, absorption, and lasting capacity. So here is a list to guide you through. Make sure to add it to your cruelty-free skincare routine.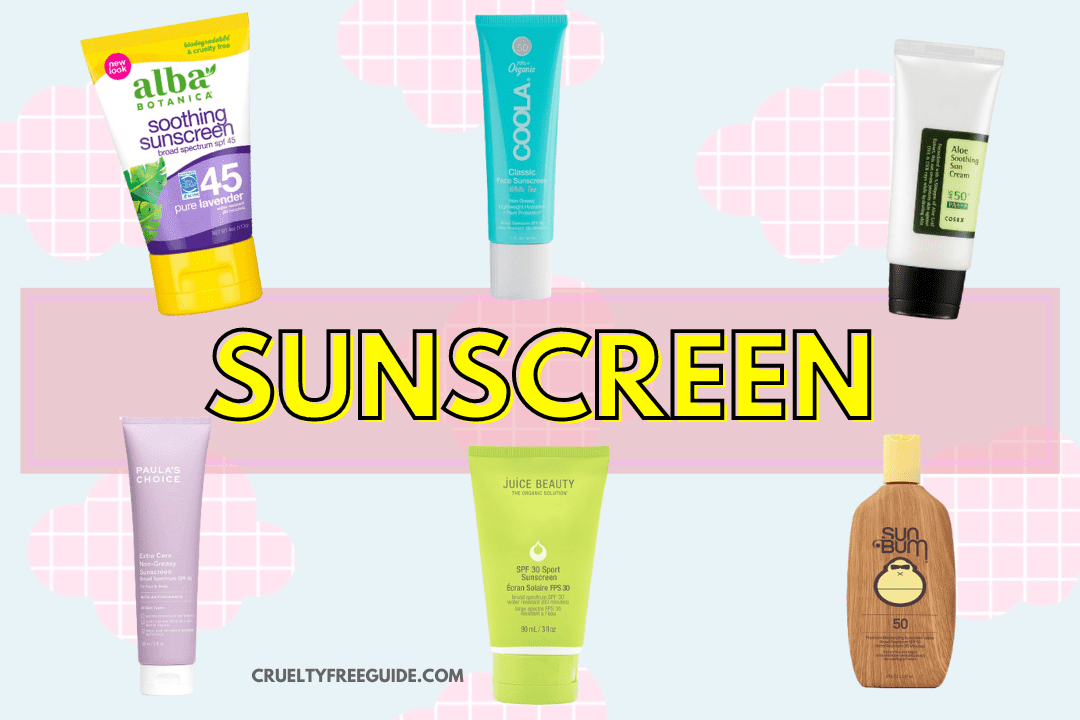 What is the basic difference between physical (mineral or sunblock) and chemical sunscreen?
The basic difference between chemical and physical sunscreen lies in the way of working.
Physical sunscreen reflects the harsh sun rays. The reflection occurs due to the active ingredients which are minerals. That's why it is generally known as mineral sunscreen. Example of minerals is zinc oxide and titanium dioxide. Sunblock protects from UVA and UVB rays.
Chemical sunscreen absorbs sun rays. It discards it in the form of heat energy. Oxybenzone and octinoxate are the active ingredients. You need to wait for 20-30 minutes after using chemical sunscreen before heading out.
Tips
Read the instructions carefully. Some sun protection creams clearly mention not to use near the eye area. Avoid it if so. You don't want it to sting. Instead, use sunglass. Also, use other protective gear such as a beach hat.
Reapply if outdoors or in case of sweating.
Wait for 20-30 minutes if the instructions say so.
Apply generously now. The future 'you' will thank the current you.
Things to consider when choosing Sunscreen
Type of Sunscreen – Chemical or physical. Check out the active ingredients.
Sun Protection Factor aka SPF – The amount of SPF you need. 30 or 45 or 50 or more
Water Resistance – Check whether water-resistant or not. Also the duration matters.
White Cast – Some sun protection cream makes you look pale and pasty. There is a visible white residue.
7 Best Cruelty-Free & Vegan Sunscreen
Let's begin.
COOLA Organic Face Sunscreen SPF 50 (V)
I got it because it is non-comedogenic. It is a vegan face sunscreen with SPF 50. Goes on sheer and leaves no white cast. Coola sunscreen is light and non-greasy. Has a light scent, nothing bothersome. I like how it feels on the face. Coola has a body sunscreen too that smells great. Similar to the facial one, it doesn't feel tacky upon wearing.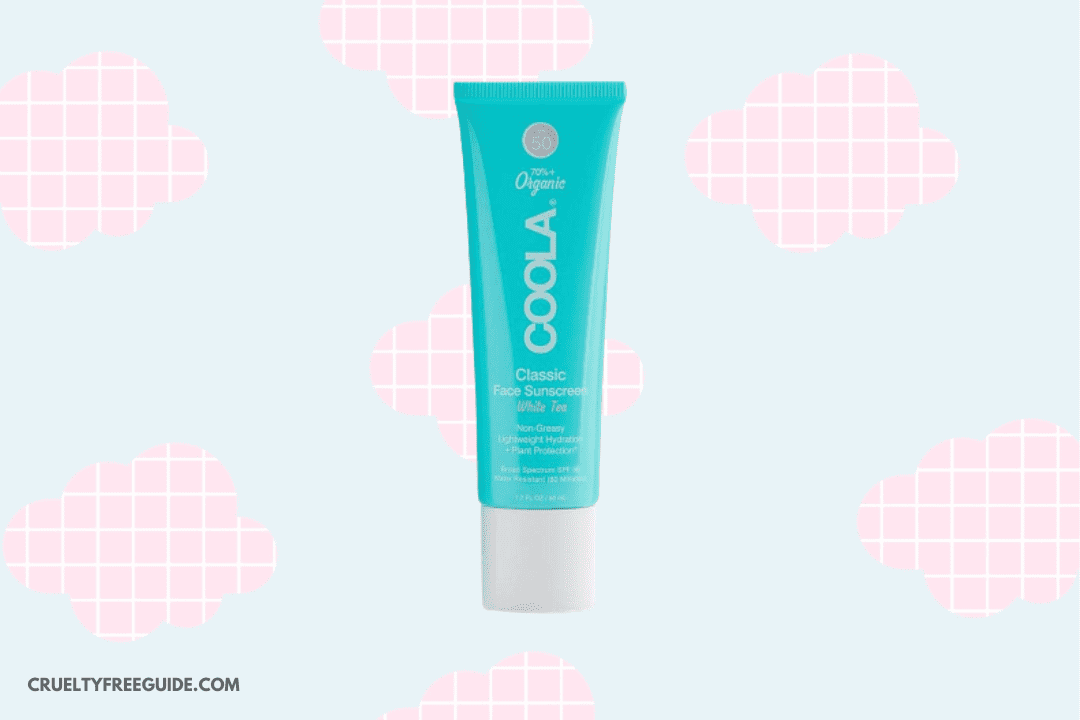 Pros:
SPF 50
Vegan
waterproof
Paraben and Gluten-free
Nice fragrance
No white cast
Reef-friendly
Recyclable
Cons:
Supergoop! Unseen Sunscreen
I like this sunscreen because it works so well. If you're someone who doesn't like putting on sunscreen or layering, this product can be a game changer for you. It glides on smoothly and soaks in quickly without any greasiness. Goes on sheer, with no white cast. After application. It feels light and as if you are not wearing any sunscreen. There is no problematic scent. Yes, fragrance-free.
But what is irking is that Supergoop claims to be reef-safe. However, that is not true. The sunscreen contains a few questionable ingredients that ain't reef-friendly. It is better to be transparent than paint a false picture.
Pros
Lightweight and non-greasy
Non-comedogenic
No white cast
Can be used as a primer
Cons
COSRX Aloe Soothing Sun Cream SPF 50 PA+++ (V)
Cosrx sun cream has SPF 50. It is moisturizing and has a pleasant fragrance. Spreads easily and doesn't feel greasy on the skin. There is no white residue. But if you are a medium skin tone, there is a slight white cast.
Pros
Vegan
Broad-spectrum sun protection
Has aloe vera
Moisturizing and light
Cons
Paula's Choice Oil Free Face & Body Sunscreen SPF 50
Paula's Choice always comes to the rescue with its effective products for acne-prone and sensitive skin. I also like Skinfix for skin issues. It has some great moisturizer and night cream. Back to the sunscreen, it is SPF 50 and water resistant. Won't flare up your acne or cause breakout or irritation.
It is lightweight. Consistency is thin and goes on non-greasy. It settles to a sheer finish, so no residue.
Pros:
Sustainable packaging
Free of fragrance and parabens
Cons:
Sensitive eyes – don't apply near the eye area
Sun Bum Original SPF 50 Sunscreen
Sun Bum sunscreen is everyone's beach buddy. It has SPF 50 and provides broad-spectrum UVA/UVB protection. The fragrance is nice and light. It is easy to apply. The consistency is on the thicker side. So not quick absorbing. There is no white cast once you rub it in.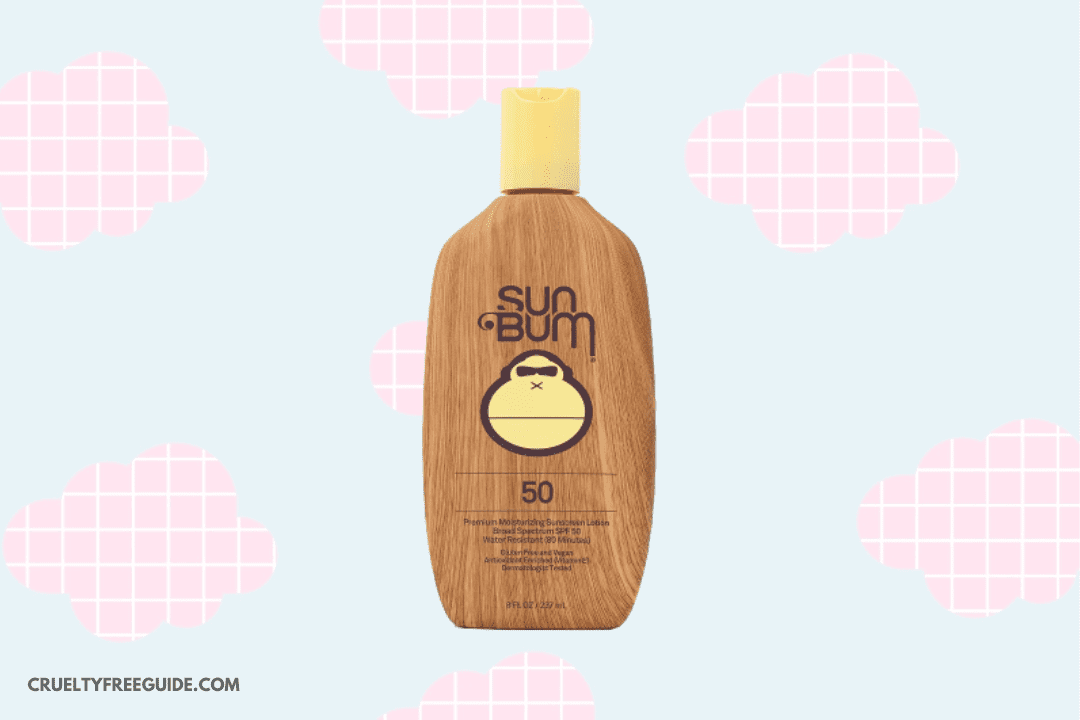 Pros:
Moisturizing
Non-comedogenic
UVA/UVB protection
Has Vitamin E
Water-resistant and reef friendly
SPF 50
Vegan
Cons:
Juice Beauty SPF Sport Sunscreen
Juice sunscreen is nice for the outdoors. It has organic key ingredients such as aloe juice, jojoba, and coconut oil. Offers spectrum sun protection. It is water resistant for up to 80 minutes.
Overall a good mineral sunscreen that protects from sun rays. However, on the flip side, it leaves a white residue that is clearly visible. Yea makes you look pasty. You know those times outdoors at the beach when we just don't care? It is good for those occasions. Else a no go.
Pros
Good for outdoor and sports
Water-resistant
Organic ingredients
Cons
Alba Botanica Sunscreen Lotion SPF 45
A lightweight sunscreen that goes on easily and gets absorbed quickly. It is smooth to put on and the texture is fine. Face Factor has a fragrance to it, which I didn't find troublesome. You can also wear it under your makeup, just let it dry before getting started. Overall, it is a nice facial sunscreen.
Pros:
Vegetarian
No oxybenzone and octinoxate
Free of gluten and paraben
Water-resistant
UVA and UVB rays protection
Cons:
---
FAQ
When should I apply sunscreen on my face?

Whenever you're heading out. Apply sunscreen 20 to 30 minutes before going outdoors in case of chemical sunscreen. You should apply sunscreen throughout the year including winter, cloudy and rainy season.
Which goes on first moisturizer or sunscreen?

Sunscreen is the last step of the skincare regime. It goes towards the very end. So first moisturizer, then sunscreen.
That's a wrap here. What is your favorite vegan and cruelty free sunscreen? Share in the comments below!
Share on Pinterest!