*may contain affiliate link(s)
Last Updated on 01/16/2023
Animal testing in skincare industry is not a new thing. The practice of  'testing' in the name of 'safety' is quite common. It exists in both drugstores and luxury brands. Here is a list of 11 famous skincare brands that still test their products on animals aka animal cruel brands. Most of these brands present themselves as cruelty free. But in reality, they are not!
There are no authoritative standards on cruelty free products as such. Any brand can attach a 'cruelty-free' mark to its products as per their liking. This makes it even harder to identify a real cruelty free product. No worries though! Today's article will make your next cruelty free skin care shopping easier.
PS – This article is currently being updated to reflect the testing policy of China as of 2023. We update our lists often. Will be done shortly.
Skincare Brands that Test on Animals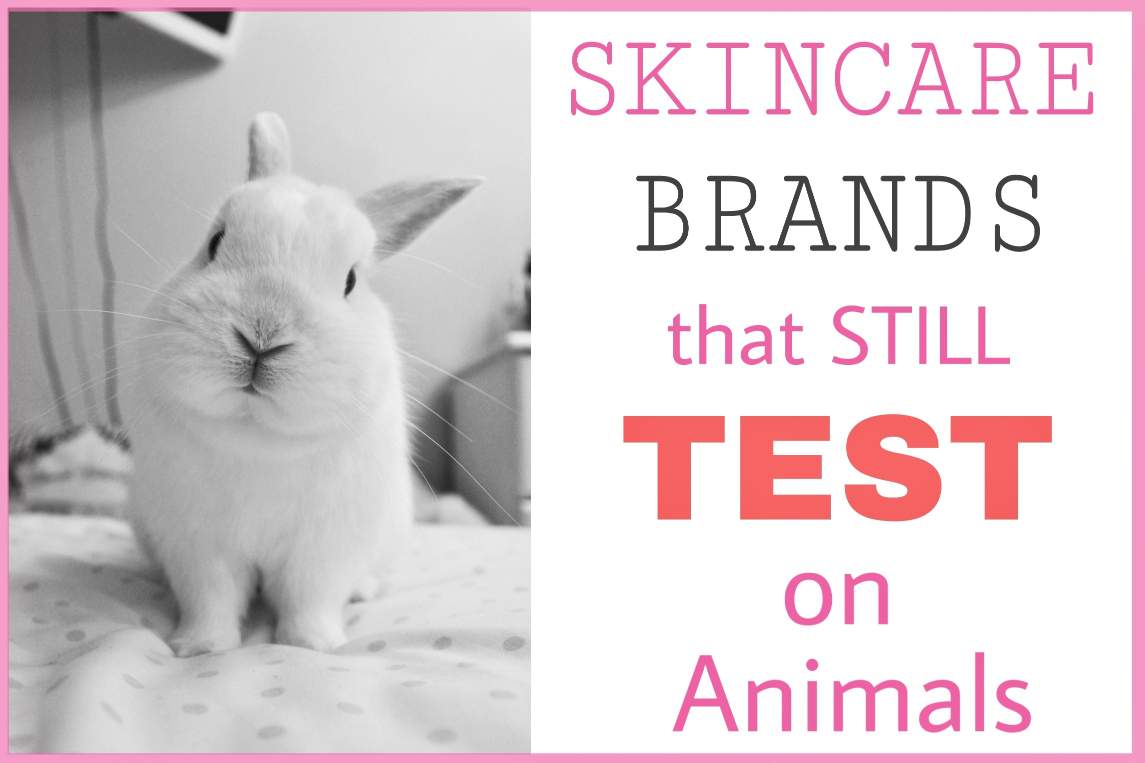 Clinique is one of the best premium skin care brand. Clinique's huge popularity bases from their dermatologist approved ingredients and effective skincare solutions. Not just regular moisturizer, sunscreen and makeup removers, they also makes customized skincare.
Since the beginning of its existence, Clinique has been a true sister-company of Estee Lauder. Their testing policy tries to impose a 'animal friendly' status. Sadly, it's not the true story. Just like Estee Lauder, Clinique runs cruelty tests on their products whenever needed.
Garnier is now cruelty-free since 2021. It is officially certified by Cruelty Free International. (Source) Garnier has pulled from Chinese markets. It is not being sold in China. No supplier or ingredient level testing is being done by Garnier.
Although cruelty-free now, but its parent company, L'Oreal continues to test on animals even in 2023. You can sign the petition regarding this very matter. It is absolutely free. Garnier is popular for its Micellar water, hair dye and 'clean' shampoo. So you can buy from this brand as they're no longer a participant of skincare brands that are currently testing on animals.
Dove is definitely the queen of drugstores. Beauty bar, moisturizing body washes, lotions, baby products… Dove will bring you every single thing you need in your shower. This Unilever owned brand made a huge news when they entered PETA's cruelty free campaign in 2018.
But, there're plenty of glitches in its cruelty free status. Firstly, Dove sells their products in China. Dove mentioned their China range products are manufactured in Chinese units. But, not all products of Dove are made there. Plenty of Dove products are imported as well. Naturally, Dove has an obligation to allow their products to get animal tested if Chinese authority seems fit.
So, Dove goes straight to the 'shady' region!
This L'Oreal owned French pharmaceutical brand makes mineral rich spring water infused skincare. These soothing products are both skin-friendly and effective. But, La Roche Posay's policies are not at all conscientious.
Just like any other imported cosmetic skin care, La Roche-Posay supports animal testing practice. The brand's website denies about involving animal testing on ingredient level. Still, they cleverly keep the provision of 'necessity' based tests.
La-Rosay Posay products are widely sold in mainland China. Sorry guys, La-Rosay Posay too is out of our our cruelty free skin care brands list!
The proud owner of over 30 top makeup, beauty and cosmetic companies, L'Oreal needs no introduction. They have become the true cosmetic giant of this millennia. Talk about the ace quality acquired brands like Vichy or CeraVe, L'Oreal in-house skincare brand list is quite impressive too.
Their Revitalift truly makes some changes on your skin. However, this business minded brand has never payed much attention to animal rights. This brand both actively and passively supports cruelty on animals to market their products in Asia Pacific range.
If L'Oreal is the king of cosmetic skincare world then Estee Lauder is surely the queen. This brand owns a handful of world famous skin care and makeup brands like Bobby Brown. Estee Lauder's Night Repair serum is an awesome anti-ageing skin solution full of goodness.
Still, can't recommend as it is a cruel brand. This tycoon of a brand has never backed up from turning all the stones for monetary gains. It allows and funds mandatory practice of animal testing to get into the Chinese market.
Avene, originally named as Eau Thermale Avene, is a French skincare brand currently working under QV. It is one of the biggest skincare brands of France. Thermal spring water is the most adored product.
This brand is readily available in Chinese provinces. They sell in China as 'imported' product. Avene doesn't manufactures in China. Although Avene does not test their products or any of the ingredients on animals, they do finance the mandatory animal testing imposed by Chinese government.
World's no.1 dermatologist recommended brand, Neutrogena, is not a cruelty free brand. This brand, just like its parent company Johnson & Johnson, does test on animals as required by the law. Time has come to make cruelty free switches from Neutrogena's Oil Free Moisturizer and Acne Wash.
Neutrogena has separate Asia Pacific range. These products are made mostly in Malaysia, Thailand etc. But, maximum of their skin care comes to China as imported products. Naturally, they are tested on animals. Neutrogena provides funds for cruelty tests. That makes it a cruelty based brand.
Clarins is a family run, French luxe skincare brand. Generally, sells their products in high-end, drugstores and dedicated boutique stores in US, UK and Asian countries like China. Though the brand makes big claims about animal safety, their actual cruelty test status is quite shady.
Clarins says, they don't run cruelty tests on any of their products or ingredients on their own. However, they don't provide clear information regarding the cruelty test status of their ingredient supplying companies. Clarin products are also sold in China and South America where animal testing is a must for imported cosmetics.
In 2019, Clarins launched a cruelty free line called My Clarins. Is it ethical to call a collection of products 'cruelty free' when the brand making those products is a cruel one?
Here comes another L'Oreal owned non cruelty free skin care brand. Kiehl's is one of the oldest and prestigious skin care brand. Millions of satisfied users, time tested and ultra effective products… You get everything from Kiehl's.
Sadly, this 119 years old brand has lost its cruelty free status to gain access to Chinese market. Its testing policies repeat the same old words of L'Oreal corporation's. They do allow animal tests 'when required by the law'. They do  consent but also pay huge sums. It is for testing as needed for any imported brands entering Chinese in-store business.
Laneige is a much adorned brand among avid K-Beauty fans. This South Korean brand has gained much attention for its Water bank range and Lip Sleeping Mask. This Amore Pacific launched skin care brand bluntly misleads its customers regarding its testing status.
On the official statement Laneige clearly mentions they don't test any of their products or ingredients on animals. However, Laneige sells widely in China. You'll find them online and offline stores. Laneige even has a Chinese website and in-store dedicated counters in mainland China including Shanghai. They  also pay for mandatory animal tests to sell their products in China as imported goods.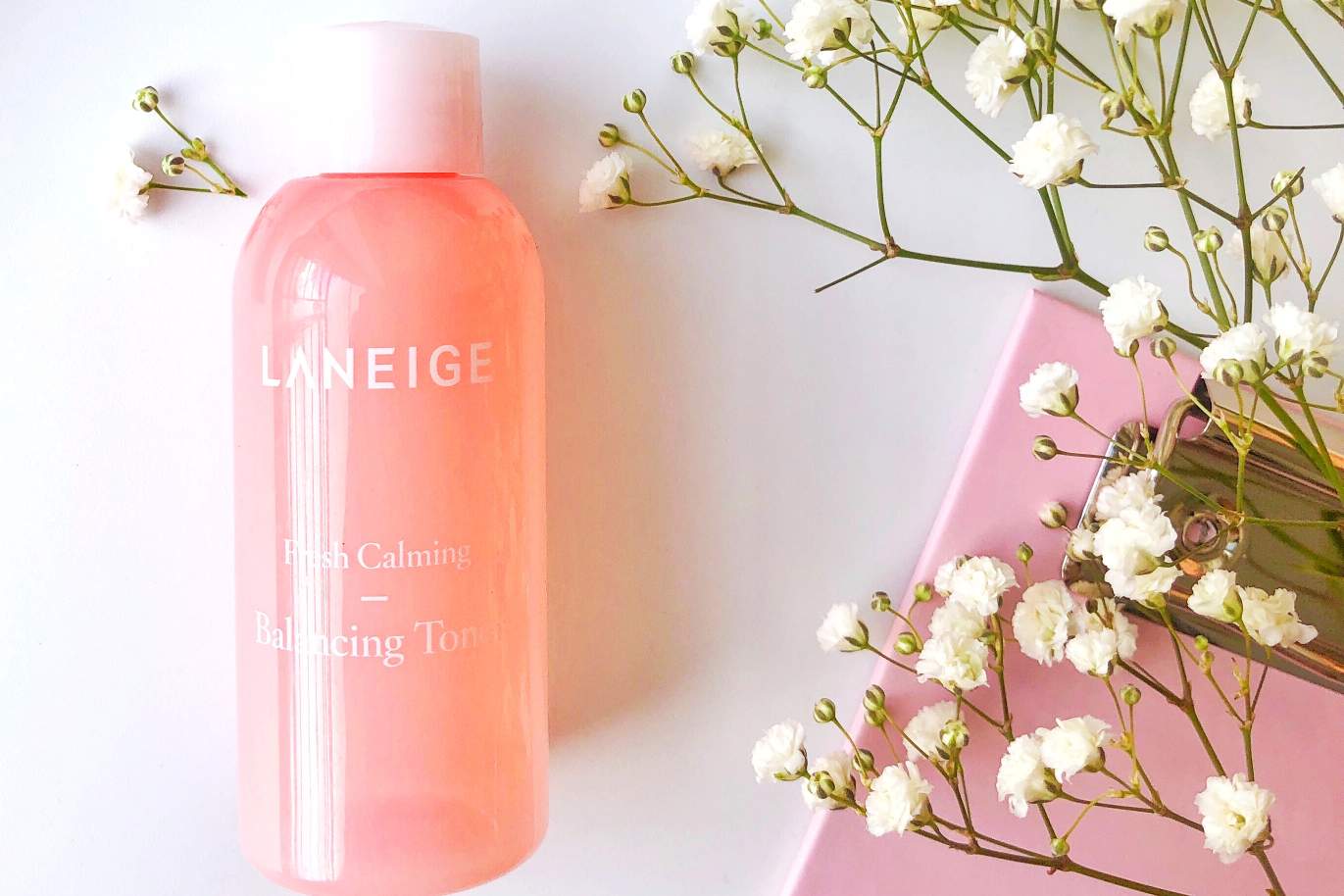 So these are some of the reputed skincare brands that currently test on animals. This list is not exhaustive as I'll be adding more brands here. And it'll be updated regularly.
Share on Pinterest: