Last Updated on 02/04/2023
Feeling confident in your skin is nothing but a bliss! For that you don't need a 'perfect' but 'healthy' skin. Healthy, radiant skin requires a great skin care, one which does wonders for you. Also for animals! How? By not hurting them, duh! So here are some of the best Drugstore Cruelty Free Skincare Brands list that are affordable.
PS – This article is currently being updated to reflect the latest testing policies of the companies.
Cruelty Free Skincare Brands – Drugstore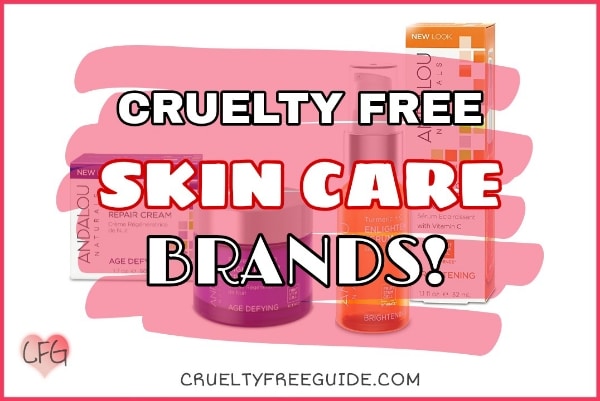 The glorious world of makeup and beauty is also one of the fast growing business industries in the world. Everyone wants to see the best part of them. Caring your skin is an utmost necessity for a long-lasting youthful outlook. That's why skin care products have become the daily needs of our lives.
Majority of us find solace in the skin care shelves of our nearest drugstores. There you get plenty of brands offering numerous products for various skin concerns.
Sadly, many of the drugstore skin care brands still feel the need to test their products on animals. They poison the animals with skin care ingredients that are utterly harmless on human skin. The animals become crippled with foreign substances, their genes get mutated and finally they are slaughtered carelessly when their tests are over.
Thankfully, there are many affordable drugstore brands who ditched the cruelty test once and for all. Let's get to know top 10 affordable and easily available cruelty-free skin care brands.
Check out the list of Black-Owned Cruelty-Free Brands to Support.
1. Pacifica
Pacifica is a reputed drugstore skin care brand available at Target, Walmart & other online and offline stores. Their products are cruelty free, vegan friendly. Mostly made from natural ingredients and also sustainably packaged. Pacifica products are not only super effective but also free from harmful chemicals.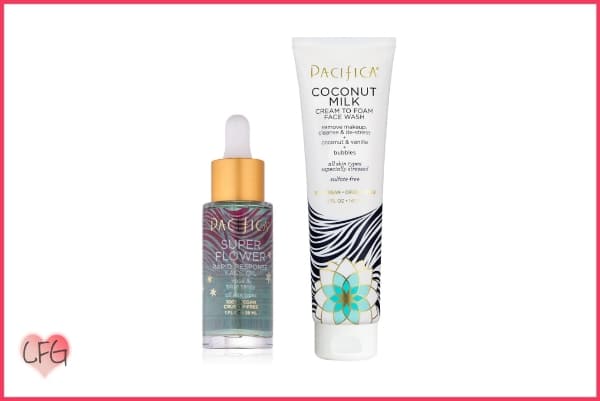 Best from Pacifica:
1. Pacifica Coconut Foam Face Wash
This foam face wash is made from coconut milk and vanilla extracts. It gently removes the dirt and impurities. A hydrating face wash that is perfect to wash off day-to-day non-waterproof makeup.
2. Pacifica Super Flower Face Oil
A blue tansy oil & rose oil enriched facial oil that is a powerhouse for the skin. The vitamin A, C & E replenish the skin gently. This facial oil provides moisture and hydration. It is suitable for oily, dry and sensitive skin.
2. Yes to
From tomatoes to grapefruit and cucumber, Yes to knows how to harness naturals into the tube of your essential skin care. This Leaping Bunny certified drugstore brand believes in mindful use of natural resources. Their products have over 95% natural actives. These pocket-friendly skin care items are free from microbeads, artificial coloring and harmful preservatives.
Best from Yes to:
1. Yes to Tomatoes Charcoal Scrub
A must have for all the busy bees. This multipurpose exfoliating cleanser comes in a travel-friendly stick form. With this in your handbag, you can deep cleanse your skin anytime anywhere. It is a charcoal based vegan scrub cleanser which is perfect for blemish prone skin.
Can't go to the salon for face cleanup? No worries! Yes to has brought you this one stop deep cleansing facial treatment from their Grapefruit range. This kit contains sachets of exfoliator and brightening peel. It is SLS, paraben and silicone free kit which proves to be a treasure trove for large pore issues.
3. elf (Skincare)
Elf is an extremely popular makeup brand in the pocket-friendly category. This Ulta brand offers superb quality vegan and cruelty free skincare range as well. Elf skin care's ingredient benefits give tough competition to higher priced brands.
Best from elf:
1. e.l.f. Hydrating Water Essence
It is a toning essence enriched with skin soothing ingredients like algae, hyaluronic acid, coffee beans extract, etc. If you have dry and flaky skin that is prone to redness, this is one of the best gift to your skin. Do you know it's an affordable dupe of the popular Tatcha Essence.
2. e.l.f. SuperHydrate Moisturizer
This hydrating moisturizer is a great find from elf. Plant derived squalene, cica extrract & vitamin E hydrates the skin and soothes the first appearance of wrinkles. It is antioxidant moisturizer which repairs the skin from environmental pollution too.
4. Alba Botanica
When it comes to pure aloe vera based skin care, Alba Botanica is the first name that comes to our mind. This skin care line is free from animal testing in each & every phase of production. This Leaping Bunny certified cruelty free drugstore brand is completely vegan, gluten free and coral reef friendly. Check out this brand at Amazon, Ulta, Target, Walmart and iherb.
Best from Alba Botanica:
1. Alba Botanica Sensitive Mineral Sunscreen
A biodegradable sunscreen is specially designed to satiate the needs of delicate sensitive skin. The formula is emollient based and free from gluten, oxybenzone & nanoparticles. It is a fragrance free mineral sunscreen is available in SPF 30 and SPF 33 lotion and spray form.
2. Alba Botanica Emollient Body Lotion
This unscented body lotion relieves your skin from severe dryness and eczema. The antioxidant rich lotion contains extracts of aloe vera, green tea and chamomile. A clinically proven hypoallergenic formula gets absorbed quickly into the skin and provides lasting hydration.
5. Andalou Naturals
Andalou Naturals was created to take care of the needs of beauty lovers in the most natural and ethical way. The entire range of Andalou skin care is based on their innovation in the fields of fruit stem cell biotechnology. This brand makes use of bioactives extracted from lemon, coconut, turmeric, argan etc. Also, it is Leaping Bunny certified cruelty free.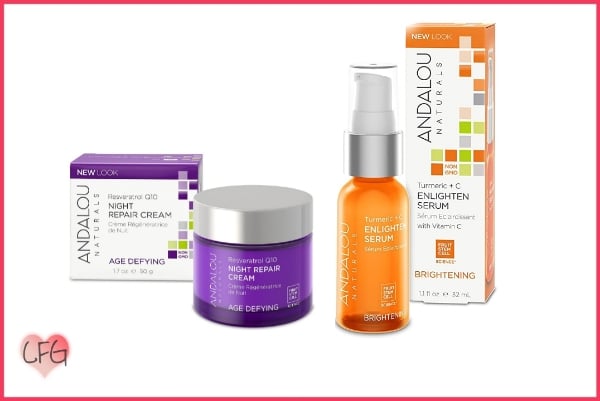 Best from Andalou:
1. Andalou Naturals Age Defying Repair Cream
Enriched with goji glycopeptides, resveratrol CoQ10 and fruit stem cell complex, this night repair cream rejuvenates tired skin. It helps to smooth out fine lines and restore skin's elasticity. This cream is gluten free and 98% naturally derived.
This turmeric curcumin, vitamin C and magnesium ascorbyl phosphate based enzyme serum repairs oxidative damages of the skin. It aids in the skin renewal process, reduces pigmentation, tightens saggy skin and adds brightness.
6. Derma E
Once, a small start-up selling vitamin E skin cream to becoming one of the bestselling drugstore skin care brands. Derma E has come really far from where it started. This ethical brand always promotes healthy skin in the most responsible way possible. It is PETA and Leaping Bunny certified cruelty free brand.
Best from Derma E:
It is clinically proven scar lightening gel which improves the damaged skin. You can see the difference in the overall texture of the scar, encourages cell renewal and lightens the pigmentation caused by the scar.
2. Derma E Skin De-Stress Cleanser
This is a gentle calming face cleanser enriched with Derma E's innovative 'Pycnogenol formula' and extract of Aloe Vera. This soothing cleanser washes off superficial impurities without irritating the skin. It is meant for sensitive skin but people with all skin types will love this.
7. Kiss My Face
Kiss My Face is an environment friendly skin care brand that started its journey from a lush Hudson River Valley farm. This brand caught everyone's attention with its 86% olive oil based moisturizing soap bar.
Now, this brand has a huge fan following among drugstore beauty lovers. It is Leaping Bunny & PETA certified cruelty free and vegan. Their products are also free from oxybenzone, paraben and gluten.
Best from Kiss My Face:
Whenever your skin needs an instant boost of moisture, look for something like Lavender Shea Body Lotion. This lavender, grape, orange oil and shea butter enriched moisturizer soothes your skin, reduces dryness and provides relief from scaly skin. Great for colder days!
2. Kiss My Face Face Factor Sunscreen
This vegan daily sunscreen provides broad spectrum protection with SPF of 30+. It is a non-greasy, feathery light and quick absorbing sunscreen. It provides you 40 minutes of water resistant sun safety.
8. Shea Moisture
Shea Moisture transforms the age-old wisdoms of home-grown beauty solutions into the ready-to-use 21st century skin and hair care essentials. This brand breathed its first in 1920 Sierra Leone in the hands of Sofi Tucker, a mother of four.
A PETA certified cruelty free brand makes some of the best paraben, sulphate, phthalate and mineral oil free skin care products using community trade ingredients.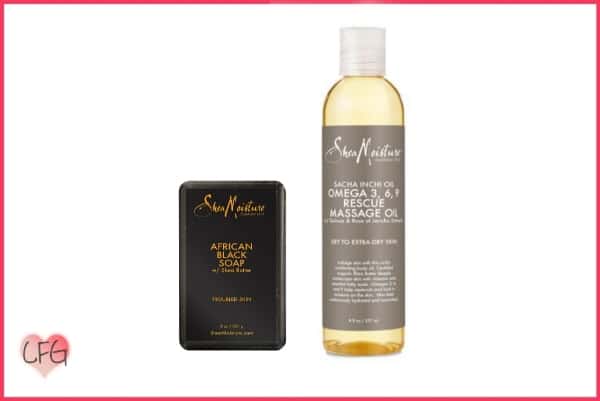 Best from Shea Moisture:
1. Shea Moisture Acne Prone Face & Body Bar
Struggling with face and body acne? Try Shea Moisture African Black Soap. This sulphate free face and body bar is here to calm acne prone skin. It also replenishes moisture level and soothes textured skin. The formula contains shea butter, aloe vera, rosemary and oats.
It is a natural oil blend containing sunflower, safflower, shea, coconut oil and essential fatty acid. This body massage oil rejuvenates and moisturizes the skin, locks the moisture into the skin pores. Makes your skin softer and smoother!
9. Queen Helene
Queen Helene is a well known name in the drugstore skin care category for its sheer effectiveness. Started in 1930 as a small beauty care brand, Queen Helene is now the proud producer of 100+ skin care items that the US loves. This environment safe brand now owns Leaping Bunny certification for being cruelty free.
Best from Queen Helene:
1. Queen Helene Mint Julep Masque
This is the Holy Grail product for many oily skin beauties specially the teenagers. A product that can calm down crazy breakouts in single go. It is a mint based mud mask that extracts blackheads, reduces oiliness & provides deep pore cleansing.
2. Queen Helene Cocoa Hand & Body Lotion
A cocoa butter enriched body and hand lotion is the ultimate remedy for stretchy dry skin. This non-greasy lotion gets absorbed into the skin quickly and provides deep moisturization. It is also a safe remedy for preventing pre and postpartum stretch marks and skin irritation.
10. Desert Essence
Desert Essence is a Leaping Bunny certified skin and hair care brand promoting the benefits of natural ingredients like aloe vera, jojoba and neem. It was the first brand to launch pure form of Australian Tea Tree Oil as a beauty treatment. This brand's current motto is to support clean and sustainable beauty practices.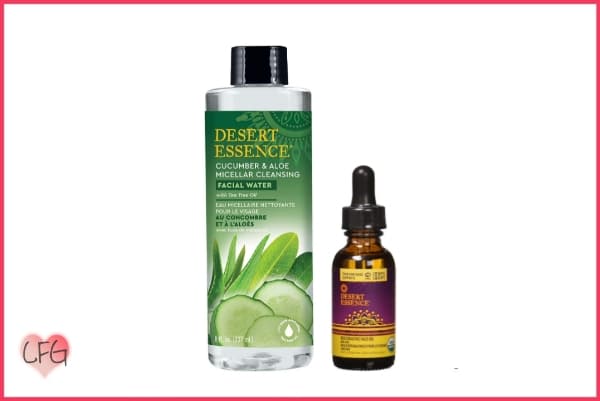 Best from Desert Essence:
1. Desert Essence Cucumber & Aloe Micellar Water
It is a lazy-bum's solution of clear skin. This "Better Nutrition – Best of Natural Beauty Award 2020" winner removes all your stubborn waterproof makeup and their residues easily. The gentle formula does its job without irritating your delicate skin. It contains the goodness of cucumber and aloe vera.
Great for aging skin! This marula & jojoba based face oil rejuvenates dry and mature skin. The USDA-certified organic formula softens dry and flaky skin, provides lasting hydration and bounce to the skin. So if you're looking for an anti-aging facial oil at a drugstore price, it is a good pick!
11. Garnier
Garnier is now cruelty-free since 2021. Yes! You heard it right. I can't believe it!! This goes on to show the power of being cruelty-free. Garnier is officially certified by Cruelty Free International. (Source) They have pulled from Chinese markets. It is not being sold in China. No supplier or ingredient level testing is being done.
Although cruelty-free now, but its parent company, L'Oreal continues to test on animals. Sign the petition regarding this very issue. It is absolutely free of cost. Garnier is popular for its Micellar water, hair dye, and 'clean' shampoo. So you can buy from this brand as they're no longer a participant in animal cruelty.
---
These are some of the best and affordable cruelty free skincare brands which prove cruelty free is not necessarily expensive! Which is your favorite?!
Read Further:
Cruelty Free Makeup Brands – Drugstore
Share on Pinterest!