*may contain affiliate link(s)
Last Updated on 02/04/2023
When starting out on a cruelty free lifestyle, it can get really overwhelming at times. Keeping up with the brands can be difficult. There are constantly new brands adopting 'no animal testing' whereas some brands go back to their old roots, unfortunately. Hey there! This is where I rush in with the cruelty free makeup brands list.
Mainstream drugstore makeup brands are often outperforming their premium counterparts. The drugstore brands have done a great job at improvising their formulations. Unfortunately, drugstore makeup still lacks transparency in some major issues.
Majority of the popular drugstore makeup brands (Maybelline for one) still use animal derived ingredients in their makeup. On top of that, they still test their product ingredients and finished products on innocent animals. All just for the sake of gaining global market share. Can you imagine!
From the past decade, more drugstore makeup brands are coming together in this journey of diminishing animal harming tests. Here is the list of drugstore brands offering 100% cruelty-free products in an affordable range.
PS – This article is being updated. We'll be done shortly.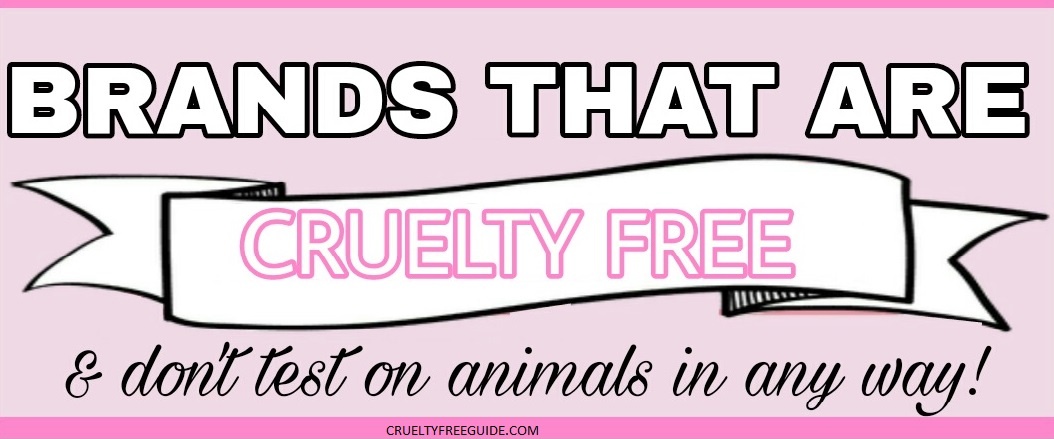 Drugstore Cruelty Free Makeup Brands *2023*
These brands show us that cruelty free doesn't mean expensive. They're super affordable (Hello elf!) and won't cost you a pocket pinch if you're wondering.
Also, if there is any change in the cruelty free status of a company, edits will be done to keep the list updated. As a result, they'll be removed or added. You can share in the comments if you notice any such changes. I would be really appreciative.
Note:
Brands marked with (*) asterisk are cruelty free but owned by parent companies which do test on animals. The brands don't perform any cruelty tests. However, their owner companies do test on animals.
Below is the list of the brands which are 100% cruelty-free. Please keep in mind that they're not necessarily vegan. I've marked the vegan brands with (V).
'Best Picks' suggestions are not necessarily the best sellers or most popular products from the brand. These are intriguing products that are worth a notable mention.
You can click on the particular brand's name for more information.
CoverGirl*
CoverGirl is one of the all time bestseller makeup brands in the US drugstores. In this era of commercial success, the brands are leaving the cruelty free commitments to increase the sales marks. CoverGirl decided to curve its own path by becoming cruelty-free. This Leaping Bunny certified cruelty free brand offers a wide array of makeup and clean beauty products including eyeshadows, foundations and lip lacquers.
Best Picks:
This full coverage multifunctional concealer comes in 30 shades. The lightweight formula will remind you of exotic cushion concealers. It not only hides dark circles and under eye bags but also brightens and sculpts your complexion.
This is a full face sculpt cum contour palette. You get a highlighter or illuminator, a blush and a contour powder. The formula is super fine; no cakeyness at all! The pigmentation is also good. The product feels light on skin and adapts to your skin type. It is available in two shades; Rose Nights and Bloom Babe.
elf Cosmetics (V)
There's a common belief that cruelty free makeup always comes at a higher price. Elf cosmetics have proven this wrong with its astonishing price range and amazing quality. This PETA certified cruelty free brand does not test its products and ingredients on animals. They do not sell their products in the mainstream Chinese market. This is also a vegan beauty brand. 
Best Picks:
This is the newer version of elf's world famous original mattifying Putty Primer. This one gives you a dewy finish while obscuring the appearance of large facial pores. If you want your makeup to look illuminated as well as flawless, this one is a must.
Thanks to the Tik Tok stars, these eye shadow quads are often out of stock these days! e.l.f. Bite Size Eye Shadow Palette range has 4 superbly pigmented color coordinated eyeshadows in matte satin and shimmer finish. You can easily create 2-3 different eye looks from each of these. The formula is good too!
Flower Beauty (V)
Holly-diva Drew Barrymore's brainchild Flower Beauty takes drugstore makeup to the next level. All of this due to its amazing quality. Each and every product from this brand adds something new to your vanity. If you don't know yet, Flower beauty is a 100% cruelty free & vegan makeup line. 
Great Picks:
This one is the brand's worldwide bestseller. This is 2019 Shape Beauty Awards, 'Best Mascara' winner. babe gives you fanned out dreamy looking lashes in just one application. The clump free formula curls, volumizes and lifts your lashes. This one is gluten free as well!
This new age gel blush is again a bestseller from Flower Beauty's entire collection. It is also the proud winner of prestigious beauty awards like BRIDES Beauty Awards 2019, Glamour Beauty Awards 2019, Refinery29 Beauty Innovator Award 2019 Best Beauty Products Under $25. This is a cheek tint in gel-cream form. The formula is so soft that you can even use it as your go-to eye shadow.
Milani
Milani produces drugstore makeup that are affordable and has mind-blowing quality. This Italy inspired brand brings cruelty-free, ethical & transparent beauty practices in the mainstream makeup arena. Milani is certified by two golden standards of cruelty free movement, Leaping Bunny and PETA's Beauty Without Bunnies.
Best Picks:
This full-coverage foundation is able to sort all your base makeup concerns in one go. The formula blends like a dream and evens out all imperfections in one go. You won't even need a concealer to cover up those eye bags!
These liquid-to-matte lipsticks come with super comfortable and lasting formulas. The bold colors provide intense opacity, smoother application and non-dry finish. This is available in 24 kiss-proof shades.
BH Cosmetics (V)
BH Cosmetics has some amazing eyeshadow palettes. All of their products are certified by both PETA's Beauty without Bunnies and Leaping Bunny. From August, 2020 BH has become a 100% vegan brand. BH's entire range is free from paraben, gluten, coal tar and other scary stuff.
Best Picks:
This is a collection of 35 intensely saturated pressed eye pigments. This Rio's carnival inspired palette has all the colors you'll ever need to create vibrant eye looks. This vegan eyeshadow palette has shimmers, satins, mattes and even duo-chromes to dazzle your senses!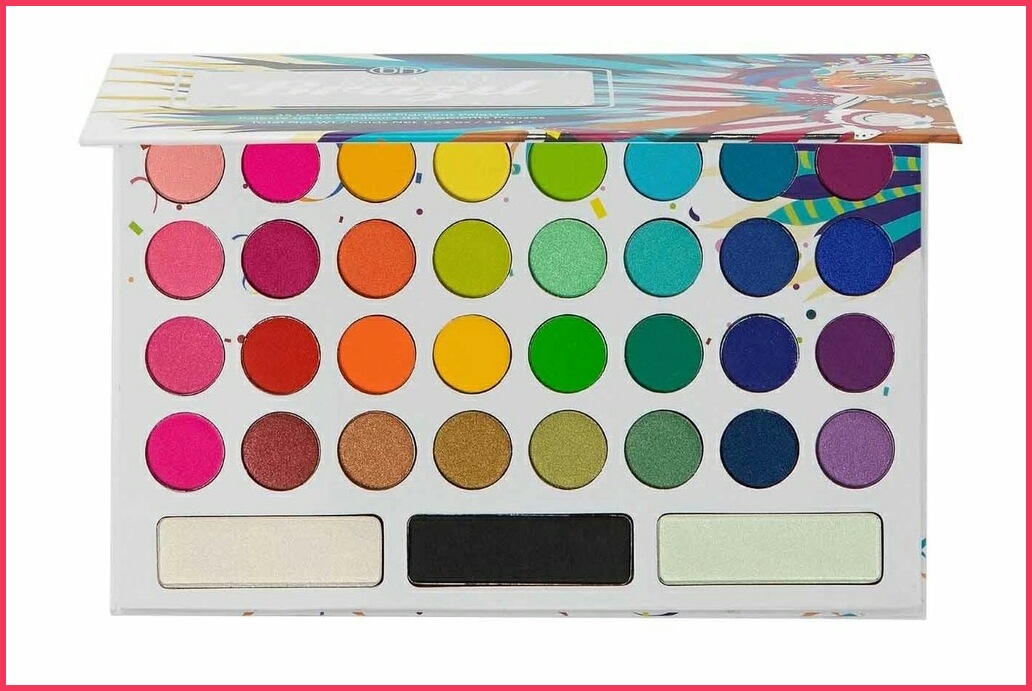 This signature collection brush set offers 13 synthetic brushes for face and eye makeup. The glossy black and rose gold finish brushes are both firm and flexible. They are perfect to apply powder, liquid, cream and cake formula.
L.A. Girl
US based beauty brand L.A Girl's motto is to provide beauty essentials for all. They strive to make every aspiring makeup artist's dream possible. How? By offering professional grade makeup products in a reasonable price range. This amazing color cosmetics brand is a partner of PETA's Beauty Without Bunny campaign.
Best Picks:
The light and crease-proof formula of L.A. Girl HD Pro Concealer brought it worldwide fame. This range has 20+ shades including brighteners, highlighters, color correctors for each skin tone. This medium to full coverage range is often compared to premium concealers like Tarte Shape Tape or MAC Longwear.
This vitamin e rich fragrance and paraben free primer provides poreless finish to the face. The silicone primer suits all skin types. It helps the foundation to blend easily and increases the stay time of your makeup.
Pacifica (V)
Pacifica is one of the hidden gems of the drugstore beauty. Their products are not only affordable but also clean in terms of ingredients and cruelty-free policies. Just as their skin care range, Pacifica's makeup range is also 100% vegan and uses skin-safe minerals.
PS: They're currently having an amazing sale at 50% off on select items!
Amazing Picks:
This finely milled makeup setting powder smells exactly like cherry fondue! The weightless formula sets the makeup with zero cakeyness. The coconut, cherry, vitamin c enriched powder prevents makeup meltdown and provides pore less filter effect.
Pacifica's lip gloss ranges are out of the world. The natural emollients like cocoa butter, vitamin E and coconut oil provide nourished shine to the lips and prevent chapping. The mineral color adds a natural tint to the lips.
Makeup Revolution
Makeup Revolution, currently known as the Revolution Beauty, needs no introduction. It is super famous for the affordable makeup collection. This brand got all eyes turned with their stunning collaboration makeup products with famous Youtubers and makeup gurus like Tammy. You'll find many wonderful dupes for famous high end products from this PETA certified cruelty-free brand.
Best Picks:
This is one of the amazing  launches from Revolution. This 15 color eye palette of matte, shimmer & more. With this eye palette you can recreate various look. It is green toned and has an amazing cool vibe to it. The color scheme is different and worth a mention.
Good makeup setting spray that your pocket won't mind is this one. A lightweight spray that provides you a matte finish. If you're oily skin, you would want to try it as it keeps your makeup locked up to hours!
Essence
If you're a regular visitors of the drugstore beauty aisle, you know Essence. This PETA certified cruelty free brand offers reasonably priced color cosmetics to suit the palate of both subtle and funky makeup lovers. Starting from mascaras, blushes, metallic eye shadows to eye primers… they have anything and everything you desire to include in your makeup kitty.
Best Picks:
Essence has 10+ varieties of mascara in their collection. Some of them do make some serious change on how your lashes look! Essence Lash Princess False Lash Mascara is perfect for those with short and sparse lashes. It makes your lashes look denser and longer but not spidery.
Yeah, this is another mascara! But, it's not for your lashes. It's a brow mascara that gives naturally fuller looking brows. This tinted brow mascara is super easy to use ad long lasting too. This one is a close dupe of Glossier Brow Mascara.
ColourPop
ColourPop is one of the fastest growing drugstore beauty brands all over the globe. This 'in-trend' brand allows makeup lovers from all segments to enjoy supreme quality makeup at a stunningly affordable rate. This 6 year old brand has already given us a number of cult favorite items like their liquid lip color range. I love how they address themselves as 'fur baby friendly'! Cute!
Best Picks:
According to ColourPop, this is their no.1 bestselling eye palette till date. This is a warm toned eye palette in coral theme. There are12 shades in this palette including mattes, satins, metallics and pressed glitters. 
This long lasting lipstick range is one of the reasons why people started loving ColourPop. Vibrant shades, buttery smooth finish and comfortable formula need special mention here. Do try the Tulle and Snowfleek shade.
These are just a few of the affordable cruelty free makeup brands. There are so many more which will be added here soon. This makeup brand list is not exhaustive!