*includes affiliate link(s)
Last Updated on 10/20/2023
Mascara is a product that shouldn't be considered makeup! Just to avoid a sleepy face, I layer a good dose of mascara onto my lashes.. yeah. A good mascara is all you need to look awake. Even if you ain't much into makeup, I feel mascara, some lippie & concealer would be good to go.
Here is a list of the best cruelty-free mascara to add to your cruelty free makeup. There are vegan mascara too. Do keep in mind, mascara is subjective.
Summary
Best Cruelty Free Mascara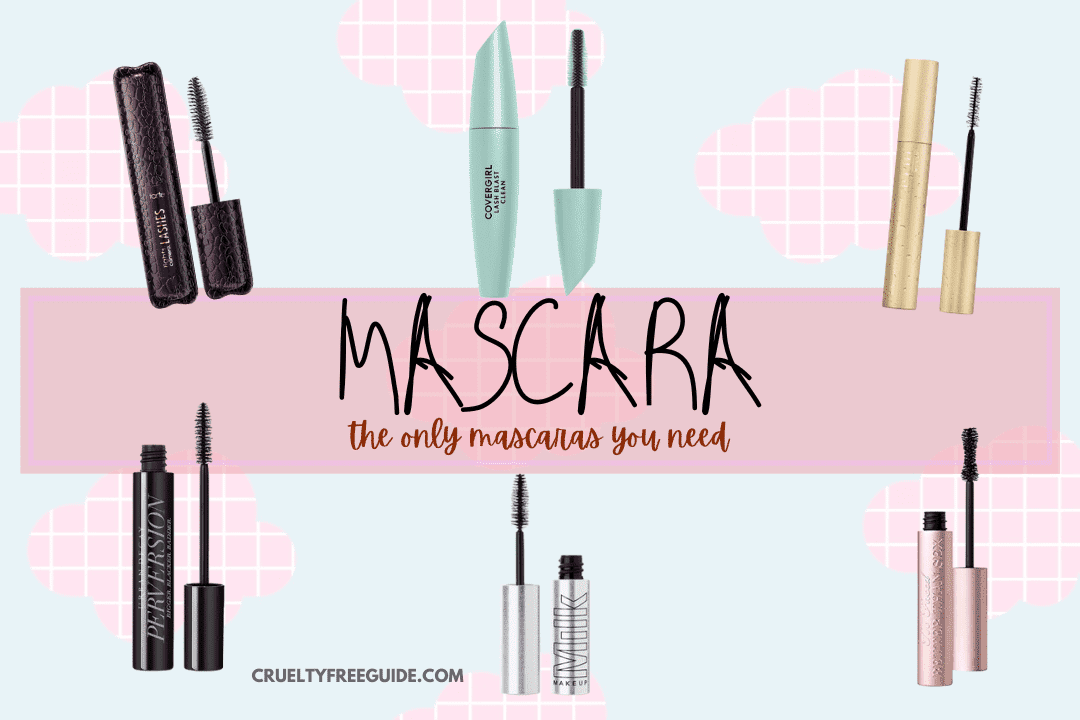 Tips
Apply mascara towards the base of your lashes and wiggle outward. It looks natural this way.
Use the wand vertically for lower lashes. Makes it easy and no mess.
Toss your mascara after 6 months once opened.
Let's get started now!
Tarte Lights Camera Lashes 4 in 1 (V)
It is one of the best-selling mascara for a reason. A vegan mascara that lengthens and volumizes your lashes. There is also that beautiful lift and curl effect. It lasts throughout the day. No smudging! Didn't notice any flakiness or clumps. It comes off easily too. Favorite mascara. Period. Keep going back to it. Highly recommended!
They do have a waterproof version too. It is the same formula but waterproof. So if you're on the hunt for waterproof vegan mascara that is also cruelty-free, you can give it a shot!
It comes with a simple straight brush, nothing fancy. The brush works pretty decently, giving a fuller look, kind of thick lashes without being wonky.
Pros:
Vegan
Fuller falsie effect
Brown shade available
Lasts long
Visible curl & lift
Waterproof
Smudge proof
Cons:
Urban Decay Perversion Waterproof Mascara
This UD mascara has a creamy texture, just right, neither too thick nor thin. A non-sticky & non-clumpy mascara that adds volume and length. Goes evenly, all thanks to the great wand. It separates the lashes and they do end up looking pretty!
The pigment is great, it adds a rich deep black color to your lashes, making them look sexy. The mascara feels luxurious, and overall is a good performer. It is an underdog which surely deserves more. Urban Decay also has a regular version. which is non-waterproof, the UD Perversion Mascara.
Pros:
Glides smoothly & evenly
Big brush; helps in application
Paraben-free
Lengthens
Has collagen
Waterproof
Cons:
PÜR Fully Charged Mascara (V)
It is an anti-aging mascara. How so? It has peptides to prevent lines and wrinkles. Also prevents the falling of lashes. Contains ingredients to nourish your lashes.
Talking about the performance, it goes on smoothly. Doesn't clump. It separates the lashes and yes, there is a visible difference in length and volume.
But why you should absolutely get this mascara is because of the curl. Beautiful curl. It curls your lashes and holds them in place. You don't need no curler. For someone who has straight ruler like lashes, this is love.
Pros:
Vegan
Adds and holds the curl
Free of paraben and gluten
Clean ingredients
Adds length and volume
Nice brush
Safe for sensitive eyes
No clumping
Cons:
Use a makeup remover to take off
Too Faced Waterproof Mascara
Another one of my favorites. It volumizes, lengthens, and provides a dramatic look to your lashes. Works very well without clumping. It also lasts throughout the day. Mostly, I don't like the waterproof versions as they can be a little too messy while removing. But this one gets off easily without much hassle comparatively.
If you're looking for a non-waterproof version, you can check it out on Ulta here. The mascara wand is great and the brush is easy to work with. It goes on smoothly and dries down to pretty fuller lashes.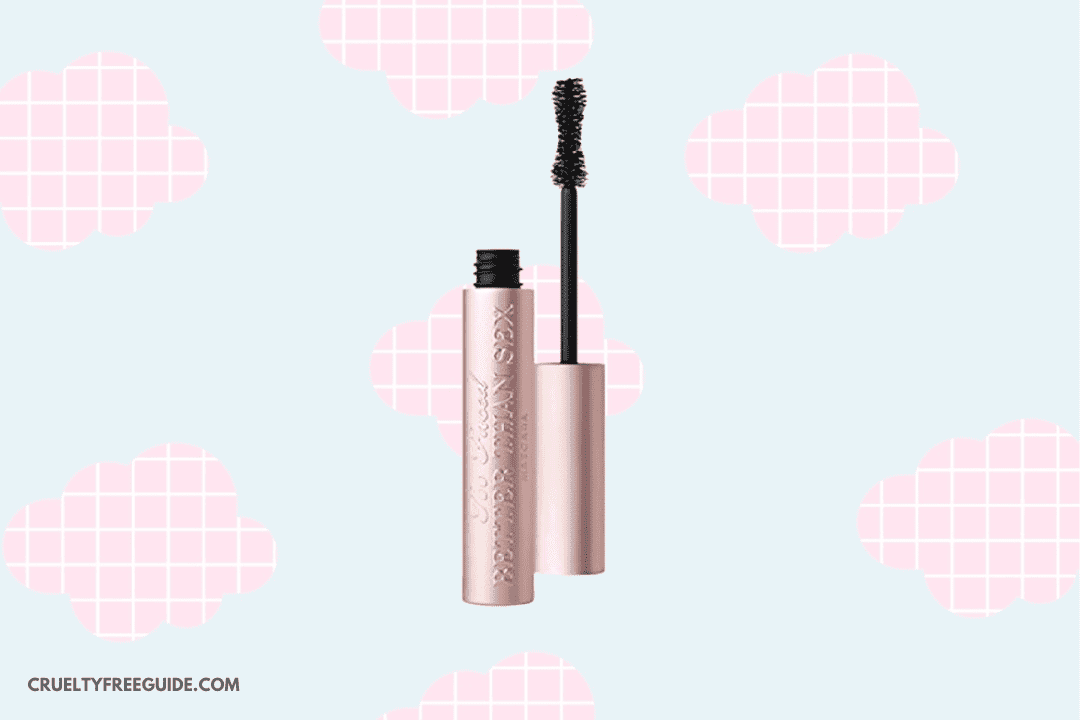 Pros:
Lengthens & volumizes
Lasts good
Great brush
Intense black
Gets off easily
Cons:
Blinc Amplified Tubing Mascara
If you're into tubing mascara, then Blinc is a good choice. It is smudge-proof and doesn't smear. Easy to take off compared to other tubing mascaras. The good side is it appears more natural and is sensitive skin friendly. Also stays put as it is water resistant too. Works like a regular mascara, and adds length. Lasts super long.
Pros:
Long-lasting
Sensitive skin friendly
Easy to remove relatively
Provides a natural look
Smudge-proof and water resistant
Cons:
Milk Makeup Kush Volumizing Mascara
Hello, popping lashes. Kush Milk Makeup mascara gives your fluttering eyelashes. Kinda like falsies, there is length but more volume. Goes on nicely. No clumping or anything. The brush separates the lashes well.
But on the contrary, you need to touch up because this won't last you throughout the day. The only downside and yeah it is bothersome. Although it is easy to carry around, more lasting power, please.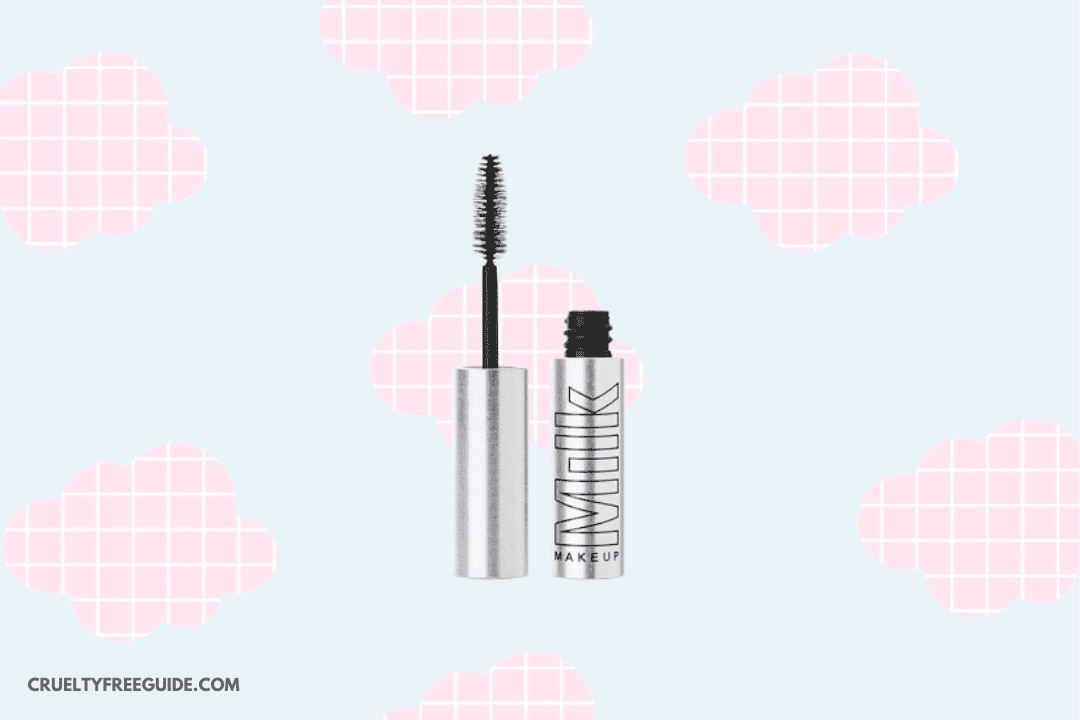 Pros:
Clean
Volumizing
Vegan
No parabens
Cons:
Doesn't last throughout the day
GrandeMASCARA Peptide Mascara
It is a buildable mascara without clumpiness or flakiness. Doesn't smudge and is sensitive eyes friendly. The wand is wonderful and easy to work with. This mascara gives you pretty looking fuller and longer lashes. Similar to falsies. It is water resistant, not waterproof. So comes off easily without hassle.
Pros:
Provides fuller lashes
Water-resistant
Sensitive eyes friendly
Contains hyaluronic acid
No paraben
Easy to remove
Cons:
Covergirl Lash Blast Clean Volume Mascara
This is a clean mascara. All of its ingredients are clean. This means it is free of toxic ingredients that cause allergies and irritation. So it is suitable for sensitive eyes. Not only clean beauty, but it is also vegan and of course, cruelty-free as everything on our blog Cruelty Free Guide is cruelty-free.
The USP of this mascara is the added volume and affordability. It separates and defines the lashes. Dries down fast and you can coat on layers as it is buildable. As it is smudge and sweat-proof, you need a makeup remover to take it off.
Pros:
Vegan
Adds volume
Drugstore
Smudge-proof
Clean Beauty
4 shades of Black
Hypoallergenic
Suitable for sensitive eyes
Cons:
Stila Huge Extreme Lash Mascara
You will love the Stila mascara's effect on your lashes. They make your lashes 'visible', quite a lot. It gets applied evenly and makes the lashes appear longer. Huge Extreme is a non-clumping and lengthening mascara that does its job quite well. There is an added curl effect that you'll definitely notice if you've straight lashes!

Pros:
Adds length
No clumping
Lifts & curls lashes
Nicely pigmented
Cons:
---
That's a wrap for the best cruelty free mascara! Let me just remind you that you're supposed to toss your mascara after 6 months, once opened. If you have a cult favorite, feel free to share it in the comments below!
Share on Pinterest!