Last Updated on 01/09/2023
Your skin will thank you for years to come if you add a good night cream to your PM routine. Here is a guide on what ingredients to look for when getting yourself one. Also, here are some impressive creams that work wonders to retain youthful skin. Bid adieu to dullness, blemishes, and fine lines. Say hi to the best cruelty-free night cream for wrinkles and mature skin. There are vegan and affordable drugstore picks too.
12 Best Cruelty Free Night Cream for Winter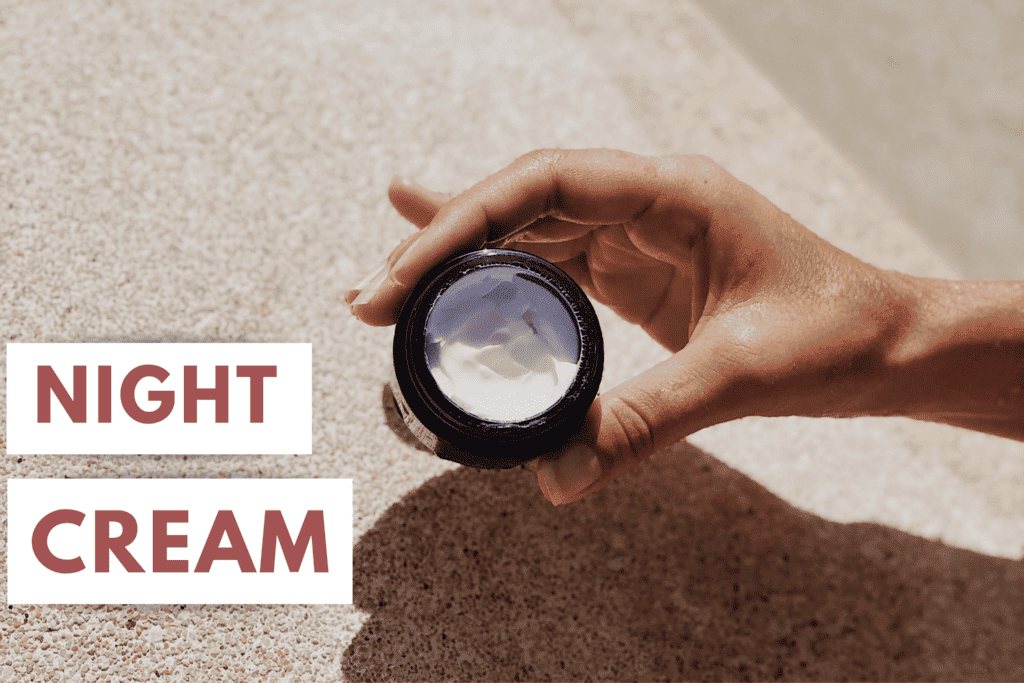 Night Cream Benefits
Regular moisturizers that you have been loving for many years, fail to satiate the needs of your skin. Taking care of your skin during such a time is essential. As you become wiser, your skin renewal process slows down. Dead skin starts layering up.
Enters our rescuer, night cream with its numerous benefits. The purpose of using night cream is to pamper your skin overnight. The night moisturizer renews and regenerates skin cells while you sleep. You will get healthy-looking and glowing skin the next morning.
The night face cream also deals with common skin issues like blemishes, dullness, dehydrated skin, etc. They have a thick creamy texture that treats premature aging. They reduce fine lines, wrinkle folds, and dry patches, providing plump skin.
What is the difference between day and night cream?
They both differ in texture, consistency, formula, and purpose. Day cream or your regular moisturizer is lightweight and has an SPF. The basic job is to hydrate and protect your skin throughout the day. You can wear a good moisturizer under your makeup.
While night cream is more thick, rich, and creamy. It needs to nourish the skin from within. Has active ingredients such as retinol, niacinamide, hyaluronic acid, etc. It heals your skin and works on improving the skin's natural barrier. (Source)
Contains affilaite links.
Which ingredient is best for night cream?
Lookout for these active ingredients.
Hyaluronic acid
Glycolic Acid
Lactic Acid
Retinol
Niacinamide
Collagen, Peptides & Ceramide
Resveratrol
Tips
Please do a patch test before use, particularly if you have sensitive skin.
Apply the cream on the neck too alongside your face. Often, the neck is skipped or missed! Been there, done that.
Use the cream on a well-cleansed face. If you wear makeup, double cleanse. Here are cleansing oil and face wash recommendations.
Do keep in mind that a night cream is supposed to be heavier than a day cream.
Products marked (V) are vegan.
Winners
Here is a quick summary of the best performers.
Let's get started!
1. PÜR Get A Lift Age-Defying Moisturizer (V)
Got tired-looking and dehydrated skin? Let PUR Age-Defying Moisturizer help you! This cruelty-free and vegan night moisturizer reduces dullness and provides radiant & healthy skin. Potent ingredients like omega 6, sterols, and ceramides, among others, help in smoothing fine lines and sagging. It provides firmness on prolonged use. Do add this paraben-free cream to your cruelty free skincare!
Pur night cream has a light fragrance that is mild. The texture is smooth. The cream is lightweight and goes on easily during application. You'll notice plump skin after using it. Up on regular use, you will notice visible transformation with aging skin. Because it absolutely works like a charm.
How to make the most out of it? Since it is a day and night cream, you can use it in AM or PM or both. But it is better to let it soak in overnight and wake up to dewy and well-nourished skin. Also, a small amount is good enough, you don't need to slap a big dollop. But if you apply more than required, you will wake up to still pretty but greasy skin.
You can get started with this if you're just beginning your anti aging skincare or you are in your forties, fifties, sixties, or above. It makes your skin feel firm and lifted. So a great all-rounder at a decent price. I like and recommend this one quite a bit.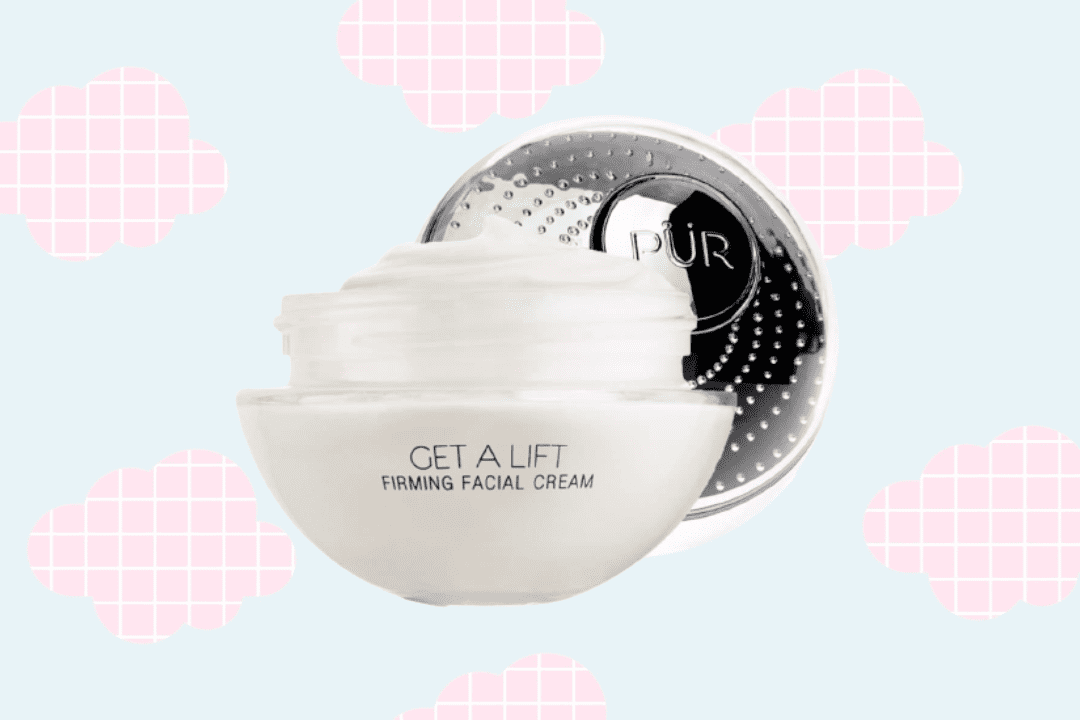 Pros:
Lightweight
Visible firmness and reduced aging signs
Paraben and gluten-free
Vegan
Sensitive and dry skin friendly
Cons:
Not fragrance-free; has a light aroma
If over-applied will feel greasy the next day
2. Pacifica Wake Up Beautiful Retinoid Night Cream (V)
Pacifica is a brand I personally love and adore. It is a perfect one-word answer for people who say cruelty-free and vegan brands are expensive. Excuse me? Pacifica is a drugstore cruelty-free & 100% vegan brand.
This Pacifica vegan facial moisturizer with retinoid and stem cells is a drugstore alternative to Charlotte Tilbury Magic Cream. It fights puffiness and signs of aging. Active ingredients are vitamin E and retinoids. It tightens pores, lightens blemishes, and maintains the natural elasticity of your skin. This cream helps with fine lines and crow's feet.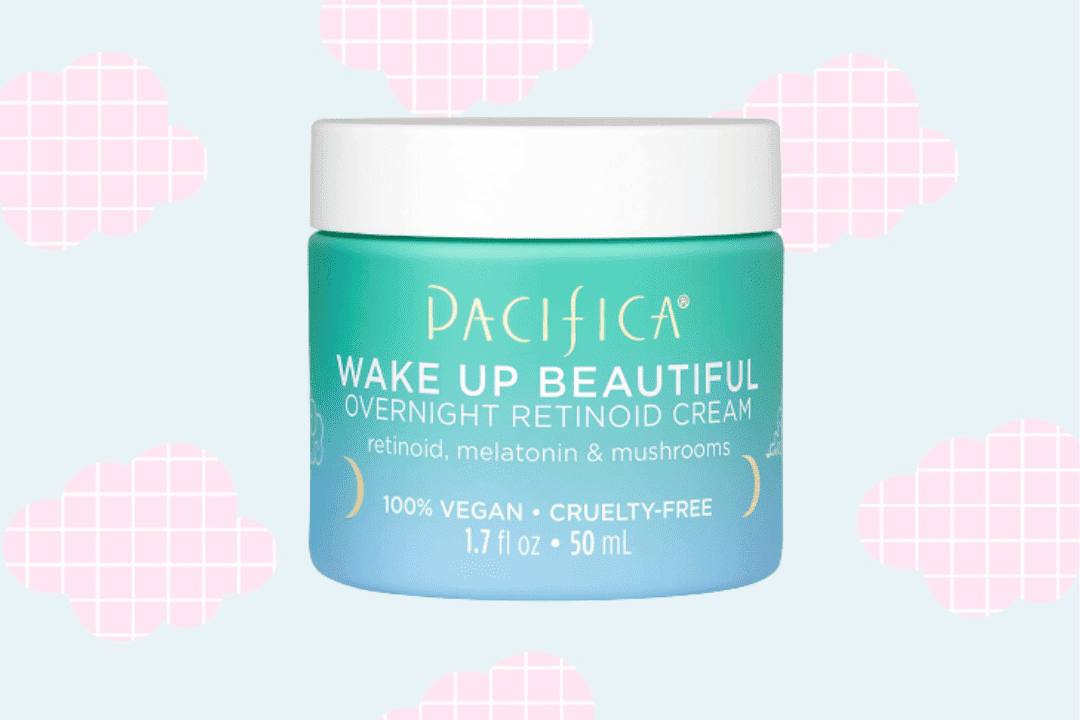 Pros:
Recovers skin from premature aging, and fine lines
Paraben, phthalates, SLS & sulfate-free
Vegan
Nice rose scent that doesn't linger
Suits sensitive and dry skin
Affordable
Cons:
Not enough for winter as a standalone
3. Andalou Naturals Night Repair Cream (V)
I've talked about this amazing product before. And it is worth a mention again. Resveratrol Q10 is the ideal pick for those who are noticing premature aging signs. It will keep your dry skin and sensitive skin happy.
It has a thick but not too thick and creamy texture that is nourishing and absorbs nicely. There is a light fragrance and this night moisturizer is non-sticky.
It restores your skin to its youthful vitality. This rich repair cream rejuvenates skin and provides lifting actions to dull and saggy mature skin. It enhances skin renewal too.
Did I mention how affordable this cream is? Personally, I believe in not being stingy for skincare. You know if I love my skin the right way, it'll love me back. But for a drugstore affordable option that works great (combined with others in my regime), I am all ears!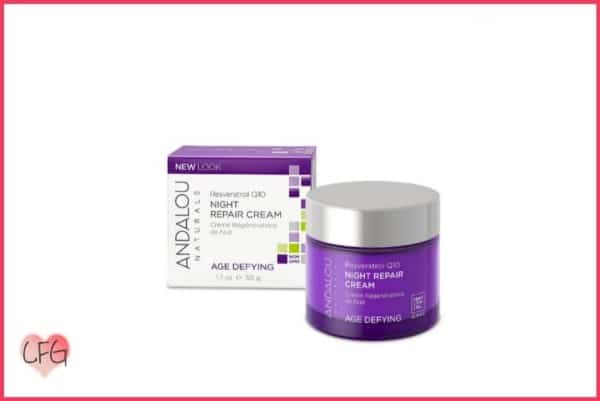 Pros:
Vegan
Gluten and Paraben-free
Organic
Sustainable & Recyclable
Drugstore
Sensitive skin friendly
Cons:
Not for extremely dry skin
4. Strivectin Anti-Wrinkle Concentrate
It is a premium face moisturizer concentrate that delivers what is promised. You pay for the result. I'm pretty sure you will love the result! StriVectin eye cream is also quite effective. If you've tried many products but didn't see any visible difference, you should definitely look into their eye cream.
Use it during the night rather than the daytime. This anti-wrinkle face cream improves the texture of the skin.
It is on the costly side but actually works on wrinkles, fine lines, and stretch marks. Lactic and hyaluronic acid provides immense hydration and plumpy skin. Smells pleasant too.
Pros:
Works well
Improves skin texture
Manages stretch marks and wrinkles
Cons:
Ingredient alert – Lactic acid
5. Perricone MD Firming Moisturizer

It is a lightweight cream with a light pleasant scent. It makes your skin plumpy and hydrated. This jar is suitable for the winter cold. However, do not skip the serum in your PM routine. There is improvement in skin and aging signs.
It is more of a hit-or-miss. If it works for your skin, you will see amazing improvements. Otherwise, it is just a regular moisturizer cream. Had to get this out of the way.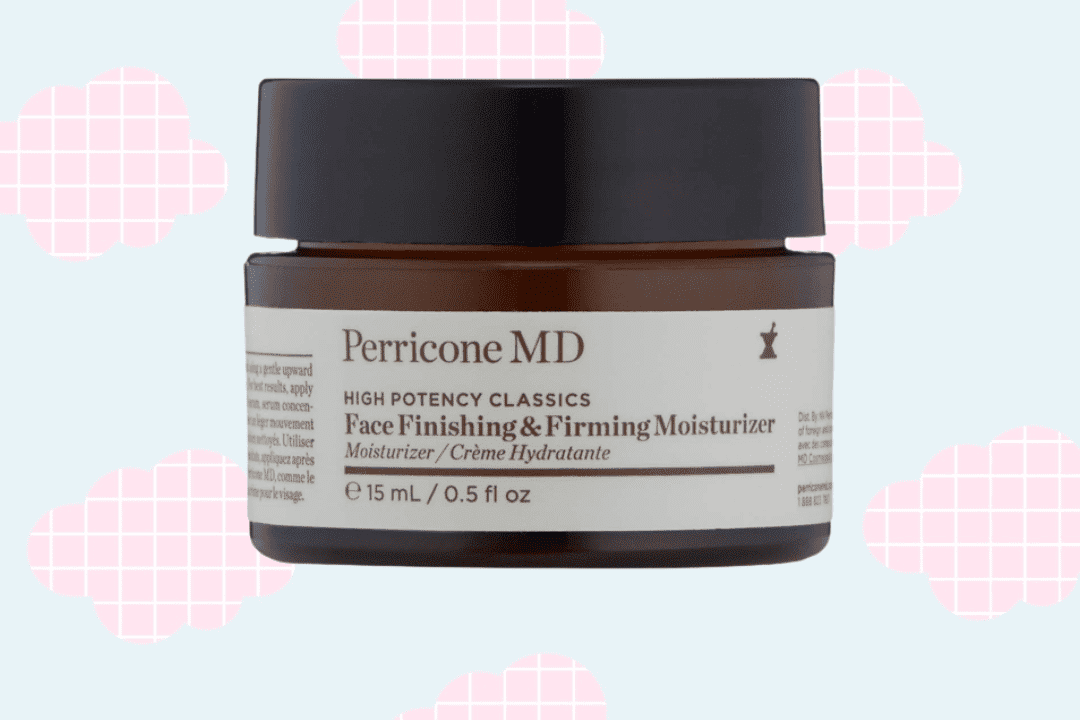 Pros:
Suitable for winter dryness
Works well on fine lines
Cons:
6. Murad Retinol Youth Renewal Night Cream
This night cream works not only for your pretty face but your neck too. You will see significant improvements in your neck area too. The most impressive part is it works fast as an anti wrinkle product. You'll see visibly fewer fine lines and wrinkles. It provides supple, smooth, and firm skin within a week. There is no greasy feel and it goes on, smoothly. It is a lightweight retinol cream with niacinamide that keeps skin hydrated and radiant. Great scent too.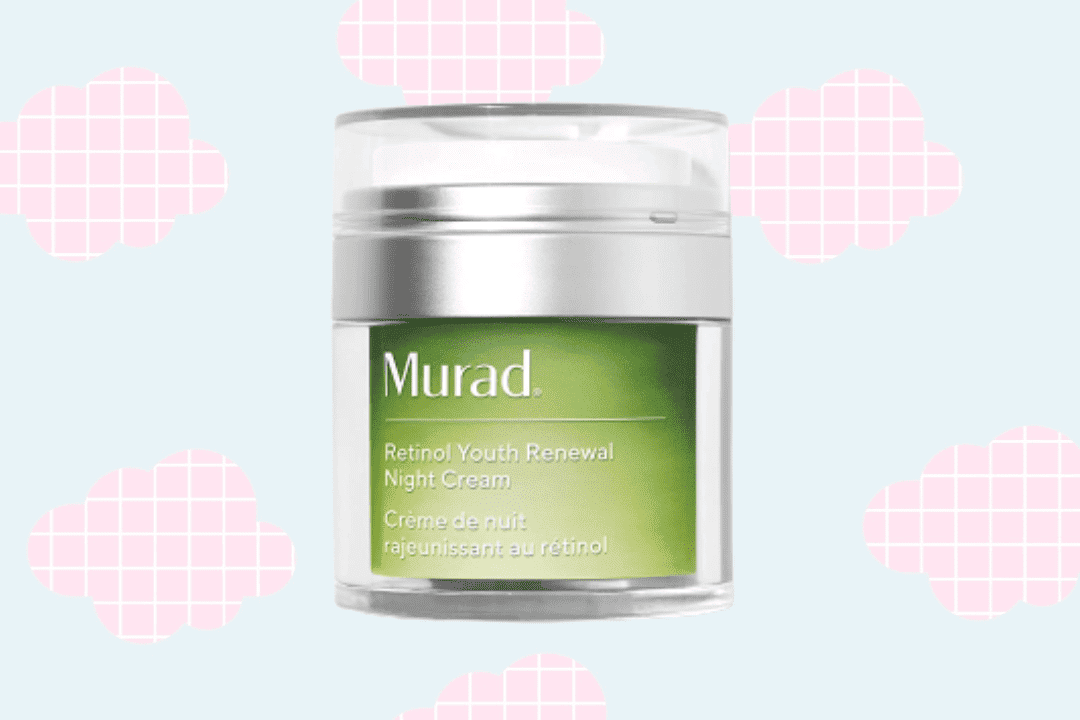 Pros:
Quick result
Works impressively well
No parabens, sulfates, or phthalates
Sensitive skin suitable
Cons:
7. Elf Holy Hydration Face Cream (V)
Elf is another great cruelty-free and vegan drugstore brand. The Holy Hydration cream is fragrance-free and specially designed for sensitive skin. They have an SPF version too. The cream contains extracts of jojoba, aloe shea butter, and cucumber.
The rejuvenating cream plumps your skin. It gets absorbed quickly and goes on smoothly during application. The texture is similar to thick cream but it is not heavy or sticky. I like how affordable it is and hydrates well. Skin looks moisturized and supple. But didn't do much on fighting aging issues.
Pros:
Nourishing
Fragrance-free
Paraben and phthalate-free formula
Vegan
Affordable
Cons:
Didn't help with mature skin
8. Purito Deep Sea Water Cream (V)
A little goes a long way for this Purito night cream. It has good ingredients that won't irritate your sensitive skin. It is unscented and there is no fragrance at all. If you have dry, flaky skin, this sleeping mask is all you need. It is great for winter too.
Pros:
Provides hydrating and soft skin
Fragrance-free
Sensitive skin suitable
Lightweight
Cons:
9. IT Cosmetics Confidence in Your Beauty Sleep
It handles dryness and hydrates deeply. The thick creamy texture of this Beauty Sleep cream glides smoothly and spreads evenly. Provides dewy and radiant-looking skin. It has a pleasant lavender scent that is refreshing. Contains hyaluronic acid to replenish dry and dull skin. It works on fine lines and wrinkles. You will notice a significant difference in your skin – firm and tight.
Pros:
Highly effective for mature skin
Delivers dewy and healthy skin
Cons:
10. Mario Badescu Seaweed Night Cream

It is a hydrating night cream that is a cruelty-free alternative to La Mer's high-end cream. It is affordable and works well. A thick rich moisturizer that spreads easily and nourishes well. The skin appears plump and hydrated. The fragrance is mild and not overpowering. You'll wake up to silky smooth skin.
It handles dehydrated and dull skin. There is added glow and freshness but on the flip side, didn't help with firmness or tightening. So if that is your primary concern, this isn't for you. It is a nice seaweed sleeping mask to wake up to happy skin.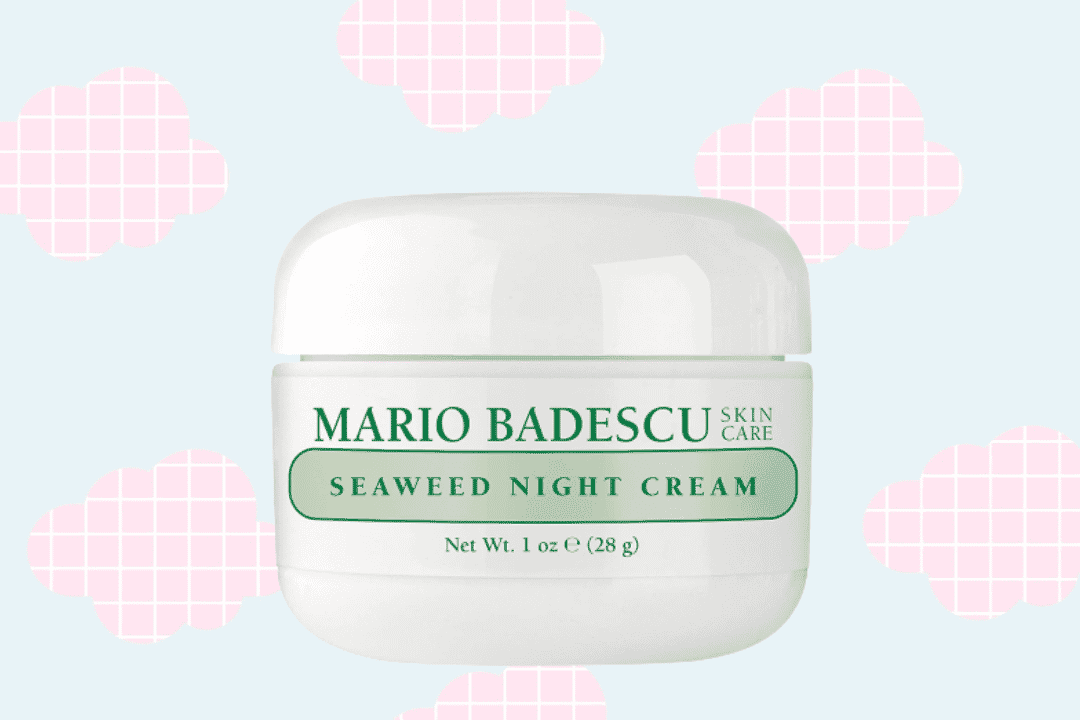 Pros:
Plumping, hydrating, and firming
Oil-free
Contains hyaluronic acid, collagen & elastin
Suitable for combination, oily & sensitive Skin
Cons:
11. Drunk Elephant Retinol Cream (V)
It is here in this list because it works for aging. But personally, I like Murad one better. But Drunk Elephant is still here because it is clean at Sephora. There aren't any toxic ingredients or allergies causing allergens. Hence it is suitable for sensitive skin too. It has vegan retinol and contains oils of apricot, fruit, marula, and jojoba. This retinol cream not only fights signs of aging but also provides deep nourishment to the skin. It is moisturizing and treats sagging and dull skin.
Pros:
Plant-based retinol cream
Deals with sagging and dull skin
Free from skin-irritating ingredients like fragrance, paraben, and essential oils
Vegan
Non-toxic
Cons:
12. COSRX Balancium Ceramide Matte Balm
You can use this popular K-Beauty cream as an overnight moisturizer. It soothes and moisturizes nicely. Works for sensitive and dry skin. But will need some serum if you're using it in winter and are on the dry side. Doesn't feel heavy and treats flaky, dry, and rough skin.
It has a fragrance that is pleasant and light. The texture is medium and a little does the job. It makes the skin nourished and healthy looking.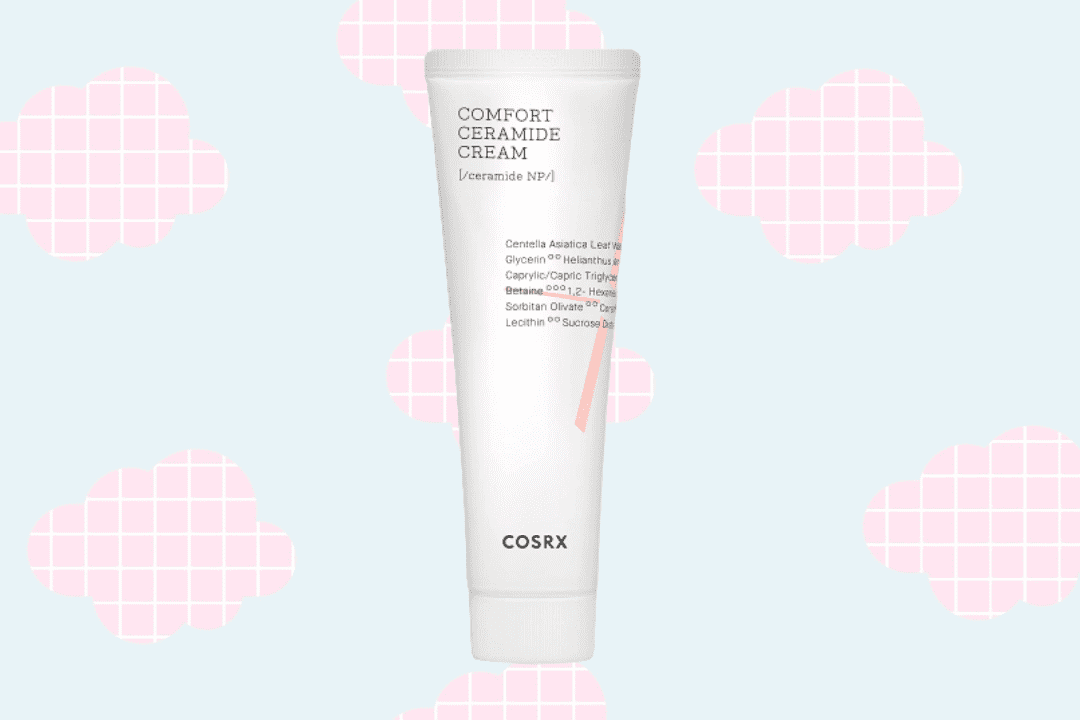 Pros:
No Artificial Fragrance
Dry sensitive skin friendly
Hypoallergenic
Free of parabens, sulfates, and phthalates
Cons:
---
Is it necessary to use a night cream?
A night cream offers many benefits. It fights anti-aging and replenishes skin cells. Also helps in the natural healing of the skin and improves the skin's barrier. Soothes nourishes and provides glowing skin. If you want happy bouncy skin, these are a lot of reasons not to skip your night moisturizer.
What is the best time to apply night cream?
You should add it to your evening skincare regime, in your PM routine. Apply it on nicely clean face. Use it a few hours before your bedtime.
When should I start using a night cream?
Ideally, in your late 20s or whenever you face premature aging. Around or after 25 is recommended.
These are some of the best cruelty free and vegan night creams. Which is your pick?
Share on Pinterest!