*includes affiliate link(s)
Last Updated on 01/09/2023
Winter is here and so is dry skin. We got you covered with the best vegan and cruelty-free hand cream to add to your cruelty free skincare regime.
Let's have a look at some questions quickly.
What ingredients should be in a good hand cream?

Hydrating ingredients such as shea butter, squalane, hyaluronic acid, vitamin E, and cocoa butter should be present. If you are getting one for anti-aging benefits, look for ingredients like peptides, retinol, and collagen among others. Be aware that vegan and animal-friendly versions of these ingredients are also available.
How often should you apply hand cream?

You should use hand cream twice daily, after a shower and before heading to bed. Add it to your PM routine alongside the night cream. In certain scenarios, such as cold winters or extremely dry hands, carry it alongside to use whenever you feel dry.
What else can you use hand cream for?

Hand cream can be used for moisturization in other areas. You can use it on your feet, elbows, heels, ankles, or anywhere your skin needs hydration. Hand creams can be used on arms, feet, nails, and other distressed skin areas. Do read the ingredients thoroughly before.

Do not use hand cream on your face or neck. The hand cream has a thick consistency and is specifically made for your hand's thick skin. Face skin is more sensitive. Use a face moisturizer for the same.
Best Cruelty Free & Vegan Hand Cream
Check out our top favorite cruelty-free hand cream!
Jack Black Industrial Strength Hand Healer (V)
Are you looking for healing hand cream? Then Jack Black is all you need. It has vitamin A, E, and eucalyptus oil that helps to heal rough and scaly skin providing you with soft and smooth hands. It is fragrance-free and suitable for eczema-prone skin. Also, a vegan-friendly formula with the scent of eucalyptus which is mild and fresh.
It is a holy grail that is always there as a backup. I used this on slightly cracked heels before going to bed. Just massage a thick layer onto the heels and let it stay put. Within a few days, all the cracks disappeared as if they were never there (used socks overnight method). You'll love it even more during winter once you see how effectively it works.
Pros:
Fragrance-free
Vegan
Has vitamin A, E, and eucalyptus oil
Multipurpose – Use it on feet, ankles, knees, and elbows
Heals and repairs severely chapped skin
Perfect for winter dryness
Good for working hands
Sensitive skin friendly
Cons:
No7 Protect & Perfect Hand & Nail Cream
A user recommended this hand and nail cream. It is a nourishing cream that provides smooth and soft hands. This cream hydrates hands and nails without being heavy or sticky. No7 anti-aging hand cream is affordable and actually slashes some years from the appearance.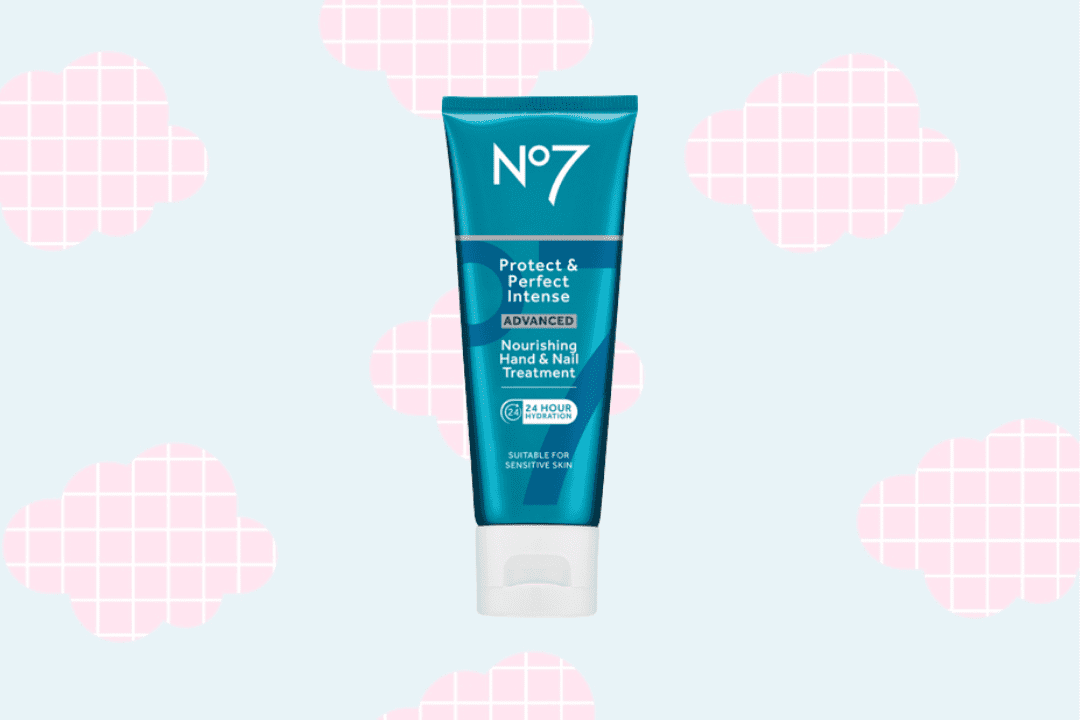 Pros:
Hydrating
Long-lasting
Affordable
Quick absorbing
Cons:
Skinfix Eczema+ Hand Repair Cream (V)
Skinfix hand cream is a must-try for eczema hands and those hands that need immense love. It repairs cracks, peeling, and roughness. Also deals with wrinkles and lines. This vegan hand cream is suitable for sensitive skin. If other creams irritate or break out your skin, Skinfix is here to fix it. It is hydrating and calming without being tacky. Soaks in quickly. Definitely a value-for-money product.
Pros:
Has oatmeal, almond oil
Replenishes skin
Sensitive skin friendly
Fragrance-free
Clean Beauty
Vegan
Gluten-free
Cons:
Sol de Janeiro Brazilian Hand Cream (V)
The USP of Sol de Janeiro hand lotion is definitely the fragrance. It is wonderful. It is a moisturizing cream with a warm and spicy tropical scent. The fragrance is strong and lingers around. The cream has a rich smooth texture like butter and absorbs in. It keeps your hand soft and moisturized. The brand also has a foot cream that is more on the nourishing side than the hand cream.
Pros:
Vegan
Free of parabens, phthalates, mineral oil
Warm & Spicy Scent
Contains squalane
Cons:
Mario Badescu Rose Hand Cream
The Mario Badescu cream is an affordable hydrating hand cream that smells like rose water. It makes my hand feel smooth and nourished. It has a thick consistency but ain't greasy or sticky. Works well and lasts long. On the flip side, it is your good regular cream that doesn't target any pain points other than moisturization.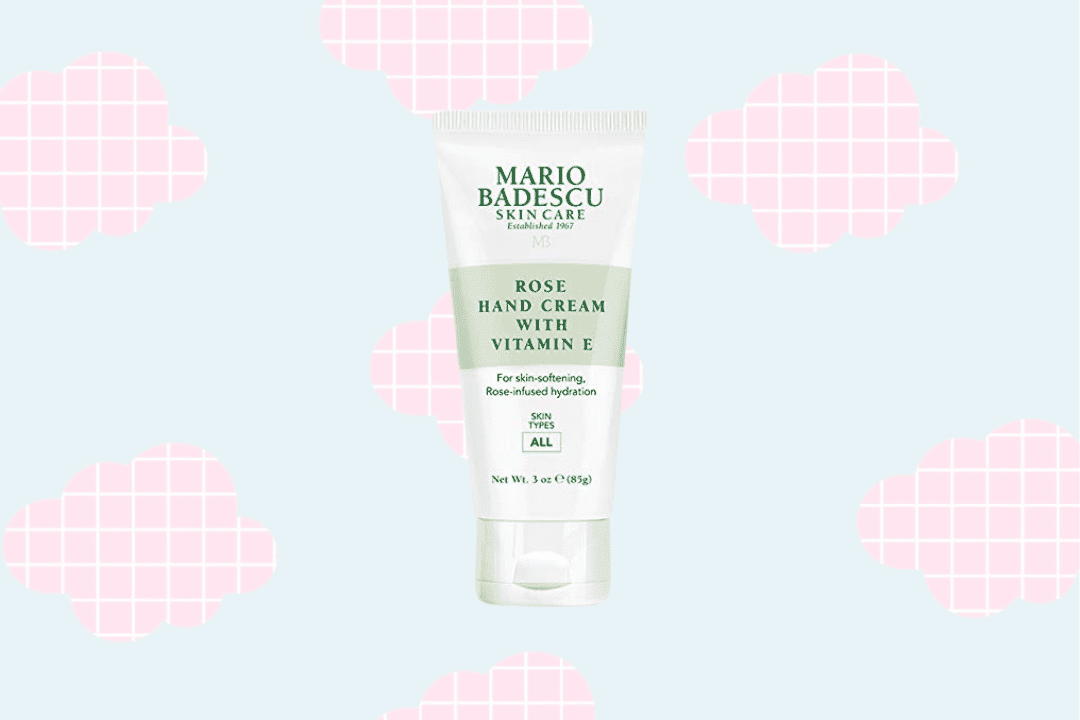 Pros:
Subtle light rose scent
Affordable
Non-greasy
Contains vitamin E
Cons:
The Body Shop Hemp Hand Protector (V)
A long-lasting hand cream that absorbs quickly and goes on smoothly. Moisturizes well and works effectively on dry hands AND cracked skin. The cream has a thick texture and a little pea size is more than enough. The scent is earthy. Another great hand lotion for cold winter weather. It instantly replenishes the moisture level of dry hands.
Pros:
Suitable for sensitive & dry skin
Moisturizes and repairs damaged skin
Vegan
Ethical & environment-friendly
Cons:
Fragrance may bother some
Supergoop Handscreen SPF 40 (V)
Do you prefer a moisturizer with SPF? Then how about an SPF hand cream? Supergoop Handscreen is basically a hand cream with SPF 40 protection. Unlike usual sunscreen, Handscreen does not feel sticky. Its broad spectrum protects your skin from harmful sun rays. It also provides moisturization and keeps your hands soft.
Pros:
Has SPF 40 sun protection
Nourishes hands and prevents chaps
Clean ingredients
Vegan
Cons:
StriVectin-SD Volumizing Hand Cream
StrVectin hand lotion provides healthy-looking plump hands. It is hydrating and has a mild fragrance. Also deals with dark spots and roughness. It makes hands soft and supple. Also helps to reduce visible lines and wrinkles.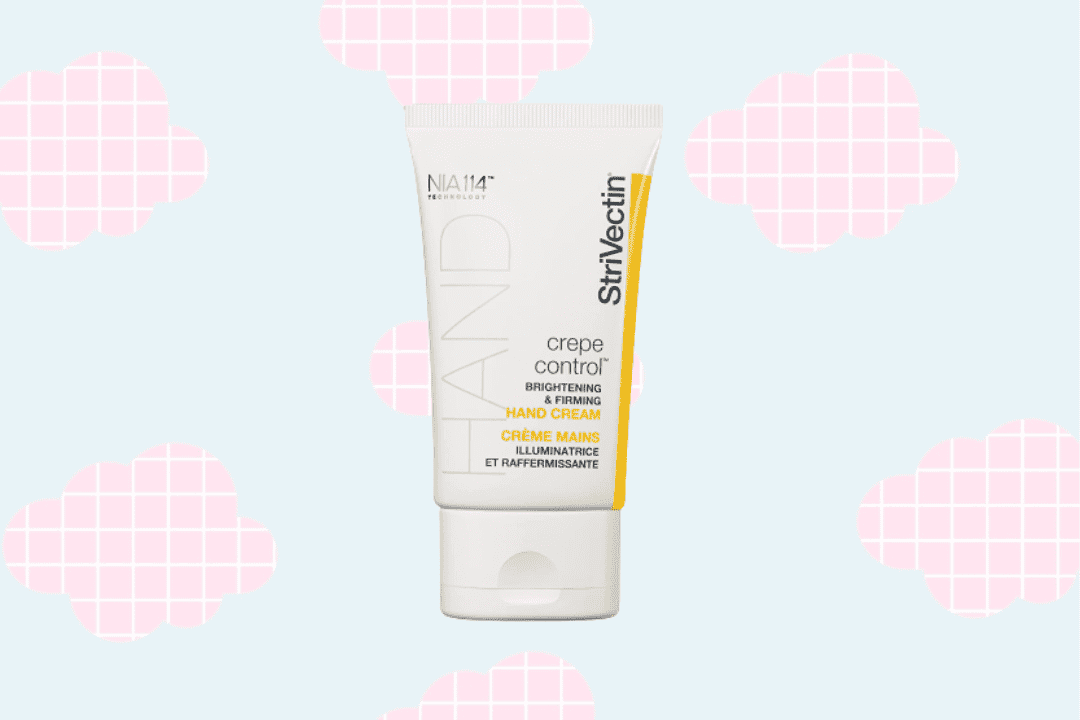 Pros:
Minimizes signs of aging
Rich moisturization yet non-sticky
Supple and plump hands
Cons:
Gold Bond Ultimate Hand Cream
It is an SPF 20 hand cream with a light fresh fragrance. There is no white residue after application. Absorbs well and deals with premature signs of aging. Gold Bond is a soothing cream perfect for cold weather.
Pros:
Drugstore
Soothing
Anti-aging
SPF 20
Cons:
Trader Joe's Ultra Moisturizing Hand Cream (V)
This hand cream takes care of your dry hands. It has a clean fragrance. The hand lotion sinks in and absorbs nicely without any greasiness. It contains good ingredients such as shea butter, coconut oil, and vitamins C & E. It provides deep moisturizing without leaving any greasy residue!
Pros:
Lightweight
Non-greasy
Paraben-free
Works on dry & rough hands
Vegan
Cons:
FAQ
Is Neutrogena Norwegian hand cream vegan?

Neutrogena Norwegian hand cream is not vegan or cruelty-free. This means it contains animal-derived ingredients such as lanolin or beeswax and is tested on animals.

Is hand cream different from body lotion?

Hand cream differs from body lotion in its consistency and texture. Hand creams are thick and repairing. They have ingredients suitable for hands that are always on the go. A good hand cream protects sensitive palm skin from the environmental extremities and daily physical activities. Your palm skin has fewer sebum glands. This means hand skin can't produce much oil to protect itself.

Is L'occitane hand cream vegan?

L'occitane hand cream is neither vegan nor cruelty-free. It is not animal-friendly.
---
So these are some of the awesome cruelty free hand cream for you to try! Which is your pick?
Share on Pinterest!