To begin with, Estee Lauder was never cruelty-free. It is still not. Estee Lauder does tests on animals. Available in mainland China, this brand has exceptions when it comes to testing policies.
Estee Lauder is the brand of elegance for many. Consumers love and cherish every Estee item in their stash. Cosmetic giant Estee's story is the owning brand for many famous brands in the US and other countries.
Clinique, The Ordinary, Smashbox, MAC are just a few names among the child concerns of Estee Lauder. Quality and effectiveness is the main theme of every Estee Lauder product. Their Advanced Night Repair Serum is one of the top-selling facial serums.
Estee says they are cruelty-free. However, they do sell in Chinese territories. What's the truth and what's not? Today we will see through the veil of Estee Lauder.
Is Estee Lauder Vegan?
Estee Lauder – Past & Present
1946 – Famous entrepreneur Estee Lauder and her husband Joseph Lauder brought this brand to the public in 1946. The New York-based brand debuted with only 4 products. Yes, only four!
Super Rich All-Purpose Cream, Cleansing oil, Lotion, and a Crème Pack. The first one got the maximum user attention for its nourishing properties.
1960 – Their brand started to grow in the US. They launched their ranges in Hong Kong in 1960.
In the later years, Estee Lauder began launching new brands under their umbrella. Famous dermatologist-recommended brand Clinique and fragrance brand Aramis were among their very first launches.
1990 – In the 1990s, Estee transformed itself from being a family-run brand to a corporate cosmetic brand.
Currently – Right now, this brand is the owner of many world-famous cosmetic and fashion brands. The list consists of  Too Faced, MAC Cosmetics, Jo Malone, Tom Ford, La Mer, Glamglow, and Smashbox. Though Estee Lauder has multiple brands in their care, their in-house products are equally popular.
Estee Lauder Animal Testing
We do not test our products or ingredients on animals, or ask others to test on our behalf, except where required by law. There are, however, still some countries that believe they need to conduct or require animal testing in order to validate the safety of cosmetic ingredients or products.
The official animal testing statement is full of ambiguities. At one point they say about running volunteer-based testing only. On the other hand, they keep mentioning 'exceptions' for some countries.
Estee promotes itself as the very first brand supporting animal-free product testing. Sadly, it is just a half-baked theory. They do engage in banning campaigns of animal cruelty from time to time.
However, their products get sold at Chinese markets. Estee Lauder allows this inhuman practice to enlarge its market share in China.
Cruelty Free Timeline
Initially – Estee Lauder was never really a cruelty-free brand. This 75-year-old brand always promotes cruelty-free campaigns. Unfortunately, they never really came clean with their testing practices. They don't run cruelty tests in their own laboratories.
Additionally, they don't directly pay third-party labs to run animal tests for them. So what is up? This brand indirectly supports cruelty by paying for the mandatory animal testing required by Chinese law.
Currently – Old habits die hard?
Is Estee Lauder Cruelty Free?
No. Estee Lauder is not a cruelty-free brand. Estee Lauder is not enlisted by any of the cruelty-free certification organizations. Also, they sell their products in China.
Animal testing is a mandate for all cosmetic brands coming to their market as imported products. Estee Lauder's cruelty-free policy has some glitches too. Naturally, Estee Lauder stays out of my cruelty free brands list!
Is Estee Lauder made in China?
No. Estee Lauder products are not made in China. They don't have manufacturing facilities in Chinese provinces. As per our sources and research, Estee products are manufactured in a domain-specific way.
Some of their ranges come from their Canada unit, some are from the UK, Belgium, and Switzerland units. They also have a manufacturing facility in the US.
Is Estee Lauder vegan?
Estee Lauder does not make any comment about being vegan. Some of their product ingredients are animal-derived. We call a product vegan when it does not have any animal-sourced ingredients. Accordingly, Estee Lauder fails. Can't tag it as a vegan brand.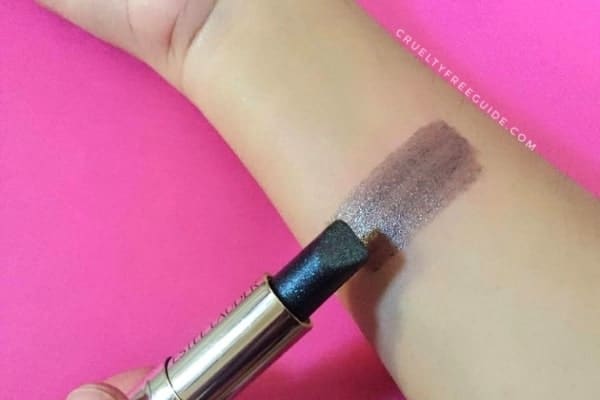 Do I recommend Estee Lauder?
Nope! Can't recommend Estee Lauder to you. It is neither cruelty-free nor vegan. This brand markets its product ranges in mainland China. They have offline as well as operational online stores there. This is possible only when Estee agrees to test their products on animals. It is done to keep up with the cosmetic marketing policy of China.
Another thing is, Estee Lauder products are not even vegan. You can get great substitutes for the majority of Estee products. Many of them are 100% cruelty-free and vegan. All in all, Estee Lauder's boutique products couldn't impress us with their inhuman animal testing practices.
Beauty Brands to Avoid
These brands are not cruelty-free like Estee Lauder. Try to avoid them
Cruelty-free Dupes
Here are some cruelty-free alternatives to Estee.
Advanced Night Repair Serum
The Ordinary Buffet Face Serum is hyaluronic acid and peptide-based hydrating face serum. It tackles multiple premature aging issues singlehandedly. It fades pigmentation and plumps up your skin. The Ordinary is cruelty-free and also vegan-friendly. You can substitute Estee's Advanced Night Repair for this.
PS – Estee Lauder now owns a major stake in The Ordinary.
Double Wear Foundation
When it comes to long-wear foundations, Estee's Double Wear is a common favorite. Sadly, it is not as ethical as it seems. Born This Way Foundation is the perfect replacement. A lightweight Too Faced foundation gives a natural base to your makeup with high coverage. The shade range is great too!
Estee Lauder Daywear 72H-Hydration Creme 
Looking for a substitute for Daywear Creme? Pacifica Youth Day & Night Cream could be your bestie! It is a vegan moisturizer for heavy hydration. This age-defying cream is specially designed for dull skin.
Sumptuous Extreme Lash Mascara
Mascara is a must. You can get great cruelty-free mascara from Urban Decay. The Urban Decay Perversion Mascara is a triple-duty mascara. You get volume, length, drama… all in just one product! The jet-black pigment makes your eyes pop. Isn't it great?
Estee Lauder Pure Color Envy Lipstick 
Most of Estee's shades use animal-derived pigments. Ditch this cruelty-hived range for good. You'll get some amazing shade ranges from NYX and Elf Cosmetics. Both the brands come with plenty of dupes of Estee Lauder Pure Color. Do try the Soft Matte Lip Cream, Filler Instinct, Liquid Suede from NYX. I love Nyx for its price and quality.
---
That's all for now. If you have a cruelty-free favorite of Estee, share in the comments below. Back to you! Do your part. Share on Social media.
Estee Lauder, the parent company of many popular brands, is neither cruelty-free nor vegan. Rather in its 75 years of business, it was never cruelty-free. It is available in China and does test on animals in 2022.
Share on Pinterest!