Estee Lauder is not cruelty-free. It means that Estee Lauder, its suppliers and/or third-party test on animals. Beauty brands that test on animals, like Estee Lauder, sell in countries where testing is required by law.
Cruelty-Free Analysis
| | |
| --- | --- |
| Testing by Brand? | Funds testing |
| Ingredient Testing? | Possible |
| Finished Product Testing? | Yes |
| Sells in China? | Yes |
| Made in China? | No |
Overview
| | |
| --- | --- |
| Cruelty-Free | No |
| Vegan | No |
| Clean Beauty | No, contains harsh ingredients |
Estee Lauder is a brand of elegance for many. Consumers love and cherish their Estee products. The parent company to many beauty brands, Estee claims to be cruelty-free. So let's uncover today – Does Estee Lauder test on animals or not.
Is Estee Lauder Cruelty-Free or Vegan?
What's the truth and what's not? Today we will see through the veil of Estee Lauder.
Does Estee Lauder Test on Animals?
Estee Lauder does test on animals. It is not a cruelty-free brand. It is not approved by any of the cruelty-free certification organizations. Also, it sells in China.
Estee Lauder's cruelty-free policy has some glitches too. As a result, Estee stays out of my cruelty-free brands list!
Estee Lauder Animal Testing
We do not test our products or ingredients on animals, or ask others to test on our behalf, except where required by law. There are, however, still some countries that believe they need to conduct or require animal testing in order to validate the safety of cosmetic ingredients or products.
The official animal testing statement is full of ambiguities. At one point it mentions running volunteer-based testing only. Then 'exceptions' keep arising for some countries.
Estee promotes itself as the very first brand supporting animal-free product testing. Sadly, it is just a half-baked theory. It does engage in banning campaigns of animal cruelty from time to time.
However, Estee products are sold in Chinese markets. Estee Lauder allows testing to gain market share in China.
Cruelty-Free Timeline
Initially – Estee Lauder was never cruelty-free. Although it promotes cruelty-free campaigns, it never really came clean with its testing practices. It doesn't run cruelty tests in its own laboratories.
Additionally, it does not directly pay third-party labs to run animal tests. So what is up? This brand supports cruelty indirectly by funding mandatory animal testing required by Chinese law.
2023 – Old habits die hard? Estee products are still tested on animals.
Does Estee Lauder sell in China?
Yes, Estee Lauder sells in Mainland China. It has been selling in China since 1993. China accounts for 30 percent sale of Estee in Asia Pacific. It is a popular beauty brand there among the masses. Consumers love Estee Lauder products and crave for more.
Here is Estee bragging about the same.
In 1993, the Estée Lauder and Clinique brands were launched in Mainland China, with the first counters set up in Shanghai. In 2002, we opened our China affiliate office. Today we are a leader in Mainland China's prestige beauty industry, with a physical retail presence in more than 141 cities…
Here is something interesting you must know as an awakened consumer.
Did you Know?

Estee Lauder launched a specific brand known as Osiao just for China in 2012. It really wanted all that stack. (Source – CNBC)
Is Estee Lauder made in China?
Estee Lauder products are not made in China. Estee does not manufactures in China. As per our sources and research, Estee products are manufactured in a domain-specific way.
Is Estee Lauder Vegan?
Estee Lauder is not vegan. It does not make any claims about being vegan. Estees products contain animal-derived ingredients. Example of non-vegan ingredients are carmine, silk, lanolin, honey, etc.
We call a product vegan when it does not have any animal-sourced ingredients. Accordingly, Estee Lauder fails. Can't tag it as a vegan brand.
Wondering which Estee products are vegan? Use our Product and Ingredient Checker Tool to know questions such as is Estee Lauder Double Wear vegan?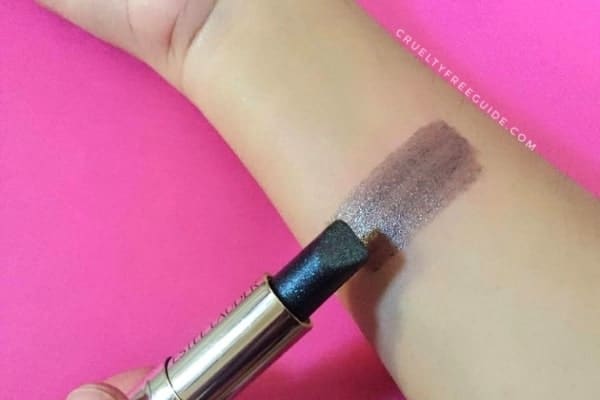 Do I Recommend Estee Lauder?
I can't recommend Estee Lauder. It is neither cruelty-free nor vegan. This brand markets its product ranges in mainland China. It has offline and online stores there.
Another thing is, Estee Lauder products are not vegan. You can get great substitutes for the majority of Estee products. Many of them are 100% cruelty-free and vegan. All in all, Estee Lauder gets a no.
Conclusion
Estee, the owner company of many popular brands, is neither cruelty-free nor vegan. Estee Lauder is not cruelty-free because it sells in Mainland China where testing is mandatory by law in 2023. Its products contain animal ingredients. So it is not a vegan brand either.
---
That's all for now. If you have a cruelty-free favorite of Estee, share in the comments below. Back to you! Do your part. Share on Social media.
Share on Pinterest!