TRESemme doesn't test on animals in any way. It is cruelty free. But is it vegan-friendly? Does it contain anumal derived by-products such as honey, milk, etc? TRESemme offers some vegan products but isn't a 100% vegan friendly brand.
Is TRESemme Cruelty Free & Vegan?
How would it be if you could completely skip those pricy salon hair experiences at the convenience of your own home? Enters TRESemme! They got you covered. They have taken the vow to provide the ultimate smooth and lively feel to your precious crown glory.
Studies have shown that girls get less confident when they are going through a bad hair day. Tresemme is definitely here to inject a breath of freshness into your daily hair looks. We have seen this Unilever-owned hair care brand in departmental stores for years.
Our cruelty-free self couldn't settle on these cute black bottles of shampoo. Recently, there has been a lot of commotion about Tresemme's declaration of turning cruelty-free. Did you hear that too? Has Tresemme really become cruelty free? Is it safe to use now without harming innocent animals? Get 101 of Tresemme's true story here in this article!
TRESemme – Past & Present
1948 – TRESemme is the brainchild of Edna L. Emme. This US-based hair care specialist named her hair care brand twisting her own name in an artistic way. Founded in 1948, Tresemme's initial aim was to create evolutionary salon hair products that would suit everyone's hair.
Later, to users' demand, the brand started to appear on the shelves of pharmacies and departmental stores.
Currently – Tresemme now sells in European countries, South Asia and the Indian subcontinent, Australia, and also in South Africa. It is the official hairstyle partner of New York Fashion week for 10 years now. It also participates in 26+ fashion parades organized globally.
2021 – TRESemme turns cruelty-free route.
TRESemme Animal Testing
Generally, brands dedicate a separate section on their official website that states their policies on animal testing. Some brands prefer the 'frequently asked question' section of the website for such information.
Strangely, Tresemme's US webpage does not mention anything about their cruelty free status but I found their detailed animal testing policy on the UK website. Here's what Tresemme has to say about their cruelty testing status.
Does TRESemmé test on animals?

TRESemmé is committed to eliminating animal testing across the business. Since the 1980s, TRESemmé has remained at the forefront of research into non-animal approaches to assess product safety and advocates effective, science-based regulation on alternatives to animal testing that ensure consumer safety and facilitate innovation.

TRESemmé scientists play a leading role internationally, working with key academic, government and NGO scientists to lead the development and application of non-animal tested approaches for assessing consumer safety. Where we are legally obliged to commission animal studies, we ensure a minimal number of animals are used.

No animal testing is carried out in our own laboratories. In countries where local authorities test our products on animals, we are working with government scientists to help implement non animal-based methods.
From the official statement, it is clear that Tresemme passively supports animal-testing based procedures in countries where it is a mandate rather than an option. Then why is everyone going gaga over Tresemme's being cruelty free?
Well, it might be a technical issue from Tresemme's backend or a pure case of negligence. This statement is actually from Tresemme's old testing policy when Tresemme used to support cruelty to sell their products in China.
Tresemme's new cruelty-free policy hasn't been updated yet on its website. That's why it's displaying the old one which is obsolete right now. I hope Tresemme acts on it soon and share its current cruelty-free policy. (Once that happens, it'll reflect here too.)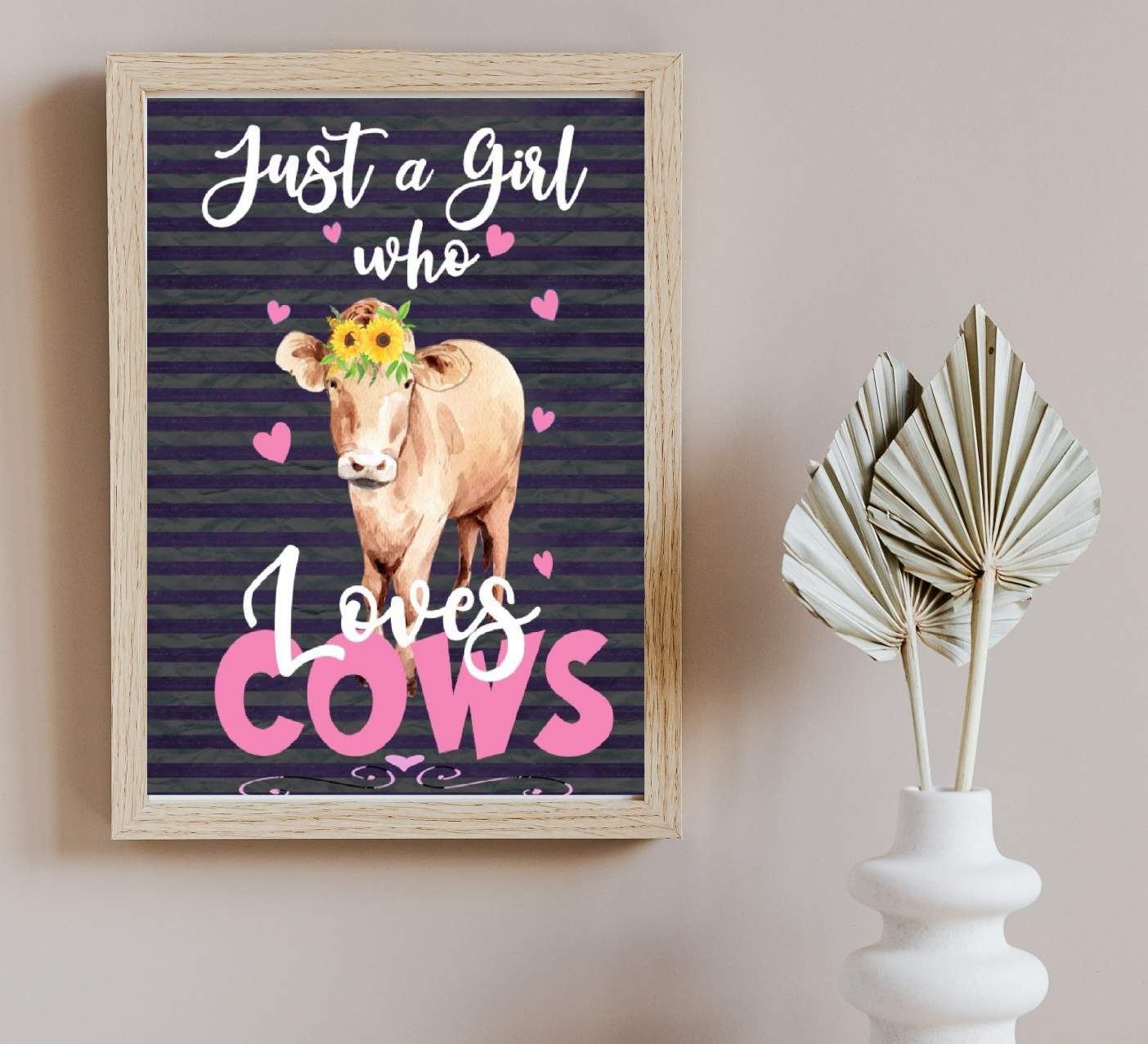 Cruelty Free Timeline
1948 – Since its foundation in 1948, Tresemme has changed hands quite a few times.
1968 – Emme is the founder-owner of Tresemme. She sold it to Alberto-Culver in 1968. At that time, the cosmetic testing policies of the US were comparatively less strict. Brands could test on animals for checking the efficacy or side effects of ingredients. There is not much information about Tresemme's earlier cruelty policies when it was owned by Emme or Alberto-Culver.
2010 – In 2010, it was again bought over by the famous consumer supplier brand Unilever. However, after Tresemme's 2010 merger with Unilever, it took the 'testing on animals when required by law' policy of the parent brand. Tresemme used to market their products in China as well.
2021 – Recently, in mid-2021, Tresemme declared it has become cruelty-free and their products are not tested on animals anywhere in the globe. They have withdrawn from mainland China so mandatory animal testing won't be done from now on.
Tresemme has also gained PETA's support by joining hands with them in banning cruelty tests.
2022 – According to the sources, from January 2022, all of Tresemme's products will bear the Beauty Without Bunnies logo from PETA.
Is TRESemme Cruelty Free?
Yes! Tresemme has finally announced the good news! It's now a cruelty-free brand in 2022. As per Tresemme, they have put a full stop to animal testing.
Neither their own manufacturing facilities nor their suppliers & distributors test any of the finished products or ingredients on animals. Tresemme has also withdrawn itself from the direct selling market of China.
Naturally, they won't have to allow their products to go through animal tests anymore. Another awesome fact is, Tresemme is now a part of PETA's famous Beauty Without Bunnies list. You can surely go and buy Tresemme as you please!
Ingredient Testing – No
Finished Product Testing – No
Is testing done by Manufacturing Units – No
Testing is done by Suppliers & Distributors – No
Is TRESemme made in China?
Not that I know of! As per the latest information available to us, Tresemme has severed its ties with China. They are not running any manufacturing facility in China.
Tresemme likes to be domain-specific when it comes to its products. Their US range products are made in the US. Similarly, their South African facility makes their SA range products.
For your information, Tresemme also has manufacturing facilities in many countries in the Asia-Pacific region. I am definite, they make their India range products in India itself. Some of their European range comes from their manufacturing unit in Poland. It also has an entire range of products for Australia coming under the tag "made in Australia".
Is TRESemme Sold in China?
The answer is Yes and No! Why? Well, as of now, we all know, Tresemme is not selling its products in China; they have completely withdrawn from the regions where animal testing is mandatory for cosmetic products coming from outside of the country. So, you won't find Tresemme is China's direct selling market. It includes shops, beauty or grocery stores, etc.
However, if you live in China and are looking for Tresemme products, you can buy them in other ways. You'll have to place online orders through shopping websites and they'll dispatch your products from overseas. When you are a Chinese individual making online purchases of cosmetic products made in other countries by your own will, the country's governance doesn't run animal-based safety tests on it. The animal test is a must for products available on the mass market.
Is TRESemme Vegan?
No. On one of their product information page, Tresemme mentioned itself as being a non-vegan brand. According to them, some of their products do contain ingredients derived from animals.
You must have come across their silk protein, milk, or honey-based hair care products many times in your weekly trips to the grocery stores. Haven't you? One of Tresemme's famous shampoo & conditioner ranges comes with keratin which is again an animal-derived product. Their products also have collagen and elastin proteins in them. These two are non-vegan as well.
We name some product as vegan if it contains no animal ingredient. Sadly, their ranges are not entirely organic or vegan sourced. So, vegan hair care buyers will have to steer clear of Tresemme for the time being.
Who owns TRESemme

?
Unilever owns Tresemme. It is not cruelty-free company. It also owns brands like Dove and Vaseline which ain't cruelty free either.
Brands to Avoid
These brands are not cruelty-free and still participate in animal testing.
Do I Recommend TRESemme?
Yes! Why not? We definitely recommend brands like Tresemme who have shown the guts to withdraw from the lucrative Chinese market conquering the lust for better sales rates.
Although the parent brand of Tresemme, Unilever is still a cruelty-supported brand, Tresemme has gained the Beauty Without Bunnies logo from PETA by ending the era of animal testing on their products. Right now, Tresemme is working with PETA to ban all kinds of animal testing performed all over the world.
There's no denying that Tresemme's shampoos, conditioners, and hair products are easy on your pocket and you can get them practically anywhere on the globe. Though pocket-friendly, Tresemme products are nowhere near cheap in quality. Their quality can surpass many professional-grade brands with flying colors!
I have already got bored of buying the same old hair washes and curl creams. Having Tresemme in the options is definitely a welcome change! A great addition to the list of cruelty-free shampoo!
5 Highly Recommended Products!
1. Thermal Creations Heat Spray
Have course, rough hair that takes forever to air dry? Make friends with this revolutionary Blow Dry Accelerator. It will drastically cut back the minutes you waste every single time you blow-dry your hair. Just spray it in your semi-dry hair and start blow-drying. Your hair will stay protected from the nasty kind of heat damage. The tresses will look lustrous and feel smooth. And, yeah, the salon-sleek effects will stay through the day, promise!
2. Tres Two Extra Hold Mousse
I know the pains you have to go through to keep your frizzy mane in place! Fear not, Tres Two Extra Hold Mousse is here for you. This is basically a heavy hold mousse but the best part is, it does not make your hair look stiff. Do any hairstyle and this one will keep all your frizzy baby hair in place.
Have a rough over-grown layer? Hairstyles won't sit over it? Tresemme's ultra-hold mousse will keep your hairstyle fresh always. Your lovely mane will look naturally curly or straight or just anything you want with your hair-do. Hair-dream!
3. Micellar Sulfate-Free Shampoo & Conditioner
Tresemme's Pro Pure range is the most happening hair care choice from the drugstore. The hair washes and conditioners from this range are 100% free from major questionable chemicals including parabens, silicones, and sulfates.
Micellar Moisture collection is the best one from the entire Pro pure range. Those who find their hair severely heat damaged, dry dull, and hay-like will reap the most from this range. I love that the formula is super gentle. It won't harm your hair in the long run. The deep moisturizing properties will protect & smoothen damaged hair ends.
4. Flawless Curls Combing Hair Gel
This Hair Cream has Coconut Oil. It is 'the one' drugstore hair solution that should be there in each and every curly girl collection! This coconut, argan oil, and avocado-based leave-in formula help to define your curls. It will lock in the moisture into your precious curls and make them hold the natural shapes throughout the day. The hair won't look messy or unkempt with this babe in your stash!
5. Pro Pure Clean Sulfate-Free Dry Shampoo
Hair wash is not an everyday affair as it can make your luscious locks dry and lifeless. Sadly, most of us do go through bad hair days in between two washes. Clean Sulfate-Free Dry Shampoo is yet another jewel from the Pro Pure range. This one is made up of Tapioca starch, one of the best natural solutions for tackling scalp sebum. It is free of paraben, sulfate & colorant formula.
Which is your favorite TRESemme product? Share in the comments below.
Also, share the good news of TRESemme finally being cruelty-free on social media & with your friends & family.
TRESemme, owned by Unilever, is now a certified cruelty free brand. Earlier, it was not cruelty free. Came 2021, TRESemme became cruelty free. It doesn't test its finished products and ingredients on animals. No third-party testing is done either.