*may contain affiliate link(s)
Sol de Janeiro is a cruelty-free brand. It doesn't test its ingredients or finished products on animals. There is no third-party or supplier testing either. But it is not 100% vegan. You can find all the vegan products list down below.
Brand's Overview:
| | |
| --- | --- |
| Testing of Finished Products? | No |
| Ingredient or raw materials testing? | No |
| Testing by the brand itself? | No |
| Third-party lab or supplier testing? | No |
| Made in China? | No |
| Sold in China? | No |
What we like about Sol de Janeireo?
Divine smell that uplifts the mood and lingers well on.
Packaging is aesthetically pleasing.
Ethical, clean, sustainable, and environment-friendly brand
A women founded brand that took the beauty industry by storm in a short duration
What we don't like?
Wish it was more pocket friendly.
Is Sol de Janeiro Vegan, Clean & Cruelty Free?
The popping packaging of Sol make me relive the fun-filled beach holidays. I am sure it does the same for you too! No wonder why the bright yellow tubs of Brazilian Bum Bum Cream fly off the shelves of Sephora in a jiffy. Let's check out Sol de Janeiro's cruelty-free status, vegan policy, sustainability measures, and more in 2023.
Widely known for the Amazonian Rainforest-inspired ingredients, Sol de Janeiro is actually a US-based brand. Didn't know that? Yes, Sol is not a Brazilian brand, contrary to its name!
Sol de Janeiro – A Brief History
2015 – Sol de Janeiro is a relatively new kid in the beauty market. In 2015, two beauty enthusiasts Marc Capra and Heela Yang founded this beauty brand in New York.
The founders credit the joyful celebration and positive aesthetic Brazilian vibes as the inspiration behind the brand. I personally adore the packaging and am pretty sure you do too. It turns out to be well thought of by the creators.
2021 – The brand got acquired by L'Occitane corporation for USD $450 million in November 2021 but the popularity and policies remain the same as before.
Currently – The brand sells skin and body care products with exclusive Amazonian rainforest-inspired ingredients.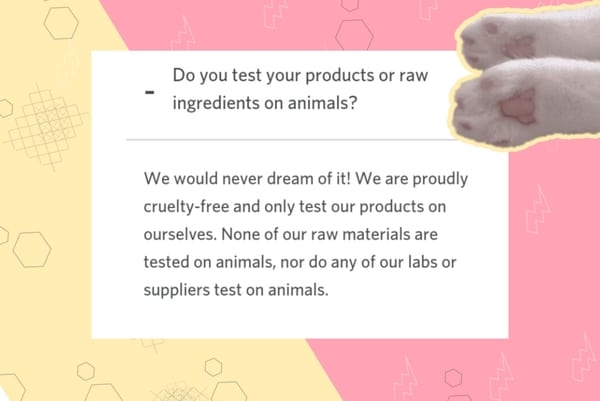 What does the brand say about its cruelty-free status?
Answering the user queries regarding animal testing of the products, Sol de Janeiro says,
"We would never dream of it! We are proudly cruelty-free and only test our products on ourselves. None of our raw materials are tested on animals, nor do any of our labs or suppliers test on animals."
It is quite clear that Sol de Janeiro does not test its ingredients or finished products on animals. They use voluntary human testers for this. They also choose suppliers wisely so that the ingredients are free from cruelty in any way.
Cruelty Free Timeline
2015 – As per our information, Sol de Janeiro has been actively supporting animal rights by making cruelty-free products since its beginning. The brand has also acquired PETA's cruelty-free certification but the exact date is unknown to us.
2021 – In 2021, Sol got its majority stakes sold to L'Occitane, a non-cruelty-free personal care company. However, their cruelty-free policy remained unchanged.
Currently – So in 2023, it is a cruelty-free brand owned by a non-cruelty-free parent company, L'Occitane.
Is Sol de Janeiro cruelty free?
Yes, Sol de Janeiro is verified cruelty-free. A brand or product is cruelty free if it does not get tested on animals during formulation or marketing. Thankfully, Sol de Janeiro checks all the boxes. I can gladly say Sol de Janeiro is cruelty free.
Not only me, PETA too tags Sol as a brand without cruelty. Sol de Janeiro is, in fact, a business friend of PETA flaunting their famous Beauty Without Bunnies logo.
Is Sol de Janeiro vegan?
No, not all Sol de Janeiro products are vegan but most are. As of now, they haven't found a suitable substitute for the rich natural beeswax so their Brazilian Cupuacu Lip Butter range is still in the non-vegan parade. Apart from those all other Sol de Janeiro products are vegan in 2023. Wondering whether Bum Bum cream is vegan or not? Don't worry, it is absolutely vegan and cruelty free.
Here's what Sol de Janeiro has to say about its vegan policy;
"All of our products are vegan, except Brazilian Kiss Cupuaçu Lip Butters as they contain beeswax."
Pro Tip – Sol de Janeiro puts a vegan tag to their products. Do check it out before buying any product from their online or offline store.
Is Sol de Janeiro ethical?
We categorize personal care products as unethical if they contain ingredients acquired from either shady sources or through inhuman practices. Mica is a common ingredient in many skincare and cosmetic. Mica mining involves child labor on a huge scale. Sol de Janeiro makes sure that all the mica they use comes from child-labor-free ethical sources.
Regarding this Sol de Janeiro says,
"We use all-natural mica in our products, and Sol de Janeiro works within the framework of the Ethical Trade Initiative to ensure our mica is responsibly sourced. All our partners share our commitment to the spirit and principles of the code, and our supply chain is regularly audited to ensure that we maintain the highest ethical standards."
Sol de Janeiro is also a coral reef-safe brand. That means, their sunscreens and other swim-friendly products do not contain any ingredient that has been related to the safety concerns for the coral reefs. Sol supports sustainable beauty practices by making its packaging recyclable.
Is Bum Bum Cream tested on animals?
No, the consumers' favorite Bum Bum cream is not tested in animals. It is both vegan and cruelty-free.
Widely famous in Brazil as the "Boom Boom" cream, Sol de Janeiro's Brazilian Bum Bum Cream is a moisturizer with no cruelty, paraben, or gluten. This baby is the proud winner of the Glamour Beauty 2020 and Allure Readers' Choice 2020 awards. The cream makes your skin bikini-ready with ingredients like Acai oil, Cupuacu butter, and Brazil nut.
Since we are talking about Bum Bum, I must mention it smells divine. If you're someone obsessed with smelling awesome or wanting to leave a lasting impression, this is a hand-down must-try.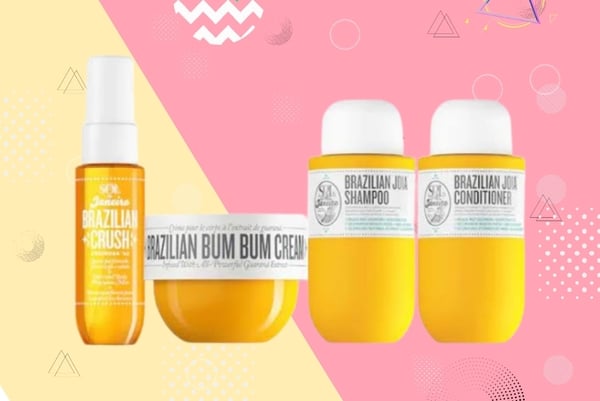 Is Sol de Janeiro Clean?
We consider a product to be clean if it does not contain hazardous chemicals like asbestos, formaldehyde and more. These chemicals are used to increase shelf life and improve the spreadability and texture of the products. They are shady because their long-term reactions are either damaging or unknown till now.
Sol de Janeiro creams and fragrances like My Sol Stick 50 and Brazilian Crush Mist are free from such chemicals. So, I consider it to be a clean brand. Also this brand tries to eliminate the damaging effects of one-time plastics usage and other items that pollute the environment. The recycling policy is also an interesting sustainable practice by Sol de Janeiro.
Is Sol de Janeiro made in China?
No, Sol de Janeiro is not made in China as it does not has any manufacturing facility there. So its products are not manufactured in mainland China.
Where is Sol de Janeiro made?
According to its official webpage, Sol de Janeiro makes its products in the USA. Though a majority of their product ingredients are native to Brazil, they buy ingredients from suppliers all over the world.
Who owns Sol de Janeiro?
In November 2021, 83% percent of Sol de Janeiro's stakes were bought over by L'Occitane. The parent company of Sol de Janeiro is L'Occitane group. It is a cruelty-supported company, accused of its shady testing policies in the past.
Is Sol de Janeiro sold in China?
No, Sol de Janeiro is not sold in China. It does not do direct marketing of its products in China. You won't see Sol de Janeiro products in the shops and malls in Chinese provinces. The only way of getting these products is through international shopping websites that deliver in China. However, this method does not come under the mandatory animal testing policy.
What does Brazilian Bum Bum Cream smell like?
It smells pleasant and the fragrance lasts long. If you are someone who likes to smell amazing, you would love Sol de Janeiro products. Absorbs quickly and feels smooth. The product has the lingering scent of salted caramel and pistachio.
Is Sol de Janeiro sold at Ulta?
It is not available at Ulta. But you can find Sol de Janeiro products easily at Sephora.
Do I recommend Sol de Janeiro?
Yes. I definitely do! Sol de Janeiro does not do animal testing on their products at any step of manufacture or marketing. They do not sell their products in countries where animal testing is a mandate.
Apart from the beeswax-enriched lip butter range, all other products from Sol are 100% vegan. Sol products are ethical, clean, recycle-friendly, and environment safe. Also, their official page is quite clear and to the point regarding their ingredient sourcing, production, and practices.
Where to look for Sol De Janeiro?
Sol de Janeiro has an active website where you can check out the products. You will also get Sol de Janeiro on popular online platforms like Dermstore, Sephora, Cult Beauty, and Selfridges.
Vegan Products List
For all the vegans out there, here is a list of all Sol de Janeiro vegan products. I'll keep it updated. The brand labels its vegan products, so do look out for that while purchasing. Here is the list:
Body Care
Brazilian Bum Bum Cream
Beija Flor Elasti
Bom Dia Bright Cream
Bum Bum Body Scrub
Rio Aluminum-Free Deodorant
4 Play Moisturizing Shower Gel
Brazilian Touch Hand Cream
Coco Cream
Coco Cabana Cleanser
Brazilian Body Lotion
GlowMotions Body Oil
Samba Foot Care
Hair Care
Joia Shampoo
Joia Conditioner
Triple Butter Repair
Brazilian Glossy Hair Oil
Joia Dry Shampoo
Fragrances
Brazilian Crush Cheirosa 62 Perfume
Crush Cheirosa 40 Mist
Cheirosa 39 Perfume
Crush Cheirosa 71
Sol de Janeiro x ANITTA Perfume Mist
SOL Cheirosa '62
FAQ:
Is Sol de Janeiro sulfate-free?
Sol products such as shampoo and hair masks are sulfate-free. I recommend you check the ingredients beforehand. The product contains water-soluble silicone that the brand claims to be different that usual silicone.
Is Sol de Janeiro paraben-free?
Sol de Janeiro is parabens, phthalates, and sulfate free. (It must be noted that not all parabens are harmful). They are also free of other harsh ingredients such as petrolatum, mineral oil, and microplastics, among others.
Is Sol de Janeiro gluten-free?
Sol claims the products are gluten-free but made at the same place as non-gluten-free products. So a heads-up that traces may be there.
Is Sol de Janeiro sustainable?
Sol de Janeiro is a sustainable brand. It is transparent about its policies. Sol considers recycling, corals, and child labor. It is safe to say that it is an environment-friendly, sustainable, ethical, and clean brand.