*may contain affiliate link(s)
Sol de Janeiro is cruelty-free. It doesn't test its ingredients or finished products on animals. There is no third-party or supplier testing either. It doesn't sell in countries with mandatory testing laws such as China. However, not 100% vegan, Sol de Janeiro is vegan-friendly.
Brand's Overview
| | |
| --- | --- |
| Testing of Finished Products? | No |
| Ingredient or raw materials testing? | No |
| Testing by the brand itself? | No |
| Third-party lab or supplier testing? | No |
| Made in China? | No |
| Sold in China? | No |
Contrary to its name, Sol de Janeiro is a US-based brand. Let's check out Sol's animal testing and vegan policy in 2023. So, is Sol de Jameiro cruelty-free or vegan?
Does Sol de Janeiro test on Animals? (Vegan Product List)
Sol de Janeiro Animal Testing
Answering the user queries regarding animal testing , brand says,
"We would never dream of it! We are proudly cruelty-free and only test our products on ourselves. None of our raw materials are tested on animals, nor do any of our labs or suppliers test on animals."
It is quite clear that Sol de Janeiro does not test its ingredients or finished products on animals. Instead, it uses voluntary human testers.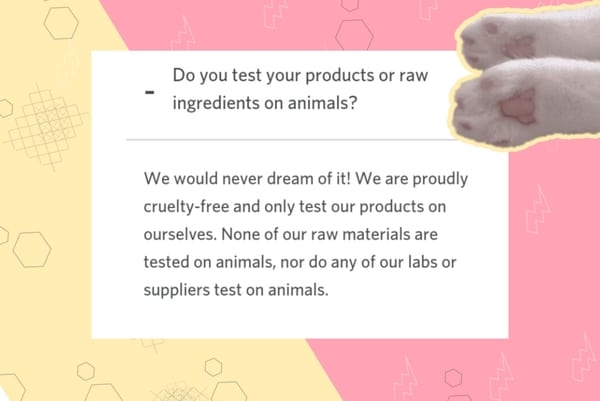 Cruelty-Free Timeline
2015 – Sol de Janeiro has been actively supporting animal rights since its beginning. The brand acquired PETA's cruelty-free certification too.
2021 – L'Occitane, a non-cruelty-free personal care company, acquired majority stakes. However, Sol's cruelty-free policy remained unchanged.
Currently – So in 2023, it is a cruelty-free brand owned by a non-cruelty-free parent company, L'Occitane.
Is Sol de Janeiro cruelty-free?
Yes, Sol de Janeiro has confirmed that it is cruelty-free. We consider a brand to be cruelty free if it does not get tested on animals during formulation or marketing.
Sol de Janeiro is approved by PETA for its Beauty Without Bunnies program.
Is Sol de Janeiro sold in China?
No, Sol de Janeiro is not sold in China. It does not do direct marketing of its products in China. You won't see Sol de Janeiro products in the shops and malls in Chinese provinces.
Is Sol de Janeiro Vegan?
Sol de Janeiro is not entirely vegan but it is majorly vean-friendly. Here's what Sol de Janeiro has to say about its vegan policy;
"All of our products are vegan, except Brazilian Kiss Cupuaçu Lip Butters as they contain beeswax."
Tip – Sol de Janeiro tags its vegan products.
Sol de Janeiro Vegan Products List
For all the vegans out there, here is a list of all Sol de Janeiro vegan products. I'll keep it updated. The brand labels its vegan products, so do look out for that while purchasing.
Body Care
Brazilian Bum Bum Cream
Beija Flor Elasti
Bom Dia Bright Cream
Bum Bum Body Scrub
Rio Aluminum-Free Deodorant
4 Play Moisturizing Shower Gel
Brazilian Touch Hand Cream
Coco Cream
Coco Cabana Cleanser
Brazilian Body Lotion
GlowMotions Body Oil
Samba Foot Care
Hair Care
Joia Shampoo
Joia Conditioner
Triple Butter Repair
Brazilian Glossy Hair Oil
Joia Dry Shampoo
Fragrance
Brazilian Crush Cheirosa 62 Perfume
Crush Cheirosa 40 Mist
Cheirosa 39 Perfume
Crush Cheirosa 71
Sol de Janeiro x ANITTA Perfume Mist
SOL Cheirosa '62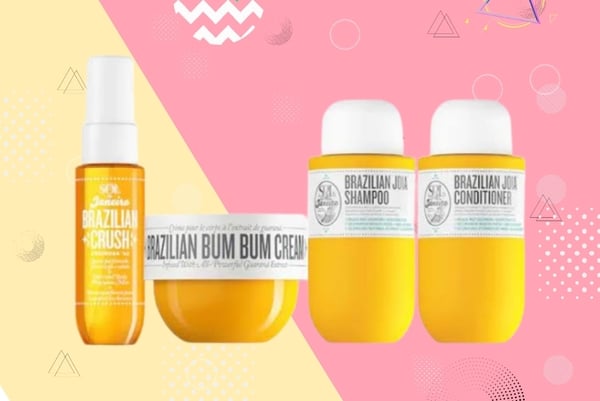 Do I recommend Sol de Janeiro?
Yes. I definitely do! Sol de Janeiro does not do animal testing on its products. It does not sell its products in countries where animal testing is a mandate.
Apart from the beeswax-enriched lip butter range, all other products from Sol are 100% vegan.
FAQ
Is Bum Bum Cream vegan?
Bum Bum cream is both vegan and cruelty-free. It is also free of parabens and gluten.
Is Sol de Janeiro coming to Ulta?
Sol de Janeiro is coming to Ulta if rumors are to be believed. However, neither the brand nor Ulta has made any official statement. As much as you want it to be true, nothing is official yet. Still our hopes are high.
Is Sol de Janeiro Clean?
Sol de Janeiro is clean as it is free of many harsh ingredients such as parabens, triclosan, formaldehyde, phthalates, SLS and sulfate. Its products don't contain questionable ingredients like petrolatum, mineral oil, and microplastics.