Last Updated on 06/02/2023
Glossier has confirmed that it is cruelty-free in 2023. Its finished products and ingredients are not tested on animals by the brand, via supplier and third-party. Glossier does not sell wherever testing is required by law. It is also Leaping Bunny-approved.
Glossier is all about aesthetically pleasing and cute packaging! Also, sustainable and clean products. You love Glossier. I love it too! But, is Glossier cruelty-free or vegan?
Is Glossier Cruelty-Free & Vegan?
Glossier Animal Testing
Are Glossier products cruelty free?

We're committed to being cruelty free: this means we do not test on animals at any stage of product development, and we will only work with vendors who uphold the same standards
Glossier has taken rigid policies to ensure its cruelty-free status. No Glossier product or ingredient is tested on animals. The suppliers and any third-party do not test products on animals.
Cruelty-Free Timeline
2014 – From the very beginning, Glossier has been extremely particular about its cruelty-free standards.
2018 – Till the middle of 2018 Glossier roughly followed the cruelty-free standards set up by Leaping Bunny. But it didn't go for the actual certification.
Right now – Glossier is Leaping Bunny-approved.
Does Glossier test on Animals?
No, Glossier does not test on animals. Glossier products are not tested on animals in any step of the manufacturing process. The ingredients are not animal tested by vendors either.
Is Glossier certified by any organization?
Glossier is a Leaping Bunny-certified cruelty-free brand. Leaping Bunny is the strictest cruelty-free certification and is recognized by cruelty-free communities all over the world.
The process involves a detailed audit of the entire manufacturing to detect tresses of animal cruelty. Leaping Bunny also asks the brands to reassure its cruelty-free status each year. Naturally, brands certified by Leaping Bunny are truly cruelty-free.
Does Glossier sell in China?
No. Glossier products are not available in the mainland Chinese market. Answering user queries, Glossier once mentioned it doesn't sell in China or any country where animal testing is required by law.
Does Glossier manufacture in China?
Glossier is a US-based company. In its official declaration, Glossier mentioned that its products are manufactured all over the globe. So, is Glossier made in China? The brand clearly mentions that Glossier products are not made in China.
Is Glossier Vegan?
Glossier is not vegan. However, it offers some vegan products. So Glossier is vegan-friendly.
Glossier launched vegan-friendly range in 2019. You can easily spot the vegan products of Glossier as they are highlighted. The vegan range includes skincare, makeup and fragrance.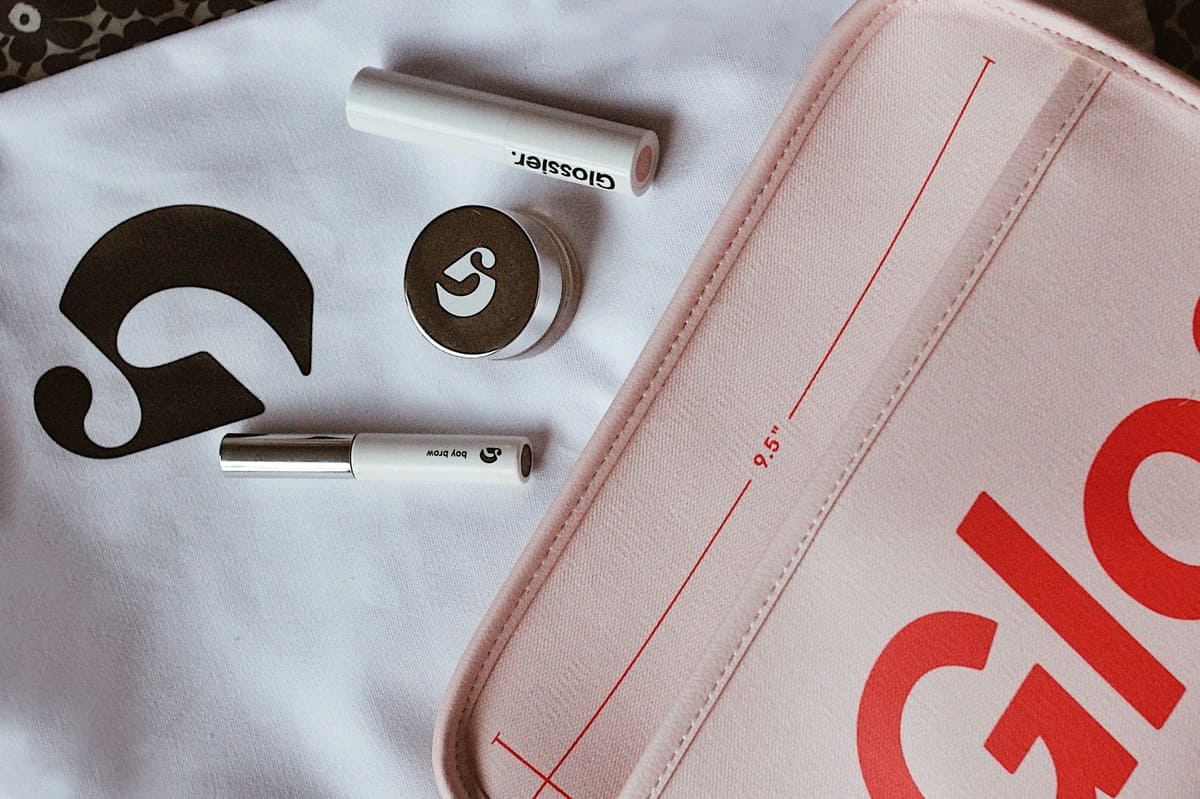 Do I recommend Glossier?
Yes, I do recommend Glossier! It is cruelty-free and vegan-friendly. Glossier is concerned about sustainability too.
I like the packaging and products too! Its packaging is made up of recycled products. Some of its product ingredients are also biodegradable and eco-friendly.
---
That's a wrap! Share your favorite products from this brand in the comments below.
If you want to support, spread awareness regarding cruelty-free by sharing this article!
Share on Pinterest!