*may contain affiliate link(s)
Last Updated on 01/13/2023
Search for a good makeup remover and you will get bombarded with brands that still test on animals. There are plenty of vegan, clean, and cruelty-free makeup remover out on the market. Let's checkout the best oil cleanser and wipes to remove makeup.
Find the makeup remover that suits your need! If you ain't an oil cleanser or wipe person, here is a list of Cruelty Free & Vegan Cleansing Balms and Micellar Water.
Cruelty Free Cleansing Oil & Makeup Remover Wipes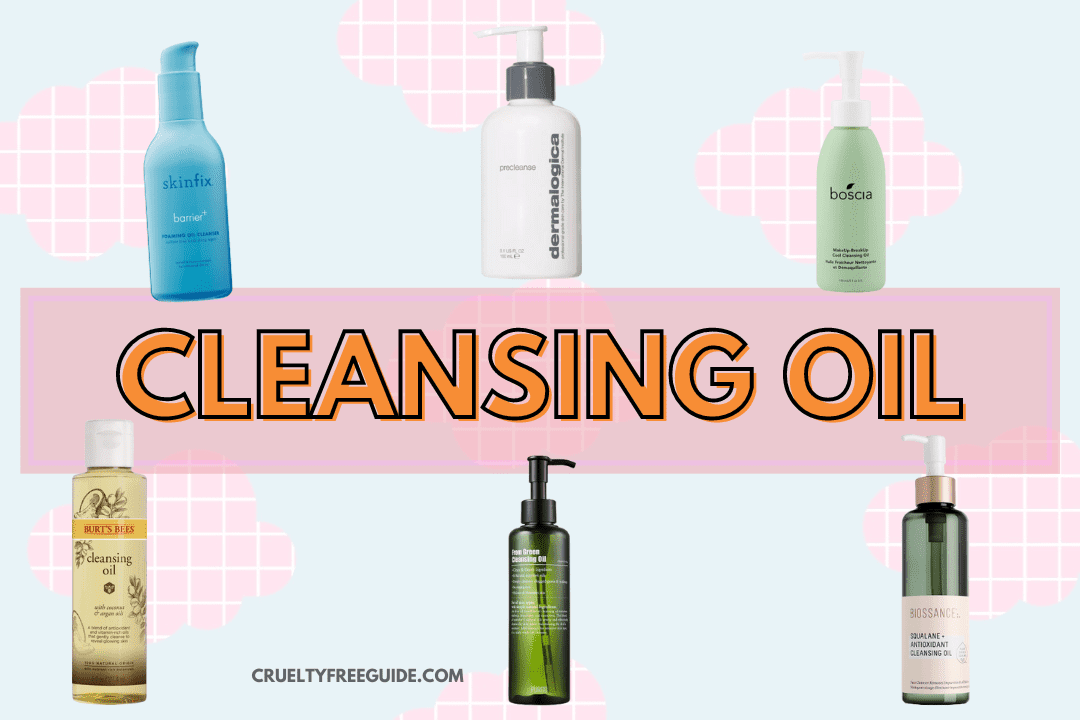 Love shopping from Amazon like yours truly? Then make sure you're signed up for Amazon Prime to avail yourself the amazing deals, special discounts, and free shipping alongside fast delivery. Sign up for a FREE trial here!
Cleansing Oil
Let's get started!
Mario Badescu Cleansing Oil
I like this brand and most of its products. The cleansing oil is no different. It removes makeup and dirt. Removes eye makeup, yes your mascara too! Cleans well and leaves skin soft and nourished, maybe due to the oil. Great for double cleansing. It is more affordable than many other oil cleansers and does a pretty good job. Sensitive skin friendly as it is free of nasty ingredients. It works for people with rosacea.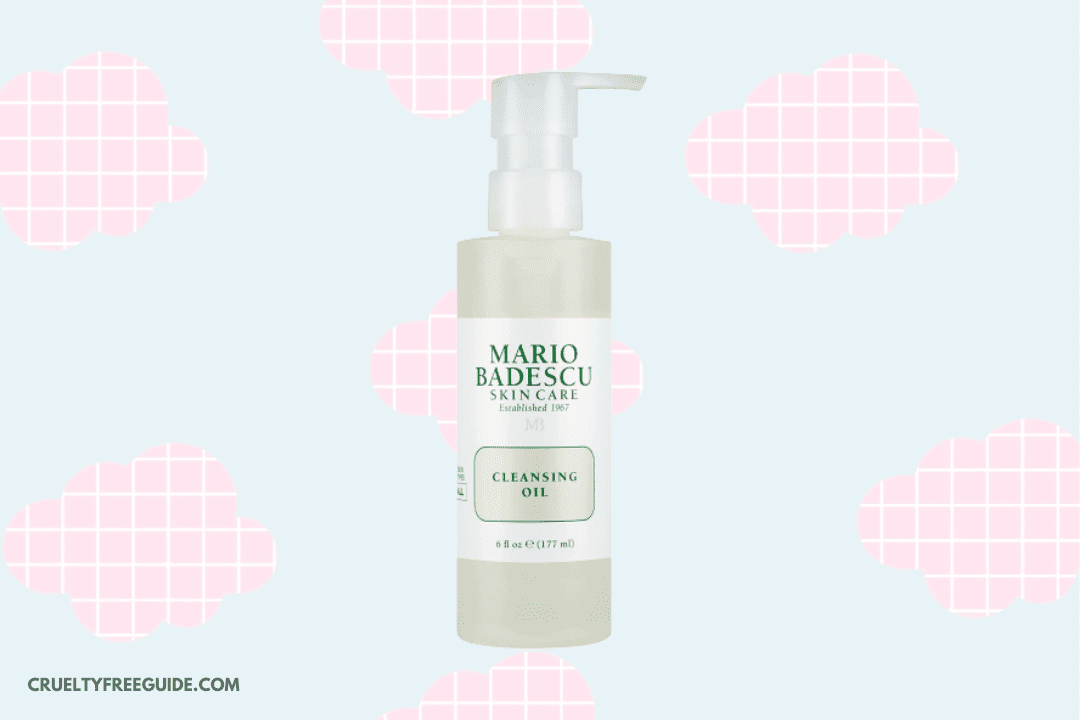 Pros:
Vegan
Affordable
Contains rice bran & jojoba oil
Pump dispenser
Sensitive skin friendly
Free of harsh ingredients
Cons:
Purito Green Cleansing Oil
If you're looking for a mild oil cleanser that is gentle, Purito cleanser is all you need. Sensitive skin friendly. It feels good on the skin and leaves your skin nourished. The pump dispenser makes it easy to use. Melts off makeup, even thick layers well.
There is no fragrance and no irritants. Won't burn or sting you. It has 5 natural oils that make it hydrating. Cleans well and does its job nicely and quickly.
Pros:
Vegan
Moisturizing
Sensitive skin safe
Cons:
Biossance Squalane Cleansing Oil
I like that it is really lightweight and doesn't feel tacky. Glides easily and breaks down makeup, including eyeliner and mascara. Doesn't make skin tight or dry. Also cleans nicely. It is marked EWG safe. Lathers a little and does a nice job. It removes SPF too. Makeup is gone effortlessly with this. Good for lazy days.
Pros:
Clean
Vegan
Recyclable packaging
Fragrance-free
Cons:
Burt's Bees Facial Cleansing Oil
This cleansing oil is great for removing heavy makeup. Works for eye makeup too. Removes mascara easily. It has a nice fragrance and hydrates without being greasy. Comes in recyclable packaging with a pump dispenser. But Amazon has the regular version. Overall, a nice cleanser that works good.
Pros:
Clean ingredients
Works for eye makeup
Sustainable packaging
Cons:
Boscia Cool Cleansing Oil
Boscia oil cleanser is a great waterproof makeup remover that cleanses your skin. It is free of artificial fragrance. However, there is a mild natural fragrance to it that is pleasant. Has good ingredients such as green tea, avocado, rose hip, and olive oil. There are clean ingredients only, so safe for acne-prone and sensitive skin.
It removes every bit of makeup, including eye makeup without any burning! Bonus? It does the job easily! It has a pump bottle that is good to use. After usage, the skin feels soft and looks radiant.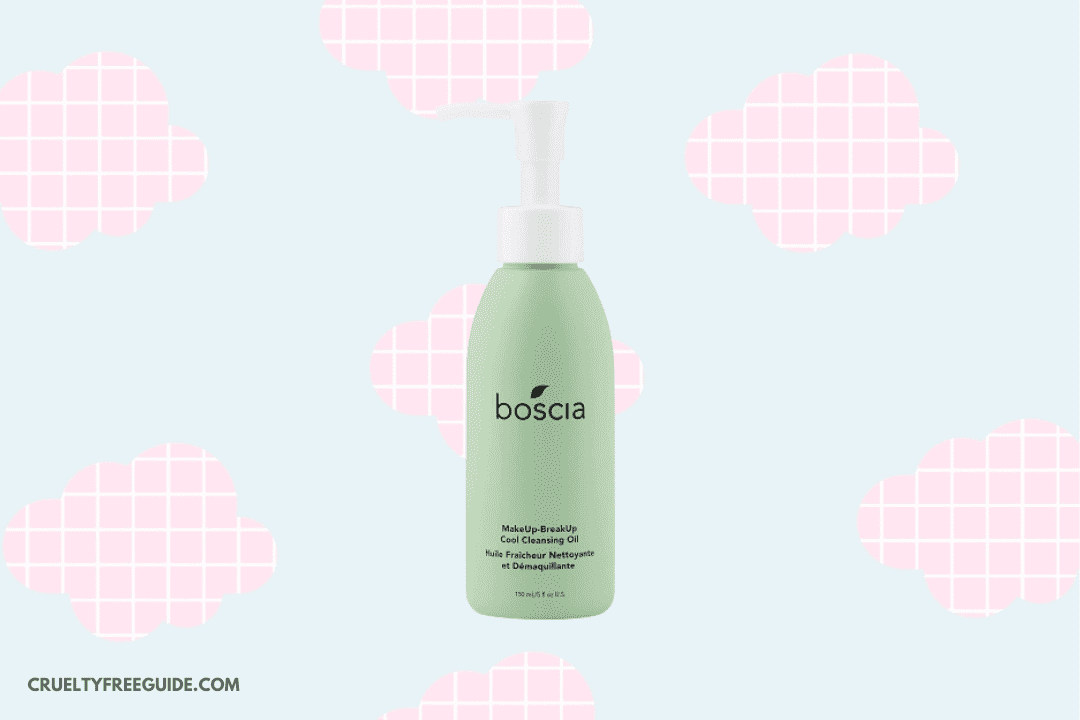 Pros:
Vegan
Clean beauty
Fragrance-free
Removes waterproof eye makeup
Works quickly and effortlessly
Sustainable
Cons:
Skinfix Barrier+ Foaming Oil Cleanser
It is a nice cleanser that is suitable for mature skin. Clean beauty so no nasties – free of fragrance, sulfate, and essential oil. It is worth the price. One pump is good for my whole face for daily makeup and SPF. It lathers a little and cleans nicely.
Removes tubing mascara, foundation, and sunscreen. Won't make your skin feel tight or dry. It removes all of your makeup and leaves your skin feeling plump and hydrating. Good for sensitive and dry skin.
Pros:
Vegan
Clean Beauty
Hydrating
Cons:
Tula Replenishing Oil
A great cleanser for makeup removal. It cleans your face without making it dry. Best for dry skin and sensitive skin as it is fragrance-free. The product is gentle and does a nice job. But the pump wasn't functioning smoothly for me. Also if you wear heavy makeup, it doesn't remove all that jazz in one go. Work is needed there.
Pros:
Clean ingredients
Sensitive and dry skin friendly
Cons:
Pump doesn't function smoothly
Dermalogica Precleanse Cleansing Oil
Go for it if you are looking for an amazing oil cleanser for waterproof makeup. It also gets rid of SPF, dirt, and oil. Non-comedogenic so your pores ain't clogged. Precleanse is safe for blemishes and acne-prone skin. There is a fragrance and it is pleasant. But if you don't like fragrance or if it irritates your skin, then it is not for you. I like the formula and how well it performs. Takes off makeup pretty good.
Pros:
Doesn't clog pores
No parabens
Melts waterproof makeup
Cons:
Makeup Remover Wipes
Facial wipes are rinse-free and one time use only. You can't reuse disposable wipes. Wipes are not eco-friendly and sustainable. So do try to avoid using makeup remover wipes until it is biodegradable or use them only as a last resort.
You can add biodegradable towelettes (like this one; but they ain't makeup remover). Let's do what we can for our planet!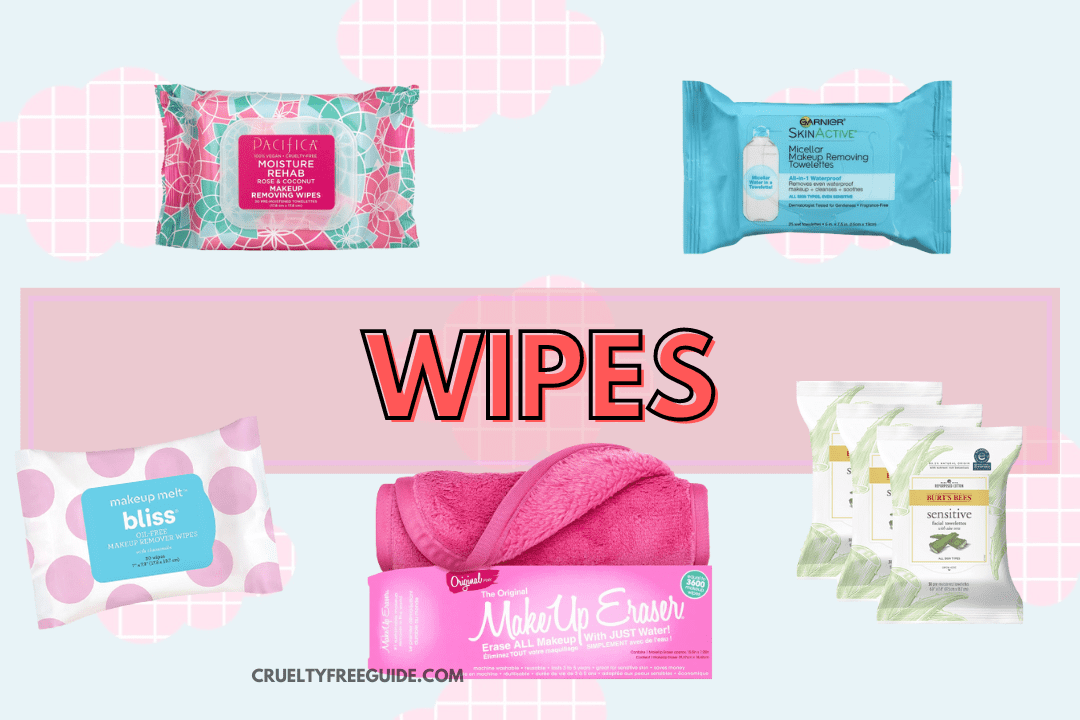 The Original MakeUp Eraser
If you don't like taking off makeup then Makeup Eraser is exactly what you need. Because it is easy to use, you need just water and it works amazingly well. It erases all the makeup easily and without any hassle. It is gentle on your skin and suitable for sensitive skin. The cloth is soft and you don't need any oil or soap. The Makeup Eraser works like magic. It removes mascara, foundation, eyeliner, and basically all the makeup effortlessly, yes waterproof makeup too.
There are so many cute prints available on Amazon for you to choose from. It is a travel-friendly and eco-friendly alternative to facial wipes.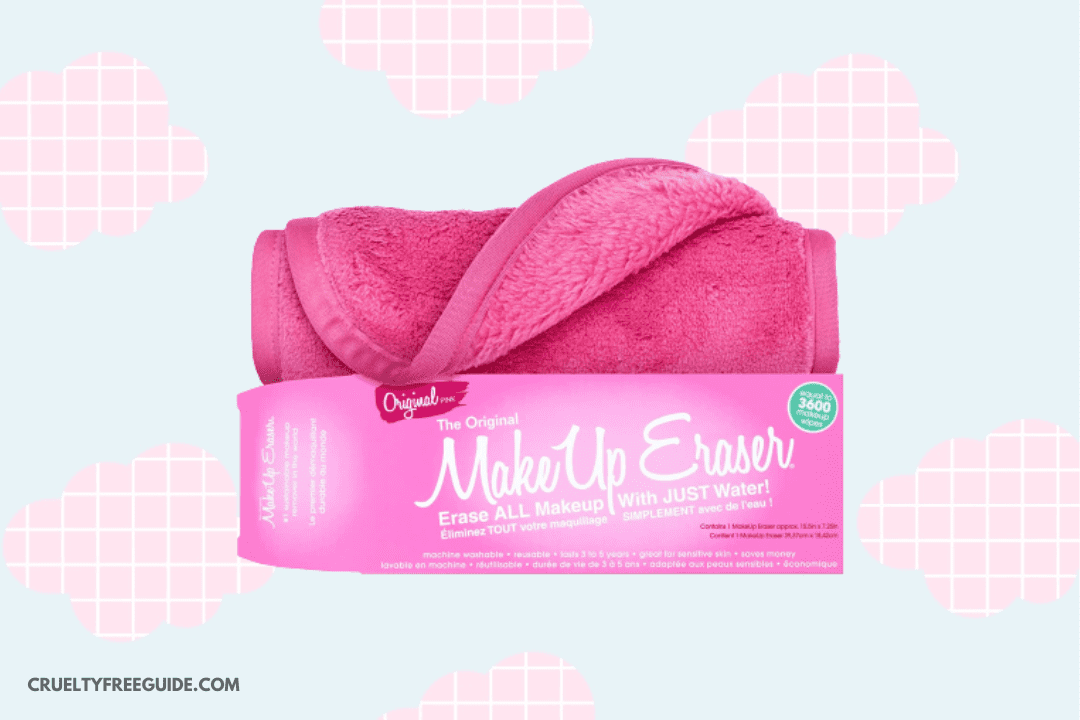 Pros:
Vegan
Reusable, machine washable
Works effectively; only water is needed
Removes waterproof makeup
Suitable for all skin, including sensitive
Cons:
Pacifica Makeup Removing Wipes
Pretty affordable cruelty-free and vegan wipes at just $5. The scent is light and nice. It removes makeup well. Didn't feel greasy or dry. Wipes are soft to use. Pacifica wipes are textured and that helps to remove makeup nicely. It also has glycolic acid that makes skin feel soft and fresh.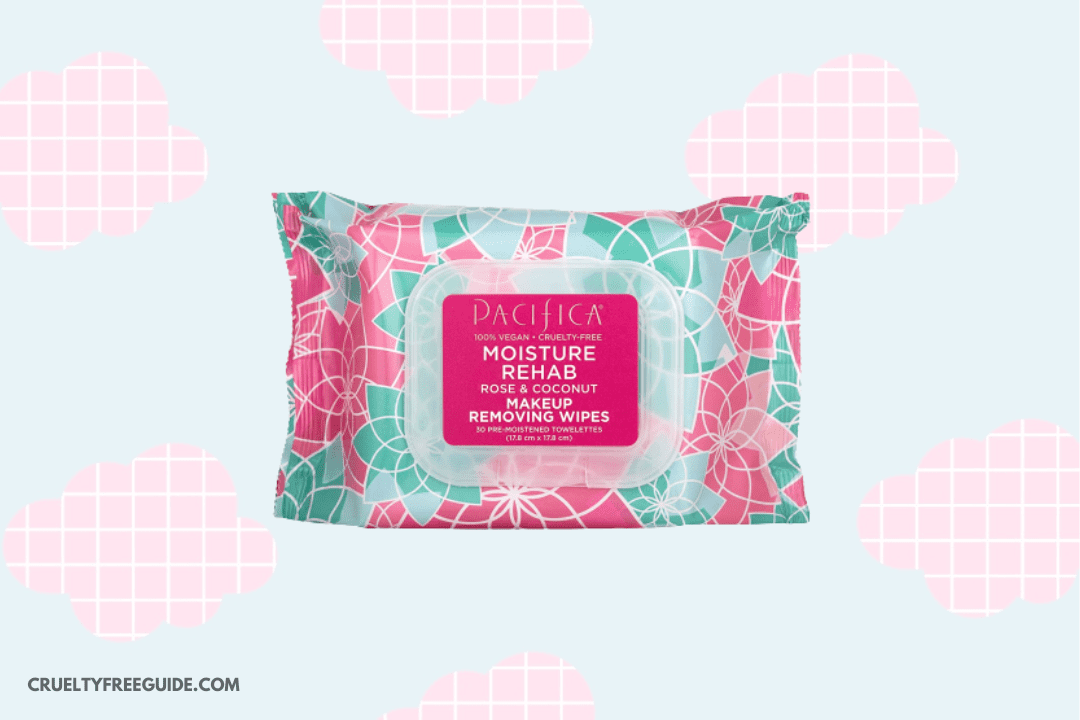 Pros:
Vegan
Affordable & Drugstore
Free of SLS, parabens, pthalates
Travel-friendly
Cons:
Burt's Bees Sensitive Facial Cleansing Towelettes
Burt's Bees wipes are perfect for sensitive skin. It cleans and removes makeup. Contains aloe, cotton, and rice extract. It has a mild scent that is nice and not bothersome. Wipes are not the softest but do a good job regardless.
Pros:
Fragrance-free
Good for sensitive skin
Hydrating
Cons:
Garnier Makeup Remover Micellar Wipes
It is the best among all other wipes. Removes regular and waterproof makeup. Easy to carry around. It is also free of harsh ingredients such as oil, fragrance, alcohol, sulfates, and parabens.
Pretty easy to use and carry around. Safe for international trips outside of the US. It is gentle and effective. Also, the wipes are soft. You don't need to apply pressure or rub harshly. Does a great job and is affordable.
Pros:
Takes off waterproof makeup
Free of nasties
Soft
Drugstore
Cons:
Bliss Makeup Remover Wipes
It takes off mascara and other waterproof eye makeup. Cleans face too. It contains good ingredients like chamomile, aloe & marshmallow root. Good for sensitive skin. It has a light clean smell.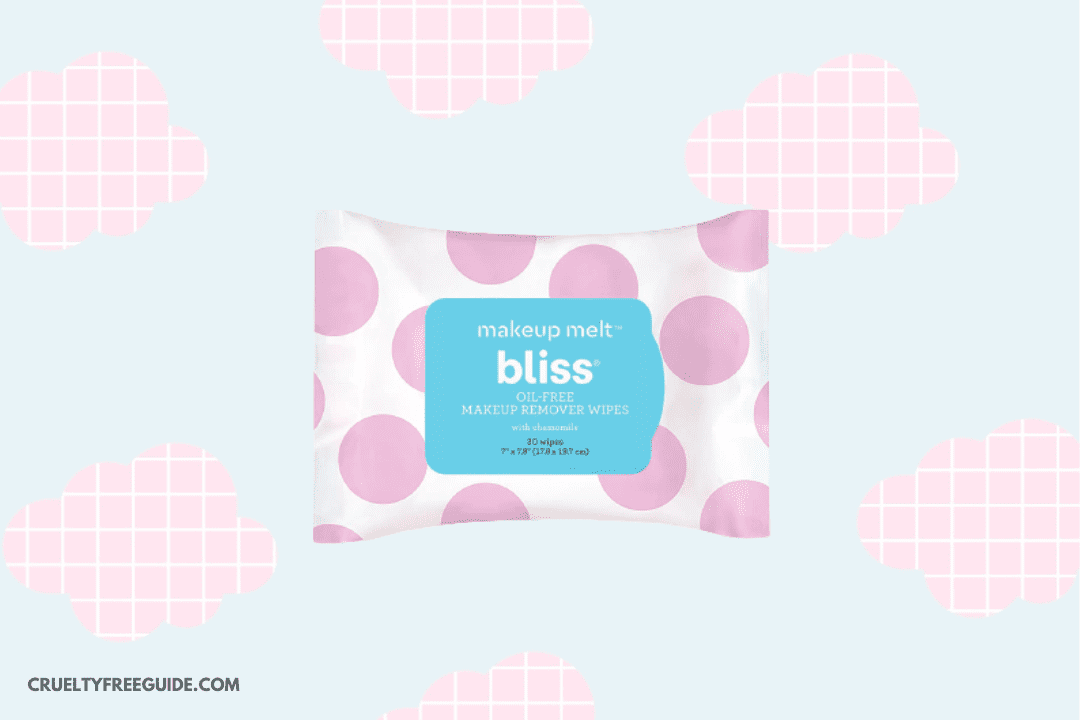 Pros:
Oil-free
Works for eye makeup
Size of the sheet is good
Cons:
---
Wrapping off, these are some cruelty-free picks that work for me. I hope you find something useful for you. Thanks for being cruelty-free.
If you enjoyed this post, then feel free to share it on social media to spread the word.
The comment section is closed. Please reach out via Contact email if you have something to share. I'm all ears.
Share on Pinterest!