*may contain affiliate link(s)
Last Updated on 03/29/2022
Search for a good makeup remover and you will get bombarded with brands that still test on animals. These are the hugely popular brands, such as Neutrogena, Clinique, Cetaphil, the giant corporation, L'Oreal, among others. Let them not fool you. Because there is plenty of cruelty-free, vegan, organic, clean, sustainable, plant-based, and natural makeup remover out there in the market.
Today's article is all about these cruelty-free & vegan makeup removers, cleansing oil, & wipes. This is a part of the ultimate cruelty-free Makeup Remover guide!
Check the makeup remover that suits your need!
Top 8 Cruelty Free & Vegan Makeup Remover Balms
7 Amazing Cruelty-Free Micellar Water
Best Cruelty Free Makeup Remover, Wipes & Oil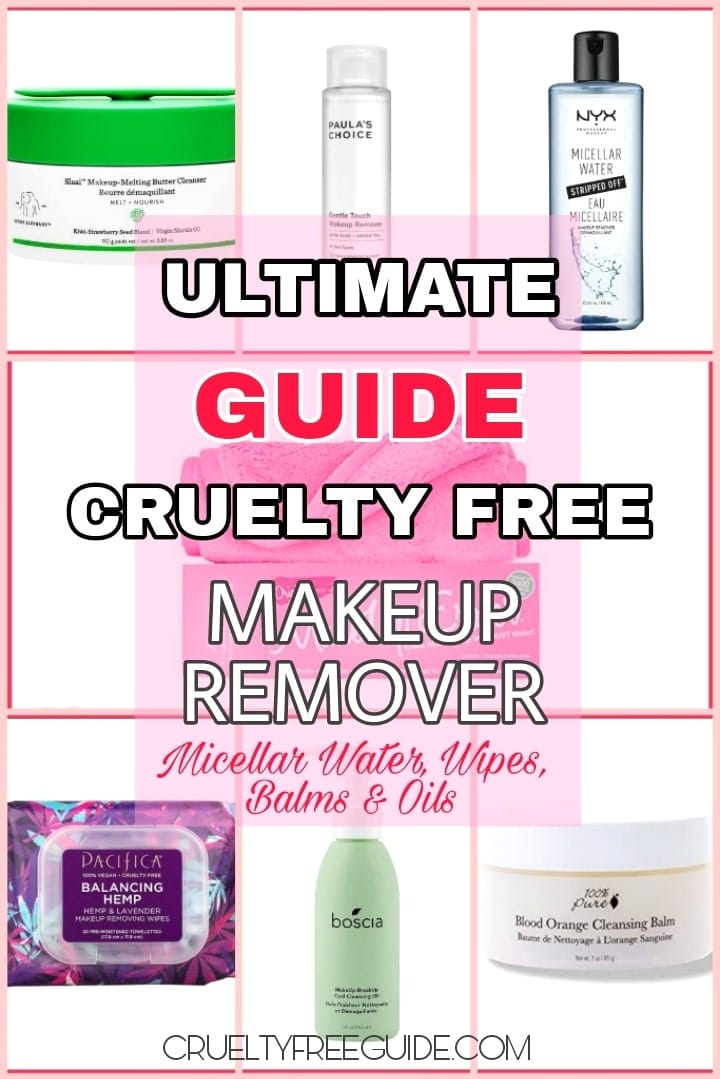 Love shopping from Amazon like yours truly? Then make sure you're signed up for Amazon Prime to avail yourself the amazing deals, special discounts, and free shipping alongside fast delivery. Sign up for a FREE trial here!
If you're a visitor from the UK, you can head to Cult Beauty or Beauty Bay or Boots and shop there!
Let's get started!
Best Cruelty-Free Cleansing Oil
1. Boscia Makeup Breakup Cleansing Oil
Boscia makeup remover is an oil-based cleanser that removes waterproof makeup and cleanses your skin. It is free of artificial fragrance and color. However, there is a mild natural fragrance to it that is pleasant. Boscia boasts of its anti-aging skincare ingredients such as green tea, avocado, etc. It has clean ingredients as well.
This oil cleanser does remove every bit of your makeup, including waterproof and eye makeup! Bonus? It does the job easily! It has a pump bottle making it convenient to use.
Pros:
Vegan
Natural and Clean
Artificial fragrance and color free
Nourishes
Cons:
2. Derma E Nourishing Rose Oil
It is a lightweight cleansing oil that dissolves stubborn waterproof makeup easily. Derma E cleansing oil comes in a glass bottle with a dropper applicator. The product has a light rose scent which is not bothersome. It is suitable for sensitive skin. A highly moisturizing that contains jojoba and argan oil, vitamin E.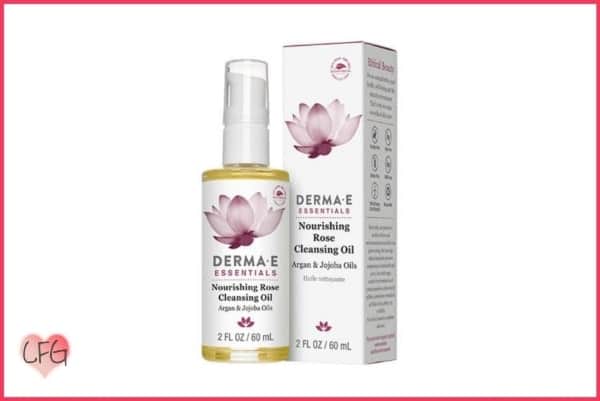 Pros:
Vegan
Sulfate, paraben, lanolin-free
Provides smooth, supple skin
Cons:
Best Cruelty Free Makeup Remover Wipes
PS: Try to avoid using makeup remover wipes until it is biodegradable or in case of emergency. Instead switch to Reusable Face Wipes. Let's do what we can for our planet!
1. Yes To Soothing Facial Wipes
These are cucumber and aloe-based cruelty-free facial wipes that remove makeup easily. The brand says they're made up of compostable FSC Certified fabric. They also claim it to be biodegradable. The wipes have a cucumber and aloe fragrance to them, which many are not fond of. Although these are made for sensitive skin, it hasn't suited many.
These are available in different variants that tackle various skin issues. It includes stressed dull & uneven, sensitive, ultra-dry, blemish-prone skin. These wipes are 95 % natural, oil-free, non-comedogenic, and hypoallergenic. They are free of petroleum, SLS, paraben, and cruelty.
Pros:
SLS, paraben, oil-free
Hypoallergenic
Compostable & Biodegradable
Cons:
2. Pacifica Hemp Makeup Wipes
Pacifica wipes are cruelty-free and vegan. It contains the goodness of hemp, coconut water, calendula, among others. These wipes remove makeup, oil, and dirt. They're gentle and suitable for all skin, especially oily. Travel friendly with 30 wipes. The wipes work well and have a pleasant fragrance. They'll make your face clean and remove makeup.
Pros:
Vegan
Free of SLS, parabens, pthalates
Made in the USA
Suitable for all, particularly oily skin
Affordable & Drugstore
Cons:
3. The Original MakeUp Eraser
First off, these are the real Makeup Eraser on Amazon, being sold by the brand itself, The Original. So don't think they're a dupe or fake. With this information out of the way, let's talk about the Eraser now!
The Makeup Eraser works like magic. It removes mascara, foundation, eyeliner, basically all the makeup effortlessly, including waterproof makeup. All you need is water and that's it!
It also exfoliates your face and lips. These are suitable for all skin types, including sensitive skin. Just a heads-up, you need to properly wet it prior to usage. The brand says it has no chemicals and acts as less wastage.
It is reusable and you can wash it in the washing machine. No this is not your washcloth or regular towel. It's a makeup eraser that works amazingly.
Pros:
Made in the USA
Reusable, machine washable
Actually works; only water is needed
Removes waterproof makeup
Suitable for all skin, including sensitive
Cons:
Top Cruelty-Free Makeup Remover
1. Paula's Choice Makeup Remover
A great makeup remover for tackling waterproof makeup. It is a gentle remover that is oil-free. This baby removes makeup without drying your skin or making it feel itchy. It contains aloe, green tea, and antioxidants.
Paula's Choice is hydrating and actually removes makeup without greasiness. It is also fragrance and parabens-free. Sensitive skin people would love this as it doesn't irritate your skin and gently cleanses off the makeup.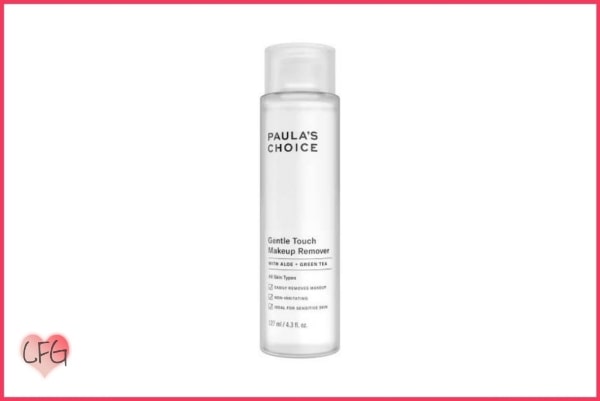 Pros:
Works as Eye Makeup Remover
Removes waterproof makeup
Effective
Fragrance-free
Cons:
2. Covergirl Clean Makeup Remover for Eyes & Lips
It works great for waterproof makeup and removes your mascara and lippie effortlessly. Use a cruelty free face wash to cleanse any residue. The best part of this remover has to be the price! A makeup remover that actually works and is pretty affordable, yes, please!! There is no active scent to it. It is best recommended for combination skin.
Pros:
Gently removes waterproof makeup
Drugstore
Non-greasy
Silicone and phthalate-free
Cons:
---
Wrapping off, these are some of the top-performing players in the cruelty-free makeup remover section. These range from drugstore to mid-end. Some are affordable and cheap, while some are high-end. Which is your favorite? Have you tried any of these? Share in the comments!
Don't Miss:
10 Best Cruelty Free Deodorants to Switch to! *2022*
Share on Pinterest!