*may contain affiliate link(s)
Last Updated on 01/09/2023
An easy way to remove your makeup is micellar water. It is surely a hassle-free way with mostly no-rinse formula. Perfect for those lazy days. Here is a list of the 8 best cruelty free micellar water with vegan options.
If you are into other types of makeup remover, check out Cruelty-Free Cleansing Balm and Makeup Cleansing Oil & Wipes.
Summary
| Category | Winner |
| --- | --- |
| Drugstore | Garnier Micellar |
| Vegan | Acure |
| Most Effortlessly & Quickly | Milk Hydro |
| For Waterproof Makeup | Burt's Bees |
| Best Organic Micellar Water | Sukin Organics |
Best Cruelty-Free & Vegan Micellar Water 2023!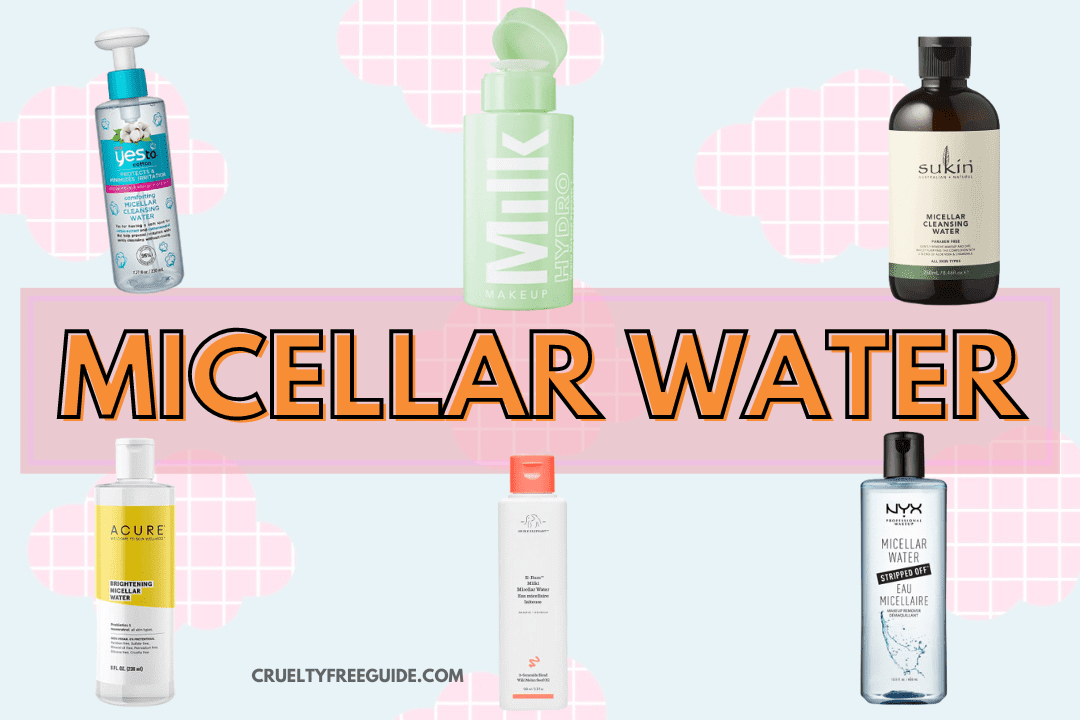 Tips
Read instructions to ensure the product is eye-area safe before usage.
Do a patch test to ensure it doesn't burn or sting your skin or eyes.
You can rinse even if it is a no-rinse formula. You do you.
Instead of rubbing, gently apply the pressure and hold before swiping. Works better this way and is easier.
Let's get started!
Milk Hydro Ungrip Makeup Remover
Go for this one if other micellar water stings you or if you want to get your makeup off ASAP after a long tiring day. Milk Hydro does both for you. It has clean ingredients. The packaging is cute and aesthetic. It has a pump dispenser that makes it easy to utilize. But also makes it not travel-safe. It takes off makeup nicely and quickly. Doesn't burn eyes or skin. The fragrance is refreshingly tropical.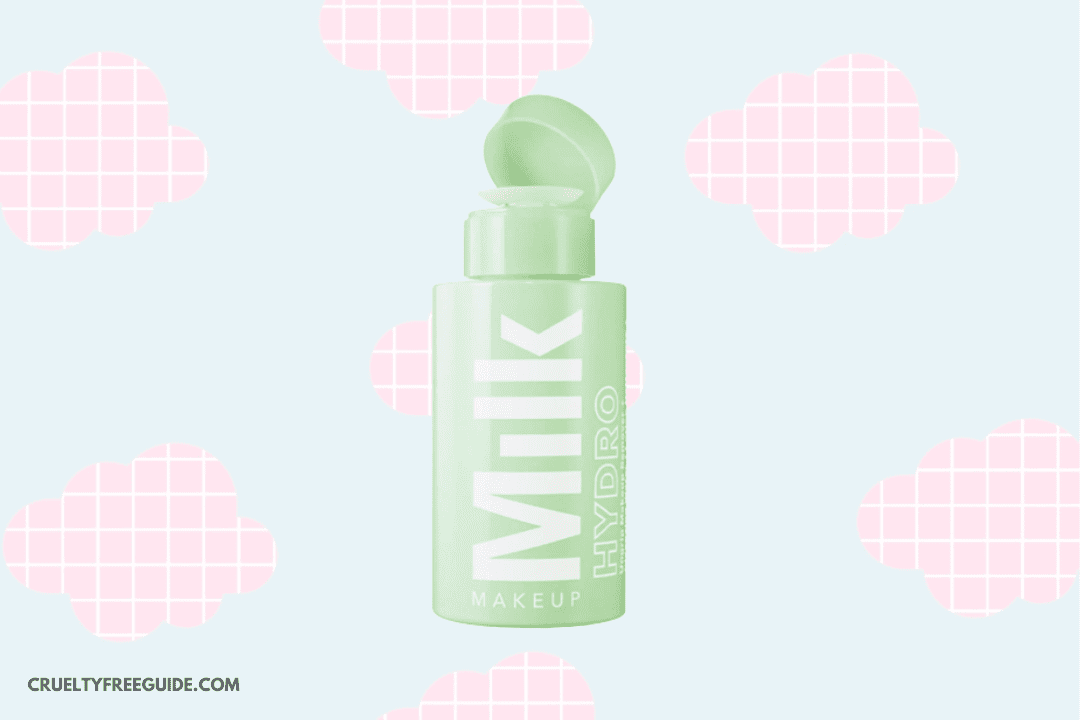 Pros:
Works quickly
Clean
Vegan
Fragrance-free
Has hyaluronic acid
Oil-free
Cons:
Acure Brightening Micellar Water
It is a makeup remover that cleans your makeup and skin. You can also it as a toner. Has good ingredients like probiotics, argan oil, and coconut. It is vegan and free of harsh ingredients such as sulfate, paraben, etc. Acure micellar works for waterproof makeup and is sensitive skin friendly.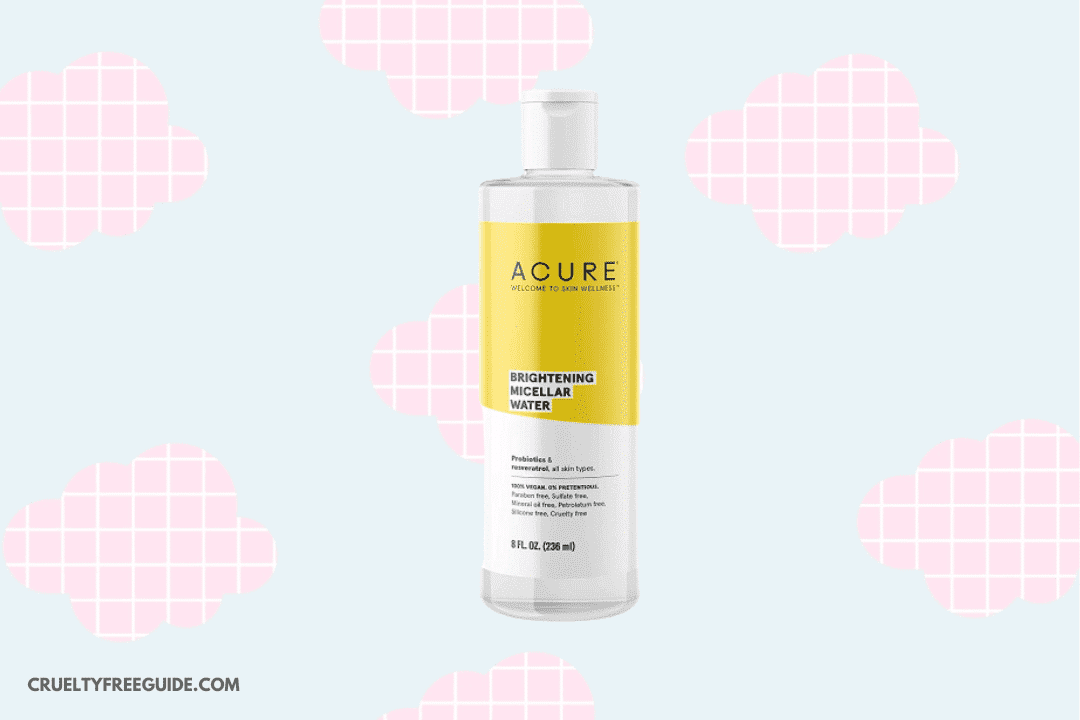 Pros:
Vegan
Free of harsh chemicals
Sensitive skin friendly
Removes waterproof makeup
Cons:
Drunk Elephant E-Rase Milki Micellar Water
A good option for sensitive skin. If regular micellar water stings your eyes or is harsh to your skin then do consider Drunk Elephant.
I like that it is gentle and has clean ingredients. There is no fragrance and it is vegan. Consistency is thick and it is moisturizing. Talking about its performance, it's okayish. Removes makeup well but needs effort on your part. I would prefer it to be more effortless. But if you have problematic skin and deal with skin issues like acne or, eczema, it won't flare up.
I like the Drunk Elephant cleansing balm better than this micellar water.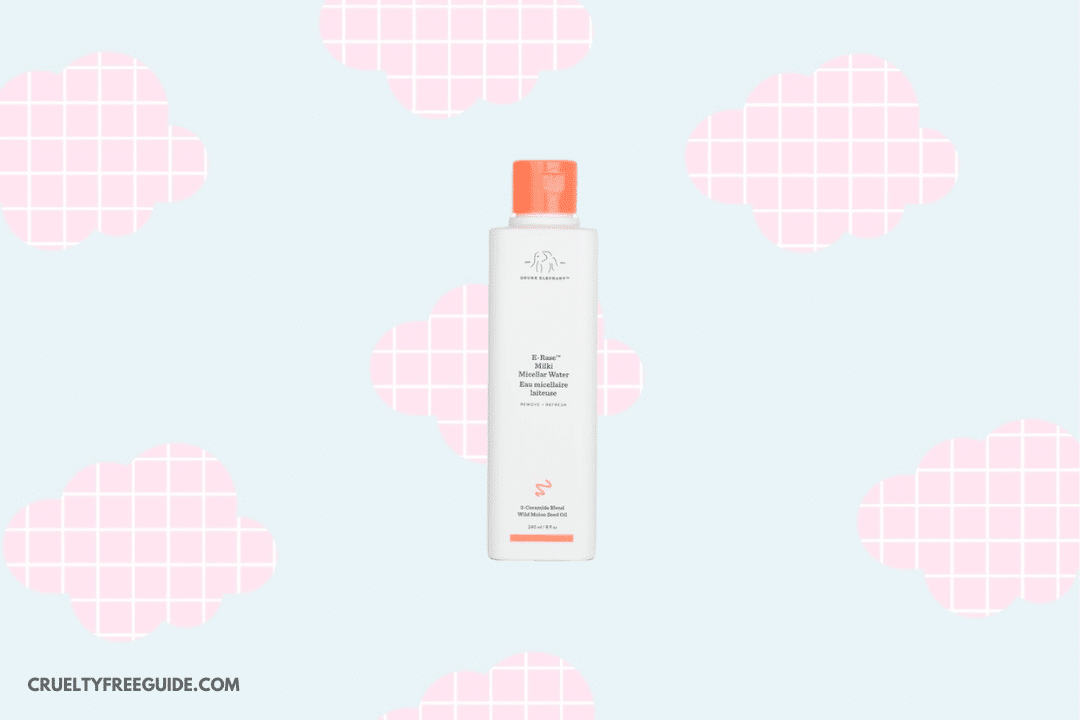 Pros:
Vegan
Clean
Hydrating
No fragrance
Suitable for sensitive skin
Cons:
Sukin Organics Micellar Cleansing Water
Looking for micellar water that works great and is natural yet affordable? Sukin to your rescue.
It cleanses thoroughly but without stripping oil off your skin. What I love about it is that it is gentle and organic.
There is a light pleasant fragrance to it. But if you're someone with a sensitive nose, it may bother you slightly. Consistency is watery. Removes all of my makeup nicely. It makes my skin feel refreshed afterward. Has good ingredients like aloe vera, chamomile & cucumber. Won't irritate sensitive skin.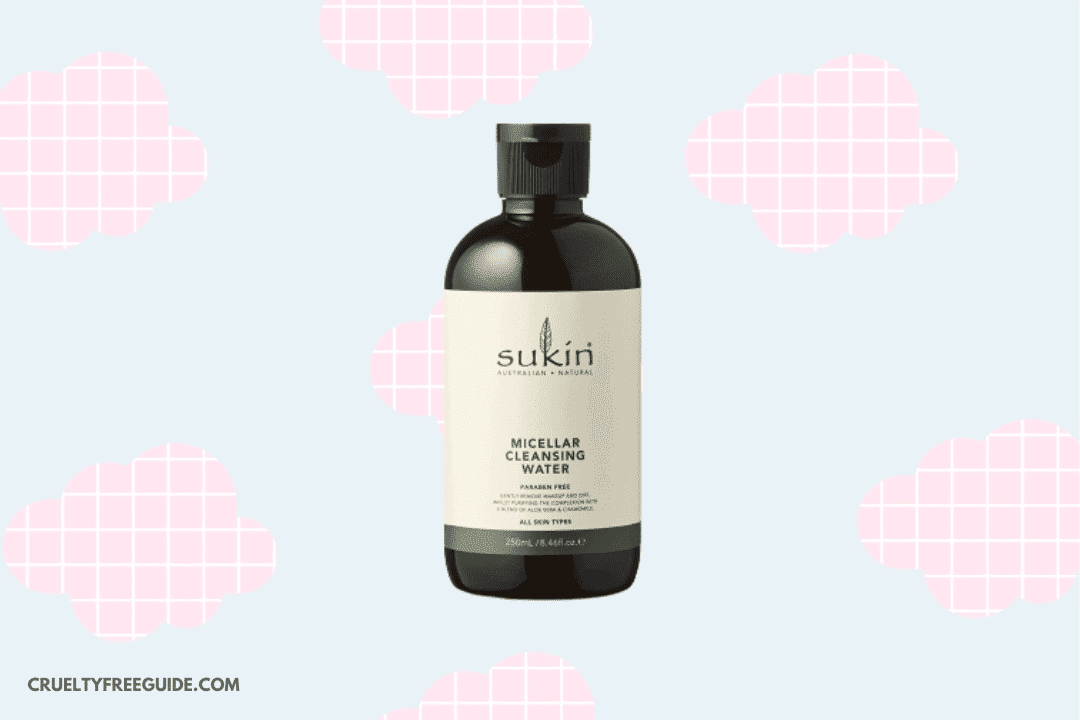 Pros:
Vegan
No nasty ingredients
Drugstore
Great for dry skin
Natural
Moisturizing & Soothing
Lovely fragrance
Cons:
Fragrance may be bothersome to sensitive nose
NYX Stripped Off Micellar Water
Nyx Stripped Off is an affordable drugstore option. It takes off makeup so good. No fragrance is there. It is sensitive skin friendly. Won't dry out your skin. You only need a little of the product, but obviously, that depends on the amount of makeup you're wearing. On the flip side, it doesn't work on waterproof eye makeup. Overall, a nice affordable micellar water.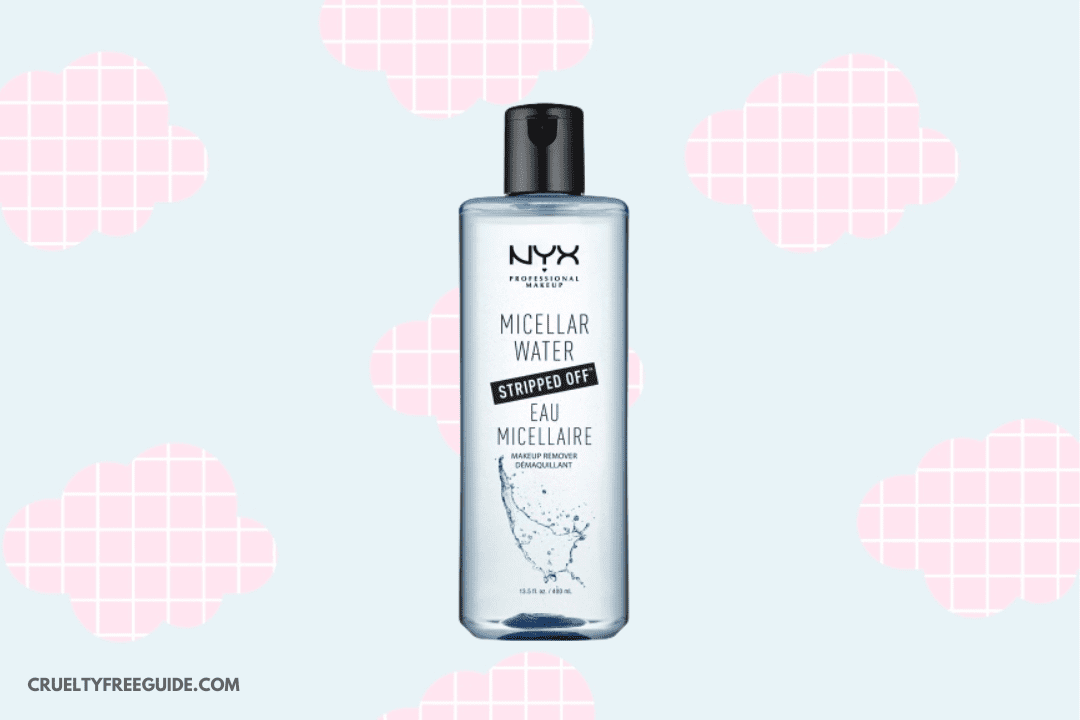 Pros:
Affordable
Removes makeup nicely
Doesn't dry out the skin
Fragrance-free
Sensitive skin friendly
Cons:
Not for waterproof makeup
Yes to Coconut Micellar Cleansing Water
It refreshes and cleans dirt and grime. The pump makes it convenient to use but it is not travel-friendly. The fragrance is nice. It removes all the makeup.
Safe for skin prone to allergies. It also hydrates your skin without any greasiness or dryness. Yes to Micellar Water contains coconut extract, aloe leaf juice, and witch hazel. It is free of paraben, SLS, silicone, and other nasty ingredients.
Pros:
Pleasant fragrance
Free of paraben, SLS & silicone
Affordable
Safe for sensitive skin
Hydrating & Refreshing
Cons:
Burt's Bees Micellar Cleansing Water
This makeup remover is for sensitive skin. It has a mild refreshing fragrance that is pleasant. Removes regular and waterproof makeup without any hassle. Doesn't sting or burn. It has rose water so can be used as a toner. Overall works well and won't irritate your skin.
Pros:
Doesn't sting
Removes waterproof makeup
Works as a toner
Cons:
Garnier SkinActive Micellar Water
Another great affordable pick. If you're wondering what Garnier or Nyx micellar water for that matter is doing here, let me help you. They both do their job. Readily available and super affordable. If you don't have a particular taste and just need your makeup gone, both suffice. So that is why they are on this list. They work without breaking the bank. Nothing fancy, nothing extraordinary.
The blue version removes waterproof makeup easily. It is safe to use around the eye area and removes waterproof mascara impressively well and way easily. Leaves your face clean, with no makeup residue.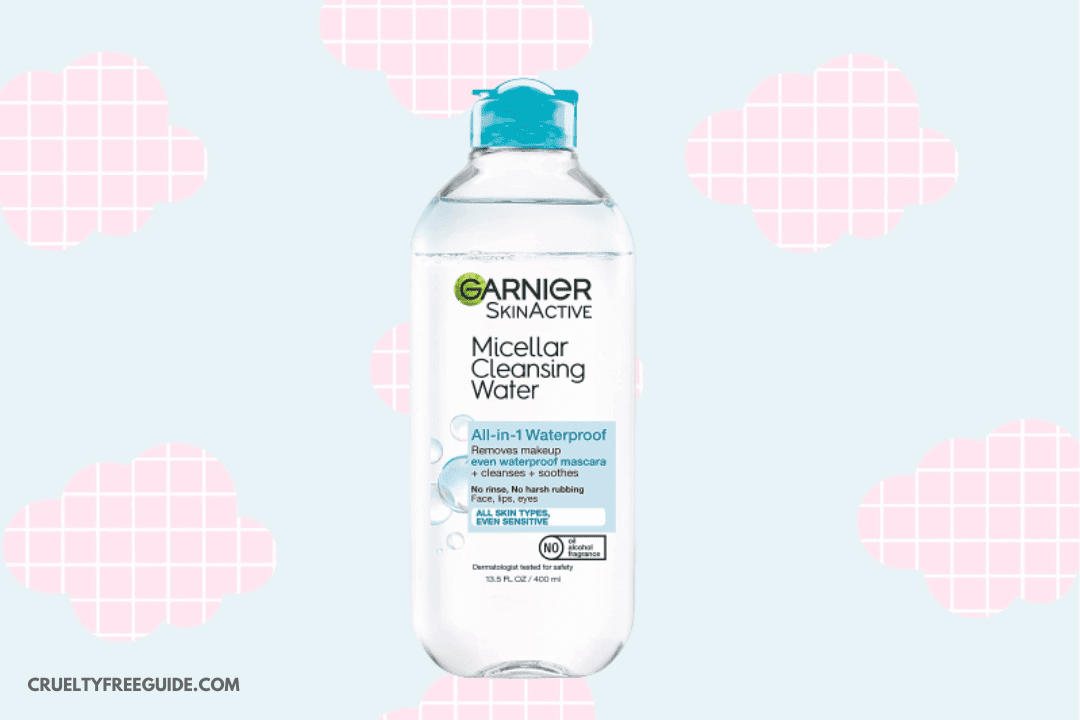 Pros:
Vegan
Clean
Drugstore & Affordable
Removes waterproof makeup easily
Safe to use for eye makeup removal
Cons:
---
That's a wrap for now. What is your favorite micellar water? Share in the comments below.
Share on Pinterest