*may contain affiliate link(s)
Last Updated on 01/09/2023
Removing makeup is annoying. More so after a long tiring day. Let's talk about removing makeup the easy way. Yep, cleansing balm. Just melt all the makeup off my face. Here is a list of some popular cleansing balm. These are vegan, cruelty free, and clean. Some are affordable while others are worth a splurge.
Cruelty-Free Cleansing Balm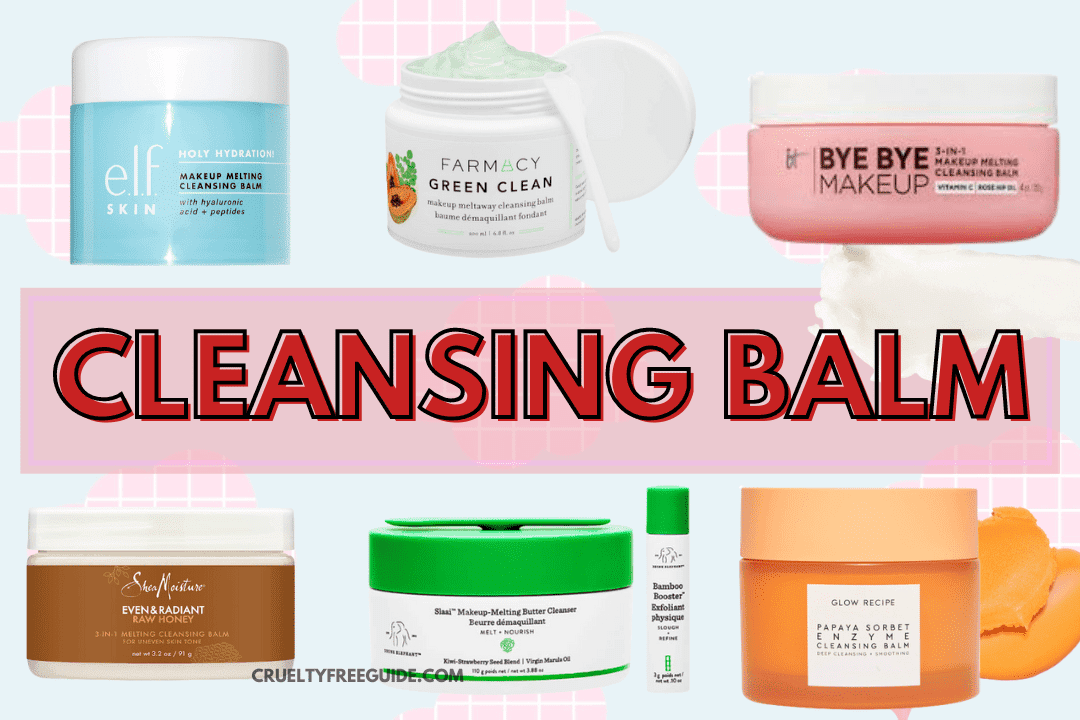 How to use Cleansing Balm
It is easy. Double cleansing is recommended though not necessary.
Apply the balm on your dry face using dry fingers.
Gently massage onto your skin focusing on the makeup-centric areas.
Emulsify using water.
The balm is oil-based, so follow up with a gentle cleanser. Or you can use warm water and a washcloth.
Tips – Do's and Don'ts
Follow up with a regular cruelty-free face cleanser after using your favorite makeup remover. Balms are oil-based. You need a water-based face wash afterward to double cleanse. You can also use a regular washcloth.
Do not rub harshly while removing makeup. Be gentle with yourself.
Avoid using face makeup remover for removing eye makeup unless mentioned on the packaging. It may work for others but not for you. Do not experiment especially if you have sensitive eyes.
For the best hassle-free experience, read the instructions before usage. Even I don't like reading them but it helps.
Balms do remove waterproof makeup effectively.
If you ain't a balm person or just want to explore other cruelty free makeup remover options out there. Here you go. Check out our guide on cruelty free Micellar Water and Oil Cleanser & Reusable Wipes.
Let's begin.
Elf Holy Hydration Balm
Elf is a cruelty-free and vegan drugstore brand. They're super affordable plus AMAZING. This brand will burst your bubble if you think cruelty-free and vegan makeup is expensive.
Elf cleansing balm is vegan-friendly. It works great for sensitive skin. This balm dissolves even waterproof makeup easily. Not to forget, it is super affordable. There is a clean fragrance but nothing bothersome. It works great for makeup but also removes water-resistant sunscreen.
It contains hyaluronic acid. So your skin won't feel dry or stretched after using it. It has a nice texture that dissolves your makeup away. This balm also has ceramides and peptides. Elf is free of sulfates, phthalates, parabens, etc.
Pros:
Vegan
Affordable
Doesn't dry out the skin
Suitable for all skin
Truly works
Hydrating
Cons:
Drunk Elephant Slaai Makeup Melting Cleanser
Get it if you are into clean beauty. It is free of toxic ingredients that cause breakouts, allergies, and irritation. Your skin won't flare up, no redness, nothing. It melts off waterproof makeup and water-resistant sunscreen.
LIghtweight with buttery smooth texture. Doesn't feel heavy while applying. This balm won't clog your pores. Also, it leaves your skin buttery smooth and nourished. No makeup or product residue is left behind.
Talking about the packaging, there is a magnetic scoop that is actually helpful, not just a gimmick. I don't use it everyday and it lasted for more than 6 months.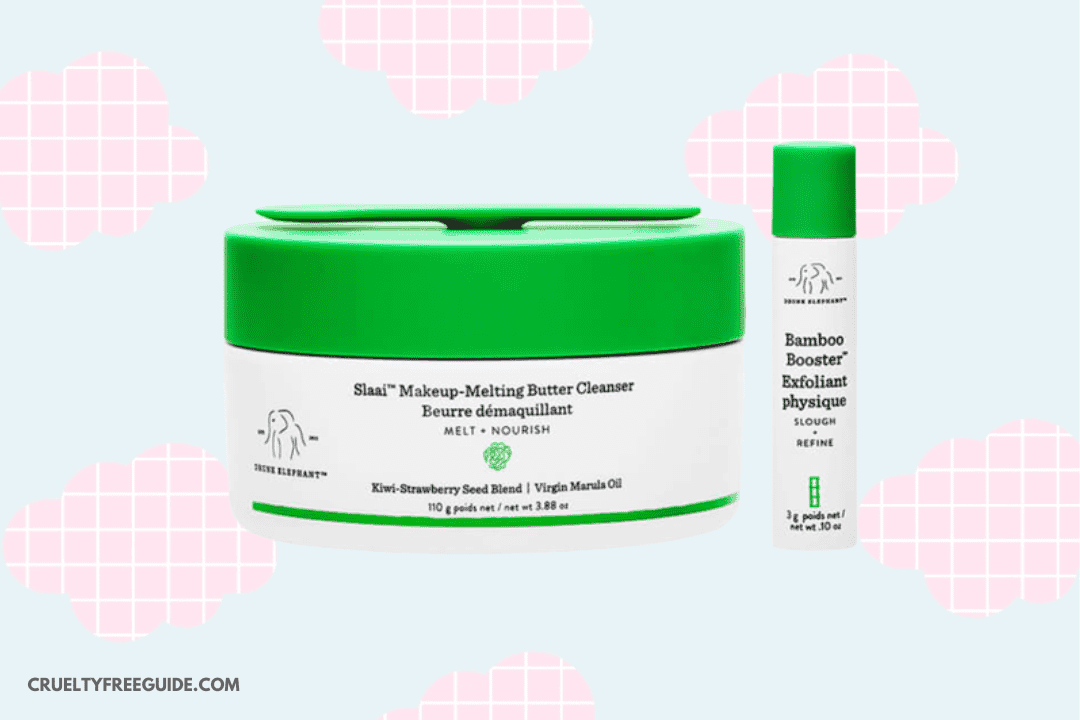 Pros:
Nourishes your skin
Fragrance-free
Clean ingredients
Vegan
Sensitive skin friendly
Removes water-resistant sunscreen
Cons:
Nothing other than the price
The Inkey List Oat Cleansing Balm
A nice cleanser for double cleansing. It cleanses well and the face feels moisturized. Great for daily makeup wearers. It works for sunscreen too. Pretty affordable and delivers. Doesn't flare up and is suitable for acne-prone skin. Nice texture and overall, a good product.
Pros:
Affordable
Suits sensitive and dry skin
Good for redness and acne
Clean beauty
Non-comedogenic
Cons:
Glow Recipe Papaya Cleansing Balm & Makeup Remover
This vegan makeup remover is worth the money. It removes makeup with ease. Waterproof makeup doesn't stand a chance. No need of rubbing harshly or going through it multiple times. It is a hassle-free remover with a nice consistency. At the end of the day, it gives a luxurious vibe while removing makeup.
It smells great, somewhat like papaya. There is a pleasant tropical fragrance. The balm lasts long and works effortlessly. It is worth the price. Also suitable for sensitive skin.
Pros:
Vegan balm
Hydrating
Clean beauty
Pleasant fragrance
Has Papaya Seed Oil, Blueberry Extract & Apricot Oil
Long-lasting
Cons:
IT Cosmetics Bye Bye 3-in-1 Makeup Melting Balm
The new version of IT Cosmetics Balm is soooo hydrating. You don't need to double cleanse as it is a multipurpose product. The cleansing balm is light and creamy that also works as a face wash and mask. I have not used it as a mask though because I didn't see the point of doing so! It removes sunscreen and makeup. Works great for removing waterproof makeup and eye makeup. Removed mascara well.
If I have to choose between Drunk Elephant and IT Cosmetics, this is my pick! It has a nice pleasant fragrance that I personally like. The scent is strong. But if you ain't into scented products, this is not for you.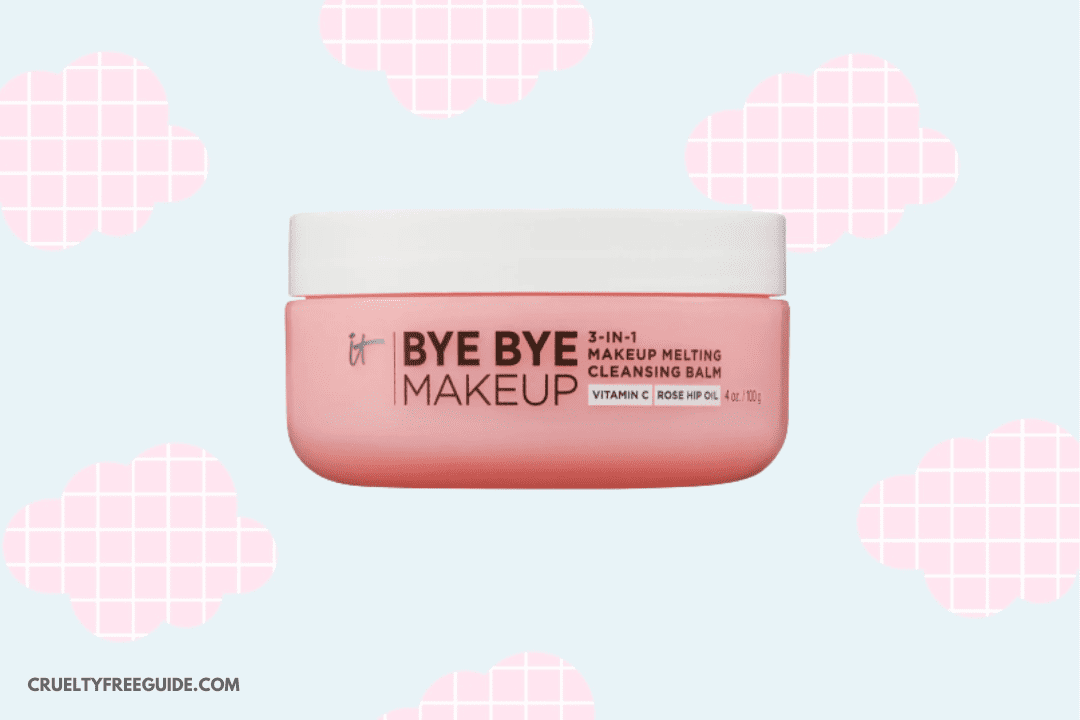 Pros:
Vegan
Has Vitamin C, Ceramide, Rosehip Oil
No parabens, alcohol mineral oil, SLS & SLES
Long-lasting nourished skin
Removes waterproof and eye makeup
Works for SPF too
Cons:
Pleasant but strong fragrance (subjective)
Farmacy Green Clean Makeup Removing Cleansing Balm
This is the best cleansing balm for those who deal with skin issues like adult acne, eczema, and redness. Your skin will love this makeup remover. A must-have cleanser that comes with a mild fragrance, almost negligible. It removes makeup and leaves your skin hydrated. The hydration lasts after the cleanser too. No drying out your skin.
Pros:
Suitable for sensitive skin
Hydrates nicely
Clean ingredients
Vegan
Eczema friendly
Removes SPF and waterproof makeup
Cons:
Queen Helene Cleansing Cream Triple Whipped
Next is the affordable cleansing cream that is sensitive skin friendly. Won't cause you breakout or irritation. It removes makeup effectively. There is a nice fragrance. It works for waterproof makeup too. If you like Pond's cleanser which is not cruelty-free, you can use this as a cruelty free alternative!
Pros:
Affordable
Suitable for sensitive skin
Removes waterproof makeup
Nice fragrance
Cons:
What is your favorite cleansing balm to remove makeup completely? Share in the comments.