*may contain affiliate link(s)
Last Updated on 03/28/2022
Deodorant is a basic need throughout the year. But you may find yourself reaching out to a deo more during summer. Just like we do with sunscreen. Do you know that sunscreen is must throughout the year? Coming back to the deo, here is the guide for the best cruelty free deodorant available in the market in 2022! A great addition to your cruelty free skincare regimen.
Deodorant is essential for those who sweat a lot. Also for those who don't! There are plenty of deodorants available in the market. You'll find tons of them for every budget. Sadly, 60-70% of them are animal-tested formulas. For body odor (BO) protection, harming innocent animals doesn't seem ethical.
Thankfully, there are some brands that still abide by the rules of humanity. They make effective and eco-friendly deodorants with zero cruelty. Take a look at the 10 best cruelty-free deodorants and choose yours!
You can find the difference between Deodorant vs Antiperspirant here in detail. Basically, deodorant mask odor whereas antiperspirant controls sweats by blocking sweat pores.
Key points to keep in mind:
Deodorants are made up of essential oils and antiperspirant ingredients. Those ingredients might cause minor irritation to allergic rashes on your delicate underarm skin.
I recommend you do a patch test before trying any new deodorant.
You should not apply deodorants to freshly shaved or waxed skin. Your skin requires at least 24 hours to calm down after a hair removal session.
Apply when freshly out of the shower, especially natural deodorant. This helps to increase their lasting power.
(V) represents vegan products.
10 Best Cruelty Free Deodorant *2022*
1. Lavanila The Healthy Deodorant (V)
Lavanila is one of the oldest players among the cruelty-free deodorants available in the US. It is Allure Beauty Awards 2016 winner. This Lavanila deodorant makes use of breakthrough beta glucan technology.
It is aluminum and paraben-free! Smells heavenly and keeps you fresh all day long. The scent is not overpowering. The Healthy deo is available in Lavender, Pure Vanilla, Eucalyptus, and Grapefruit variants. It is a natural deo that goes on smoothly. Moreover, it doesn't stain your clothes.
Pros:
1. Convenient stick usage
2. Long-lasting
3. Comes in multiple variants
4. Free from aluminum, paraben, alcohol, and baking soda
5. Vegan
6. Pleasant scent
Cons:
1. Contains essentials oils; might irritate sensitive skin
2. Might need reapplication every 4-5 hours for the strong odor
2. Native Deodorant (V)
Native Deodorant has an award-winning formula. It is based on ingredients like baking soda, coconut oil, tapioca starch, shea butter, and probiotics. Native provides effective odor protection with its light scent. You can buy this aluminum-free and vegan deodorant in both scented and unscented forms. So no problem if you have a sensitive nose!
I recommend you to check out the Apple & Honeysuckle variant from the seasonal range and Cucumber & Mint from the classic collection. It is also a natural deo that comes in a roll-on stick format. Native works well for sensitive skin as well as doesn't feel sticky.
Pros:
1. Natural and vegan
2. Comes in multiple fragrances (including unscented)
3. Does not stain clothes; no greasy residue
4. Plastic-free eco-friendly packaging
Cons:
1. Contains baking soda; do a patch test
3. Pretty Frank Natural Deodorant (V)
Pretty Frank is a Leaping Bunny certified cruelty-free brand. Their arrowroot and baking soda-based deodorants reduce sweating and control body odor. The alkaline base of baking soda neutralizes the acidic underarm skin.
This is how Pretty Frank deodorants prevent odor-causing bacteria and provide lasting freshness. All Pretty Frank deodorants are paraben and sulfate-free alongside being suitable for everyone. It is available in different variants such as lavender, jasmine, lemongrass, etc.
The best selling point of this one is the pleasant scent. It is light and works great too. Smooth, easy to roll on, and prevents from stinking. Also available in a jar. But I do suggest keeping off the jar version. Because of hygiene and hassle. But as always, it's your call.
Pros:
1. Natural & gluten-free
2. Contains shea butter & plant-derived vitamin E
3. Available in a scented and unscented formula
4. Pleasant smell
5. Vegan
Cons:
1. Baking soda might feel harsh
2. Reapplication needed
Shop here
4. Schmidt's Natural Deodorant (V)
Schmidt Deo handles your body odor and tacky sweaty feel like a boss! It is a magnesium-enriched deodorant. This natural deo neutralizes sweat production. It keeps you away from wetness all day long. It is vegan and Leaping Bunny certified cruelty-free
Schmidt deo is aluminum and alcohol-free. So, it is 100% safe for your underarms. The formula is great and available in multiple variants. It is clean, fresh, and super gentle on the skin. The long-lasting capacity is really incredible.
Schmidt also offers a fragrance-free version for sensitive skin. It is free of baking soda. Hence, prevents you from itchy and rash armpits and also body odor. Moreover, won't stain your clothes. If you've sensitive skin, do give this a try and you may end up liking it.
Pros:
1. Natural deodorant infused with jojoba & essential oils
2. Non-greasy and quick-absorbing
3. Plenty of variants to try
4. Aluminum and alcohol-free
5. Vegan
Cons:
1. Variants such as charcoal may cause staining
5. Tom's of Maine Deodorant (V)
Tom's of Maine Deo is best for those who love natural, sustainable, and eco-friendly skincare. This skin-balancing deodorant promises up to 48 hours of odor protection.
It comes with no aluminum formula. Tom's of Maine Deodorant is available in Long Lasting, Natural Strength, Original Care, Antiperspirant, and Prebiotic variants. Definitely try the Prebiotic range. It encourages skin-friendly bacteria to suppress the odor-causing microbes. Light and pleasant scent, that is not heavy or bothersome. It works well on sensitive skin too.
Pros:
1. Plant-derived deodorants with mineral protection
2. Mild long-lasting fragrance
3. Vegan and skin-safe
4. No artificial fragrance and paraben
Cons:
1. Might leave a sticky residue
Buy here
6. Jack Black Pit Boss Antiperspirant & Deodorant 

(V)
Pit Boss Antiperspirant & Deodorant comes as a roll-up stick. It has zero wetness or sensitivity. Jack Black is vitamin E, aloe vera and Aluminum Zirconium based. This antiperspirant controls sweat production.
It is a fragrant deodorant stick. One of the best deodorants for gym goers. If you have a strong BO, and other products have failed you, give this a try even if you're a woman.
It provides better protection against sweat too. It is a combination of deo + antiperspirant. Another good thing is the long-lasting power of this one. Highly recommended! The smell is nice too.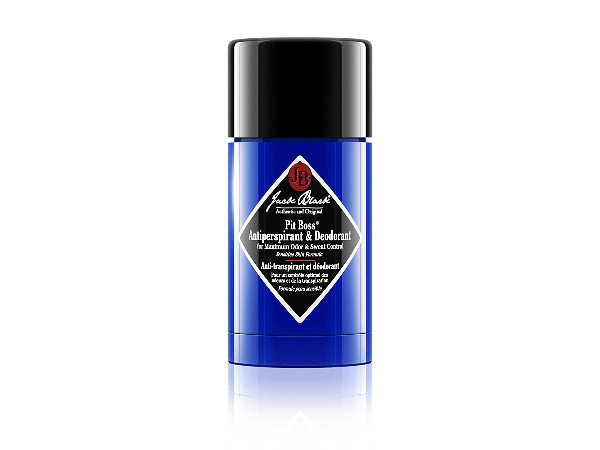 Pros:
1. Dermatologically tested antiperspirant
2. Voted as No. 1 men's deodorant
3. Vegan and sensitive skin-friendly
4. Long lasting fragrance
5. Artificial colorants and paraben-free
Cons:
1. Contains aluminum
Shop here
7. Little Seed Farm Deodorant Cream (V)
It is a 100% organic cream that prevents body odor in the most gentle way. It has paraben, gluten, and GMO-free formula. Instead of harsh baking soda & aluminum, Little Seed Farm uses moisture-absorbent activated charcoal.
The potent formula performs far better than clinical strength antiperspirants. It is available in 7 variants. Such as lavender, rosemary patchouli & grapefruit lemon. A non-sticky deodorant with a refreshing scent. Most importantly, it works great!
Pros:
1. Activated charcoal based
2. Vegan
3. Fresh fragrance & good stay time
4. Aluminium & baking soda free
Cons:
1. Can't prevent body odor for 24 hours(as per the claim)
Buy here
8. Zion Health Clay Dry 

(V)
Zion Health Clay Dry is a vegan, paraben, aluminum-free deodorant. Comes with an amazing fragrance selection. The formula is enriched with ionic mineral clay, witch hazel, vitamin E & green tea.
This gluten-free deodorant absorbs excess oil from the skin. Hence, prevents microbial growth and keeps your underarm clean. The wide fragrance range is divided into categories according to the fragrance and stay time.
It includes Bold, Silk & Dare. This helps to pick one as per your need. It smells amazing and prevents you from smelling stinky!
Pros:
1. Soothes the underarm skin
2. Keeps body odor at bay
3. Vegan
Cons:
1. Might cause zits of clogged pores
Shop here
9. Certain Dri Everyday Strength Clinical Roll-On
Certain Dri Roll-On is the best cruelty-free antiperspirant for highly active people. It is a dermatologist-recommended formula. Comes with a 20% Aluminum Zirconium Complex. A quick-absorbing deodorant temporarily blocks the pores of your underarm & prevents sweating.
It is long-lasting and available in 3 different strengths. Certain Dri roll-on keeps you dry and odor-free. It has a solid stick that might get stiff during the cold months. The fragrance is also light and fades off sooner than later.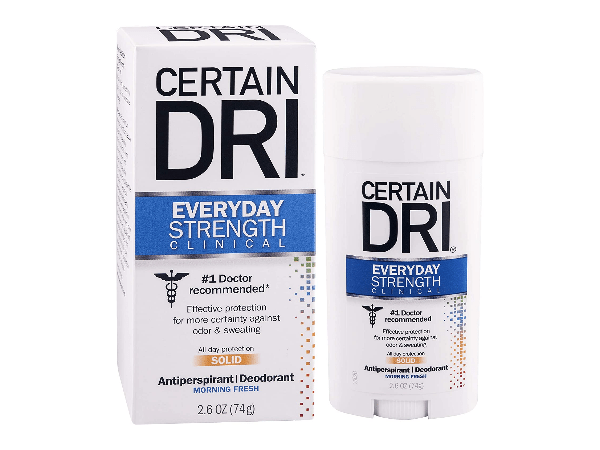 Pros:
1. Antiperspirant + deodorant
2. Gets absorbed quickly
3. Long-lasting
4. Prevents sweating by keeping armpits dry
Cons:
1. Contains aluminum
Buy here
10. Meow Meow Tweet Lavender Deodorant Cream
Meow Meow Lavender Deodorant is a cream-based deo. It is made from certified organic ingredients. This cream is a clever combination of baking soda, arrowroot, and clay in an aluminum-free base.
The lightweight cream seeps into the skin super fast. And provides sweat-free underarms for a long duration. The formula keeps you smelling good. It doesn't block the pores of your underarm. It is also available in tea tree & grapefruit variants.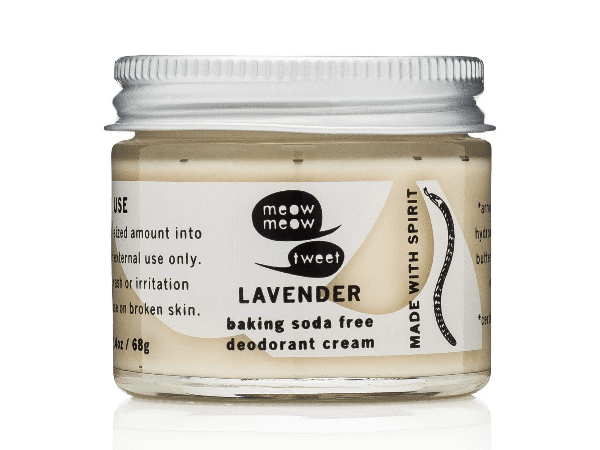 Pros:
1. Vegan
2. Baking soda free mild formula
3. Long-lasting fresh smell
4. Plastic, aluminum, alcohol-free and eco-friendly
Cons:
1. Might irritate sensitive skin
2. Preservative-free formula loses strength over time
Buy here
That is a wrap. Which is your favorite cruelty-free deodorant? Share in the comments below.
Read more:
9 Best Cruelty Free Micellar Water for Amazing Makeup Removal Experience
10 Best Cruelty Free Night Cream for Youthful Skin
7 Best Vegan Makeup Remover Balm that Works Effectively
Share on Pinterest!