Last Updated on 05/29/2023
Eyeliners are always a great way to tie up a makeup look when it is looking incomplete. I always reach out to my liners when I want more attention on my eyes. I've been using my trustworthy black eyeliner for ages and I always felt a bit skeptical using colored eyeliners. Keep reading to know more of this amazing NYX Strictly Vinyl Eyeliner!
NYX Strictly Vinyl Eyeliner Swatch & EOTD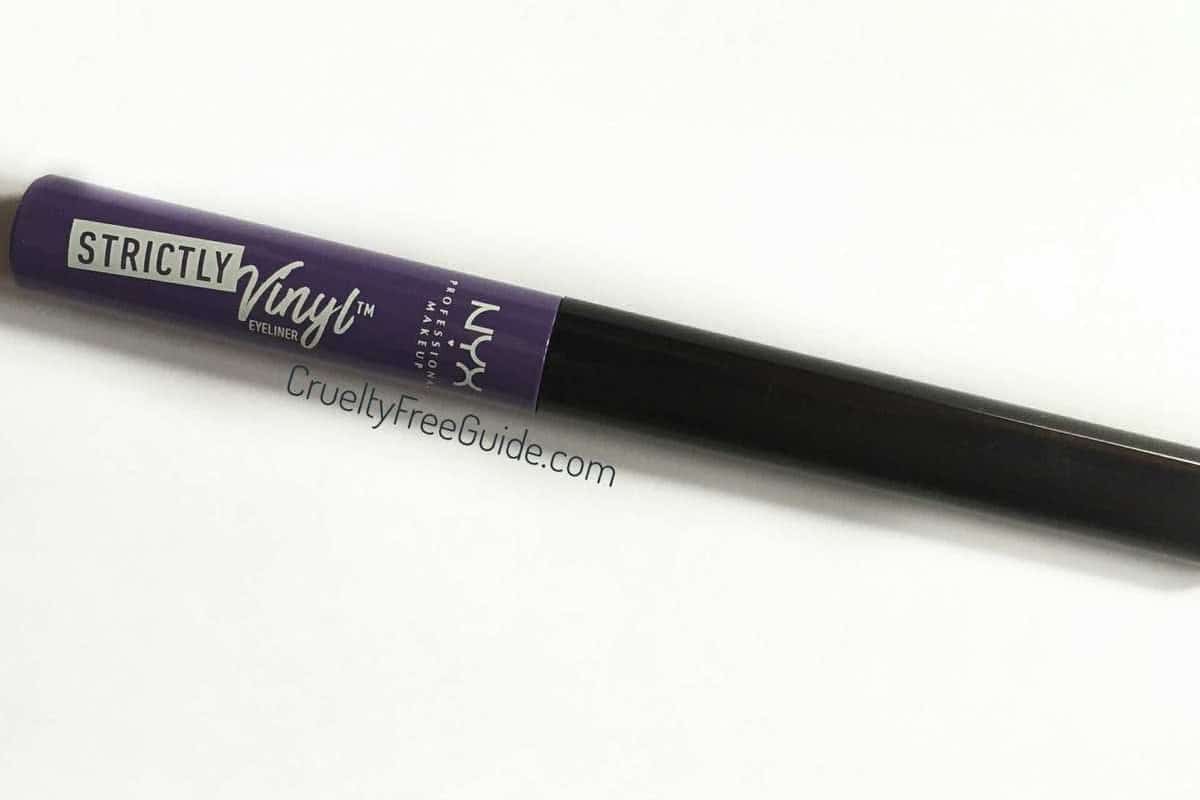 Product Name: NYX Strictly Vinyl Eyeliner – Extra
Price & Quantity: $7 for 0.068 oz
Shelf Life: 6 months
Availability: Available online at Amazon & Ulta. Also available offline at NYX stores.
Ingredients: In the image below.
Packaging & Appearance: The eyeliner comes in a black carton box which is color coded and so is the actual bottle. Looks quite sleek and amazing. It has a flexible brush tip applicator which makes the application very easy. The packaging is convenient to use and not fussy.
Texture: The texture of the eyeliner is neither too thick nor too thin which makes it easy to apply and it goes on smoothly without any problem.
Shade: The eyeliner is in the shade Extra which is a dark lavender one. It looks really pretty.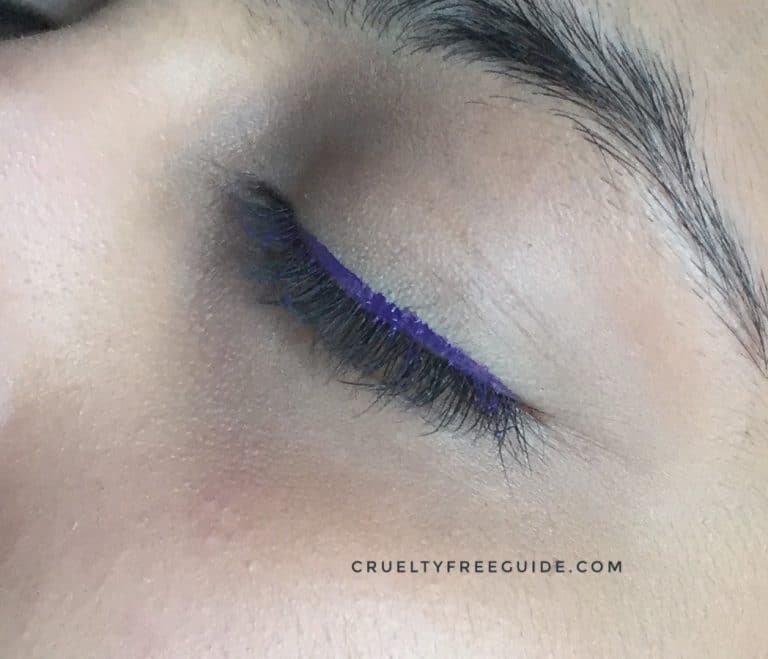 Staying Power: It stays for about 7-8 hours which is quite long to be honest. Although I do not have oily lids so I can't say how it will stay on it. The eyeliner also doesn't come off or cracks and crumbles up when I rub my lids.
Pigmentation: The pigmentation, again, is very amazing. It is nicely pigmented in just a swipe so you won't need to layer it up, until you want to, of course!
Finish: The finish of the eyeliner is matte and doesn't have any shine at all.
Huda Beauty Demi Matte Cream Lipstick
Fragrance: It has a chemical fragrance which isn't bothering at all.
Swatch: In the image below.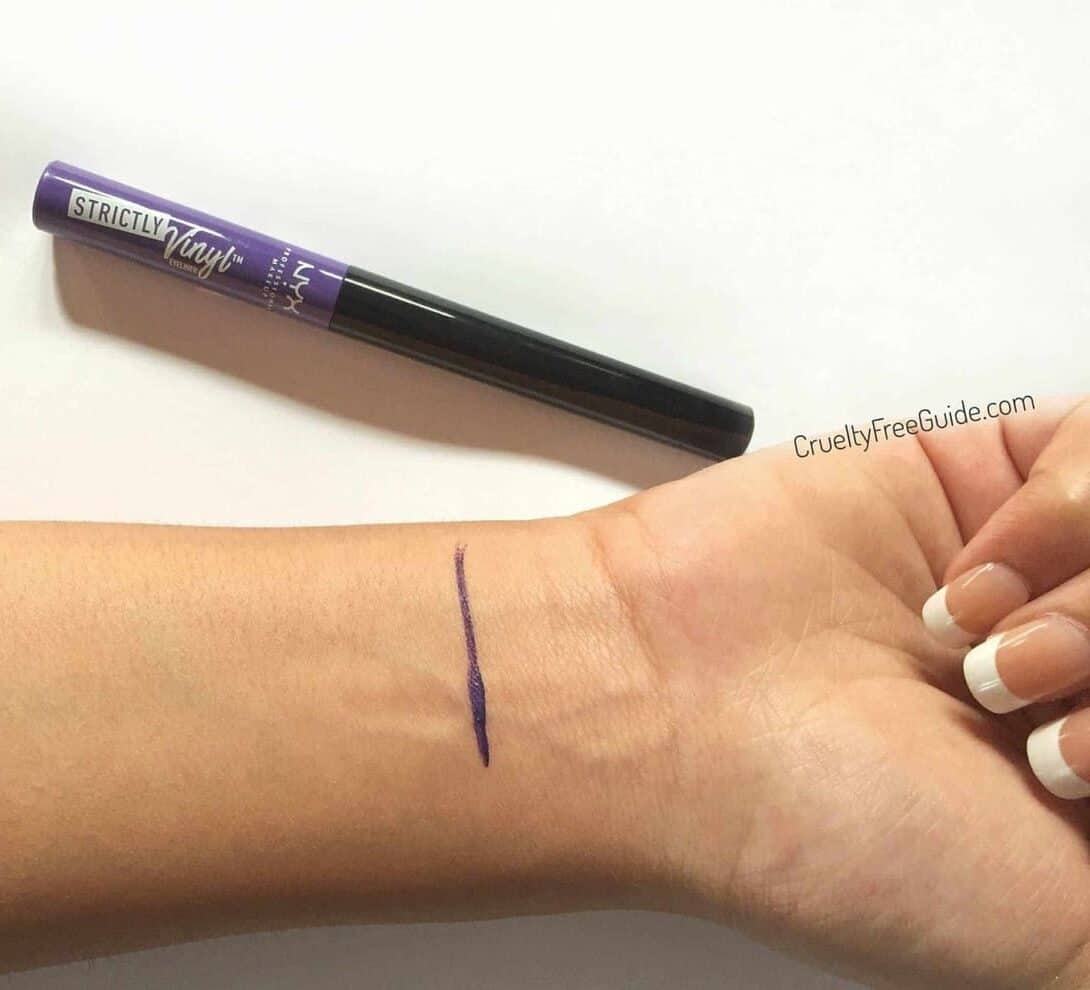 My Experience: My experience with this eyeliner has been really good. I rarely apply eyeliners but since the time I got this one, I've been reaching out for it the most. At a point of time, I ditched my black eyeliner and wore this eyeliner whenever it could go with my look.
I have loved using this eyeliner as it is really pigmented and helps me create colourful looks very easily. The shade range is amazing and has so many bright colours. The finish of the eyeliner is matte and it doesn't budge at all.
The only thing that I wish for is a little bit more quantity as this will be finished up very quickly if I apply it regularly. So a little bit more quantity would have been better.
Pros:
1. Pigmented
2. Smooth texture
3. Matte finish
4. Long staying power
5. Doesn't crumble up
6. Good shade range
7. Flexible brush tip
8. Travel-friendly
9. Cruelty-free
10. Inexpensive
Cons:
1. Quantity is a bit less
CFG Rating: 4/5
Will I Repurchase?
Yes, I will repurchase this eyeliner. It has an amazing price point according to its performance.
Do I Recommend?
Yes! If you're someone who loves wearing colorful eyeliners by itself or going all out with colorful eye makeup looks, this drugstore eyeliner is for you.
Overall Summary: NYX has been my favorite brand when it comes to using any colored eye makeup products. Also, their range has so many colorful products that I always end up buying something or the other.
This eyeliner again got me hooked to it as it adds a nice pop of bright colour to any makeup look and I totally love that! If you're looking for something to amp up your boring eye makeup then do try this eyeliner. Moreover, I feel it's one of the best drugstore eyeliner currently out there. Best part, it's cruelty free too.
Divi