*includes affiliate link(s)
Last Updated on 10/20/2023
Let's look at the best-performing cruelty-free concealer that will make you look more awake than you actually are. Pesky eye bags or that zit that just popped on your face? It got you covered.
Concealer is your best friend when you're having a bad skin day or when you don't want full-face makeup. Time to add one of the following ride-or-die to your cruelty free makeup stash. We do have amazing vegan picks.
Best Cruelty Free Concealer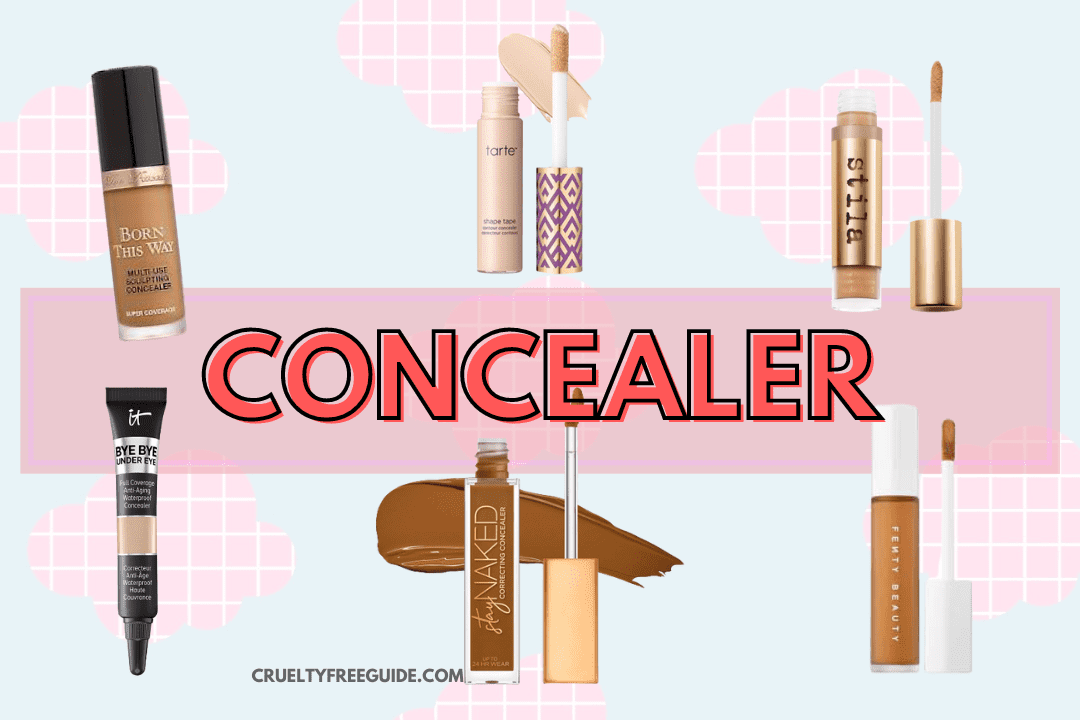 Tips
To avoid creasing, avoid layering on too much of the product. It will make you appear older than you are and most likely to crack.
Bake your concealer only if needed. If you have oily skin or your concealer always gives up on you midway, you do need baking. (Baking = Setting with a loose powder)
Choosing the right shade is important. So you'll find multiple stores alongside the products. Look everywhere for your shade! As a professional MUA, I do need multiple shades. Sometimes Ulta doesn't carry all the shades and it's infuriating.
If you get a different shade, you can always use it to contour or highlight, depending on the shade obviously. Or you can always return it. Some sites have a visual try-on, give it a go.
Try experimenting with a good primer. Sometimes it's a faulty primer. For example, look for a hydrating formula if you're on the dry skin side. Also lightweight.
I recommend starting off with a little and building on as you go & need. Remember, you can always add on but doing the opposite will be messy.
To prevent the concealer from sinking into the lines and wrinkles, you need to use a nice primer. Consistency is crucial. We don't want anything that comes off as patchy or creases.
Put your concealer to multiple uses. You can use it as a nose contour, eyeshadow base, highlighter, and so on so forth.
Things to Consider
Here is what we consider to decide if a concealer is worth it or Nah.
Coverage
Blendability
Staying Power
Flashback
Sweatproof/ Waterproof
Let's start.
Urban Decay Stay Naked Concealer
It's creamy yet lightweight. Blends nicely and covers those pesky dark circles perfectly. It says full coverage which is true as it's buildable. However, I like the medium coverage. Looks natural, lasts throughout, and no creasing.
I like the applicator as it makes things easier. You only need a little bit. If you're like I've tried Shape Tape and it isn't for me. I hear ya. You can give this baby a go.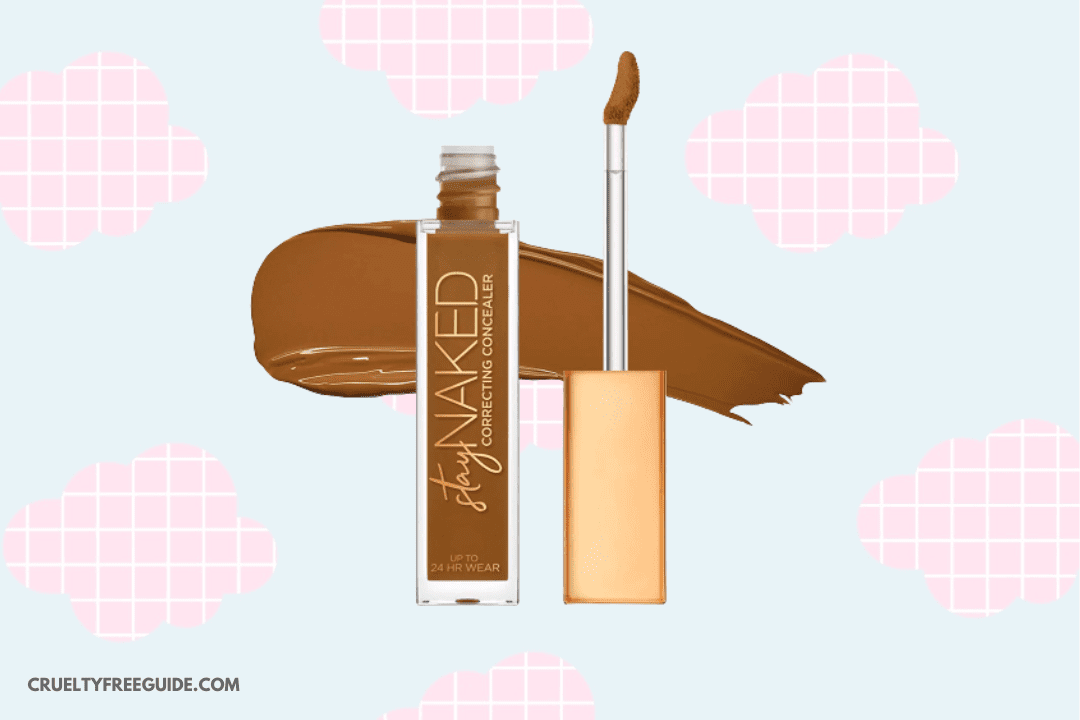 Pros:
Vegan
Staying power
Sweatproof
Nice wand
Lightweight
Matte finish
Cons:
Tarte Shape Tape Full Coverage Concealer
I use this for blemishes and my under eyes. It's the best concealer ever. It feels so good on my skin it doesn't feel like I'm wearing anything. Covers well after just one coat. It blends well it's a bit drying if you have dry skin but it covers so well!
Shape Tape is available in 30 colors. A full coverage formula that blends easily giving your face a lifted look. Stays put for about 8-9 hours and gives a matte finish to the skin. It is long-lasting. It blends smoothly and offers beautiful pigment. Good for under-eye bags!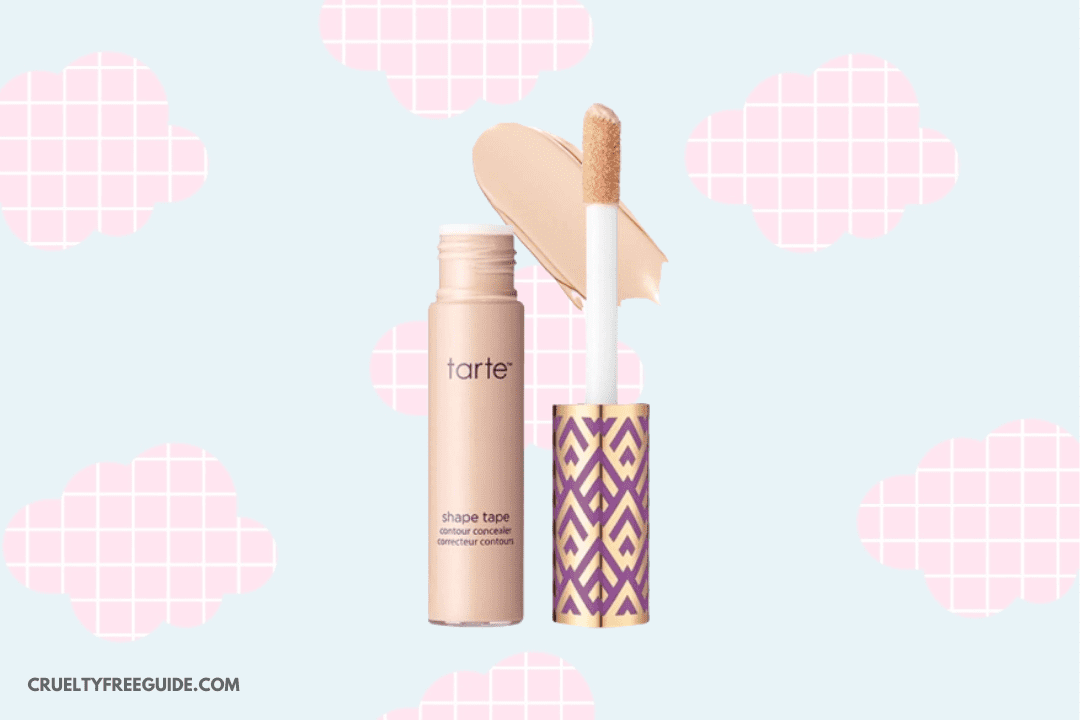 Pros:
Vegan
Doesn't crease or settle into fine lines
Full coverage in one coat
Clean ingredients
Has shea & mango butter
Works great for blemishes & panda eyes
Cons:
Too Faced Born This Way Concealer
A lightweight and hydrating concealer that comes in 35 shades. Dry skin will love it. It is oil-free and non-comedogenic. Born This Way is photo-friendly and doesn't give any flashbacks. The doe-foot applicator makes it easy to work with.
A little goes the long way. It holds well for a long. But it did crease after a couple of hours. Setting with a powder will surely delay the cracking.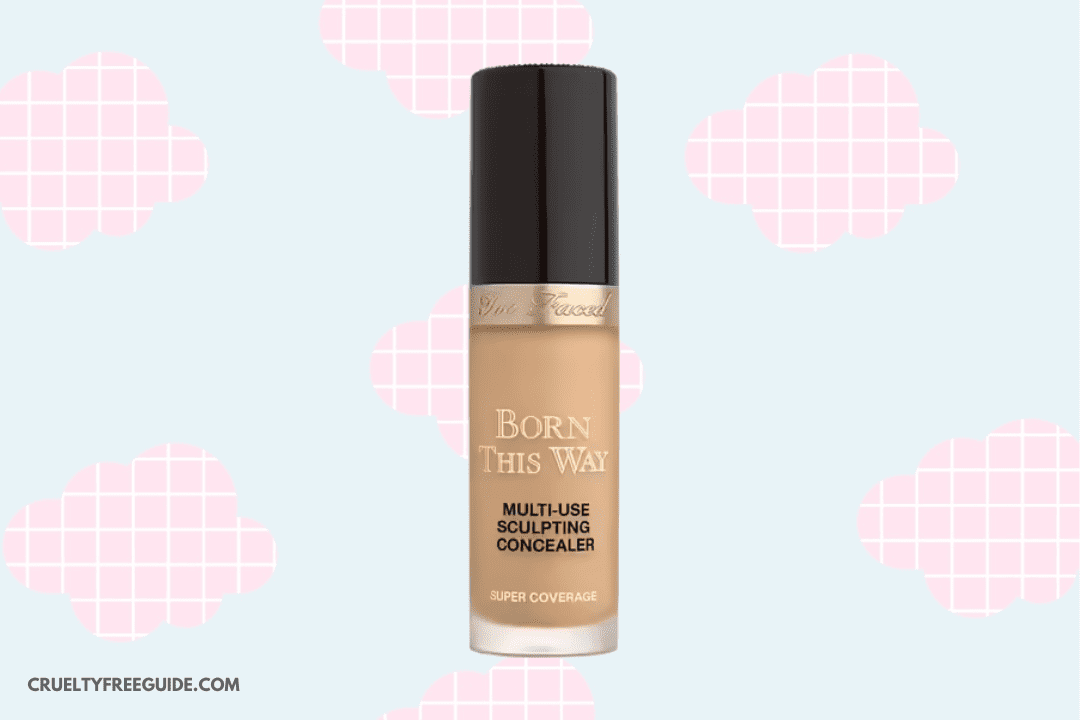 Pros:
Vegan
Blends easily
Full coverage
No flashback
Hydrating
Lasts throughout the day
Lightweight
Cons:
Rare Liquid Touch Brightening Concealer
It is a perfect cruelty-free and vegan concealer for daily usage. Gives a brightening effect and lasts throughout the day. The coverage is medium and ideal for everyday usage. It looks natural and the radiant finish is beautiful. There are 48 shades for you to choose from.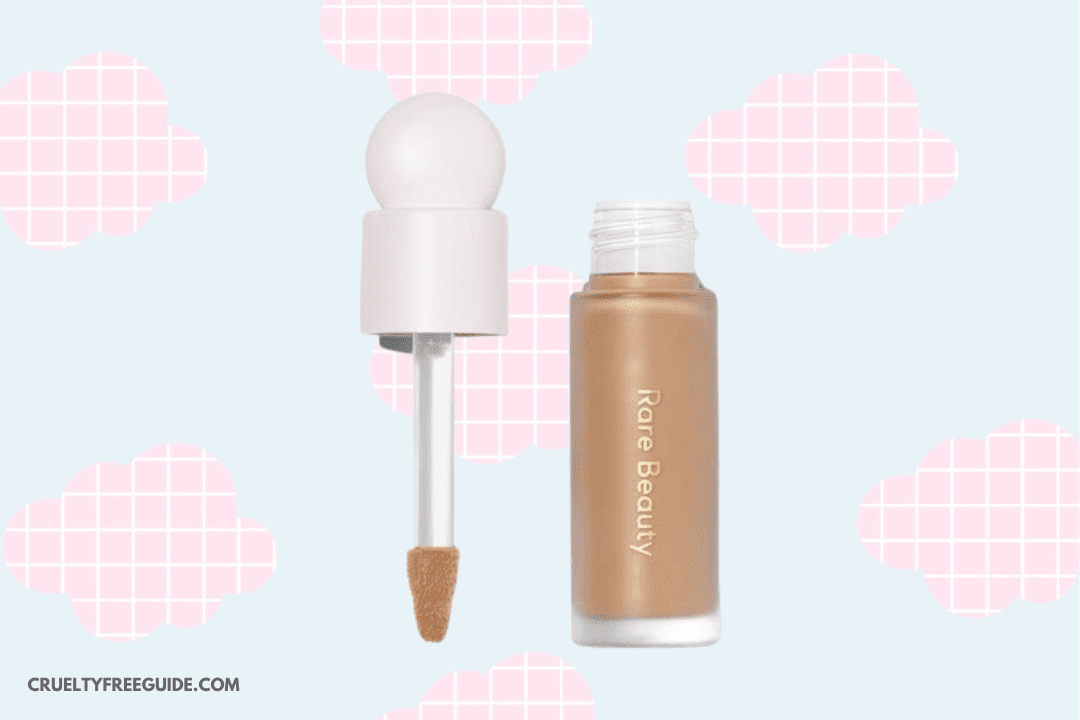 Pros:
Vegan
Illuminating finish
Nice for regular use
Free of parabens
Lasts throughout
Amazing coverage with a natural finish
Cons:
Stila Pixel Perfect Concealer
It's another nice option for mature skin. The best part for me is that it didn't crease. I didn't feel it much so I can say it's lightweight with impressive coverage. No cakey-ness. Lasted long hours without cracking! Makes for a great under-eye concealer.
Pros:
Nice coverage
Doesn't crack
Cons:
IT Cosmetics Bye Bye Waterproof Concealer
A must-try for anyone in and over their 40s. It works great as an under-eye concealer for mature skin. A creamy concealer that won't settle into the fine lines and wrinkles or appear cakey.
Bye Bye concealer is pigmented, goes on smooth, and blends well. It lasts long and is waterproof. It helps to deal with the eye bags beautifully. Full coverage. Also, a wide range of shades to choose from – 48 shades!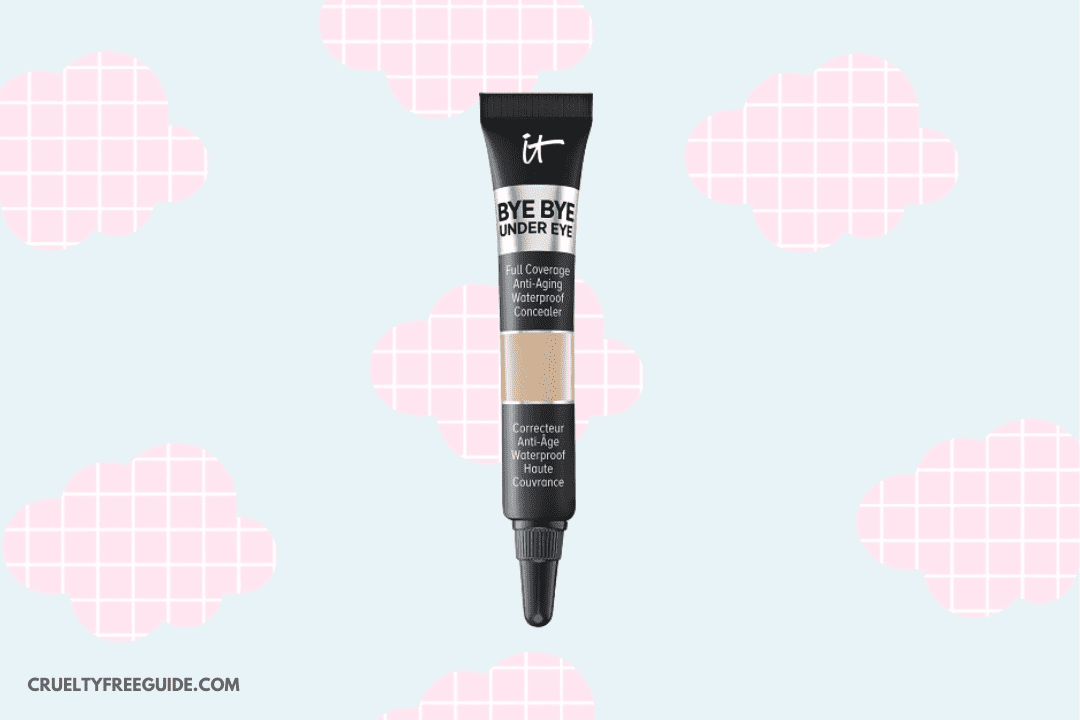 Pros:
Full coverage
Waterproof
Anti-aging mature skin friendly
Long lasting
Suitable for sensitive skin
Small amount and you're good to go
Cons:
Creased somewhat after a few hours
KVD Good Apple Lightweight Concealer
It is the concealer version of the popular KVD Good Apple foundation. Available in 32 shades, the USP is full coverage yet lightweight. Also, the doe foot applicator is bigger and better to work with. The coverage is indeed full with a natural finish.
It gives you time to blend as it doesn't dry down quickly. Nicely pigmented. It lasts long throughout the day with slight creasing. On the flip side, it is not hydrating enough. Go for a hydrating primer or moisturizer beneath.
Pros:
Vegan
Full Coverage
Nice doe foot applicator
Natural Finish
Recyclable packaging
Free of harsh chemicals
Smooth & creamy
Long-lasting
Cons:
Fenty Pro Filt'r Instant Retouch Concealer
Lastly, we have our holy grail with 50 shades. Creamy vegan concealers hide under eye bags and add a brightening effect. It gives you that lifted look we all love. Doesn't feel heavy and blurs out well and blends nicely. It is definitely worth the price. Full coverage and impressive staying power.
Pros:
Vegan
Full coverage
Matte finish
Clean ingredients
Cons:
---
That is a wrap. Choose whatever suits you the best!
Share on Pinterest!