Last Updated on 12/24/2022
You are well aware of animal testing for cosmetics and being cruelty-free. And now you have decided to go cruelty-free. But you are confused as to how to ensure that a brand is cruelty-free and genuinely animal-friendly.
Firstly, you are awesome for taking this step. Kudos to you! This is not the bare minimum. It's a crucial and applaudable step. Thank you for trying to add more cruelty-free options to your life.
You can skip right to the steps that are right below.
But let's make sure we are on the same page with these terms thrown around without much thought.
How to Identify Cruelty Free Products?
What is cruelty-free?
Cruelty free is a label to protect animals against the heartless practice of testing. Popular cosmetic brands often experiment on animals.
These experimentation procedures are extremely painful and abusive. It can be permanently damaging to these 'test' animals. Also results in a torturous death. Dying is one thing, being killed and that too horrendously is absolutely another.
Check out our Guide to understand What is Cruelty-Free in simple words.
What is a cruelty-free product?
Cruelty Free product ensures that it is not tested on animals in any way or at any stage. Cruelty-free brands offer cruelty-free products.
So you should look out for the brand while shopping rather than the product individually.
How to ensure that the product is cruelty-free?
There is no hard and fast rule to mark cruelty-free products. It is because of the lack of global standardization and law enforcement regarding animal testing for cosmetics.
However, there are a handful of certification programs and ethical groups that help in labeling.
7 Easy & Practical Ways To Know If Cosmetics Are Cruelty-Free
Next time you go on a shopping trip, do pay attention to the points I am listing below.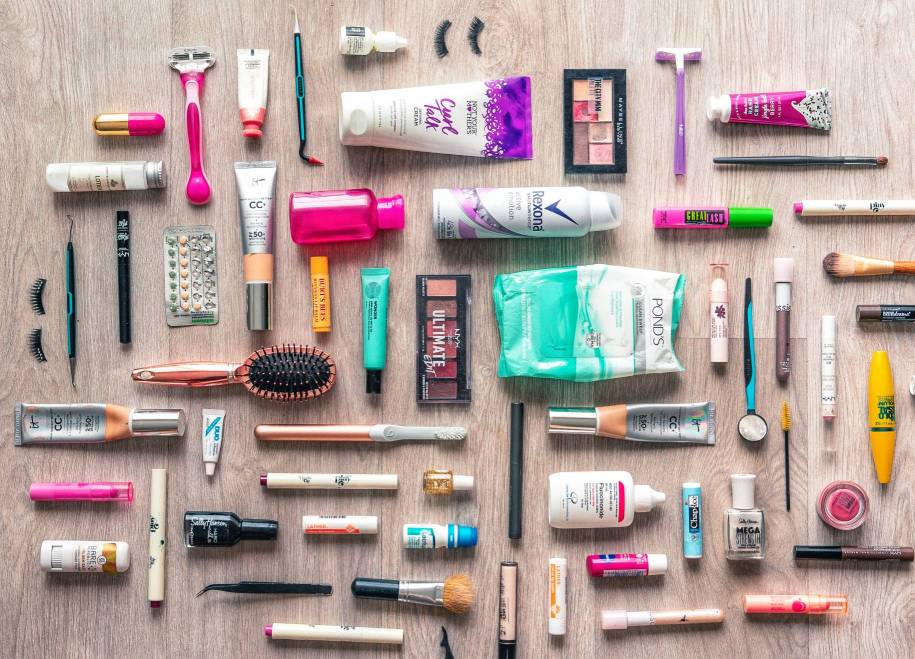 1. Written Claim or Testimony
Do not fall for this gimmick. You'll come across written claims with cute logos claiming to be "cruelty-free" or "not tested on animals". Generally, you can find it at the back of the product alongside other details such as shelf life, usage, or ingredient list.
There is no strict standard for mentioning the cruelty-free claim. These words are often 'morphed' and used as per 'preference'.
Keep in mind, a product doesn't qualify to be actually animal cruelty-free just because of these morphed words.
2. The Bunny Tag – Authorized Logos
It is the most common technique to ensure the animal-testing status of a brand. Also, the label and certification are of the highest importance. This method is one of the popular international certification schemes regarding cruelty.
Firstly, know the authorized certifications and logos. You must be able to recognize authentic labeling.
The logo is picturized on the product alongside other details. It is an easy-to-spot visual representation.
Here are the two most famous and widely recognized bunny logos:
Cruelty Free International's Leaping Bunny
Among the popular certifications, the 'Leaping Bunny' is reputed and well-acknowledged. Leaping Bunny depicts a white rabbit in a jumping pose.
It is managed by Coalition for Consumer Information on Cosmetics (CCIC) in the US and Canada. Meanwhile Cruelty Free International (CFI) oversees other countries.
PETA's (People for Ethical Treatment of Animals) logo
The other well-known bunny seal is PETA (stands for People for the Ethical Treatment of Animals). The PETA seal has a small bunny's face with two large pink ears.
There was another popular logo that read "Not Tested on Animals" alongside a Rabbit. It was by the Australian organization, Choose Cruelty Free (CCF). Interestingly, CCF merged with Cruelty Free International in June 2021.
3. Cruelty-free Web Database
Check out Cruelty Free Guide where we spread awareness regarding the ethical ways of living.
There is a Brand – A to Z section that encompasses the company's cruelty-free timeline, history, testing policy, parent company, and all other relevant information.
We reach out to brands and ask them multiple questions to confirm their cruelty-free status. While some brands don't reply back, those actually cruelty-free surely confirm their status to us.
I recommend always checking the brands' latest status & where they stand in regard to animal testing policies.
4. Country of Business – Manufacture & Selling
It helps to know whether a brand sells in a country where testing laws are mandatory. Although it's not a sure shot way as this process is not clear as a crystal. There are complications and exclusions that a company can play around with.
If you live in a country that has banned animal testing (like the UK) all the country-made products will be cruelty-free.
PS – There are reports of ingredient testing for cosmetics to be allowed again in the UK. However, a judicial review is being looked at after Cruelty Free International filed an application. (Source)
On the other hand, some countries may have animal testing as a common practice (e.g. China). Most probably, then it is not cruelty-free.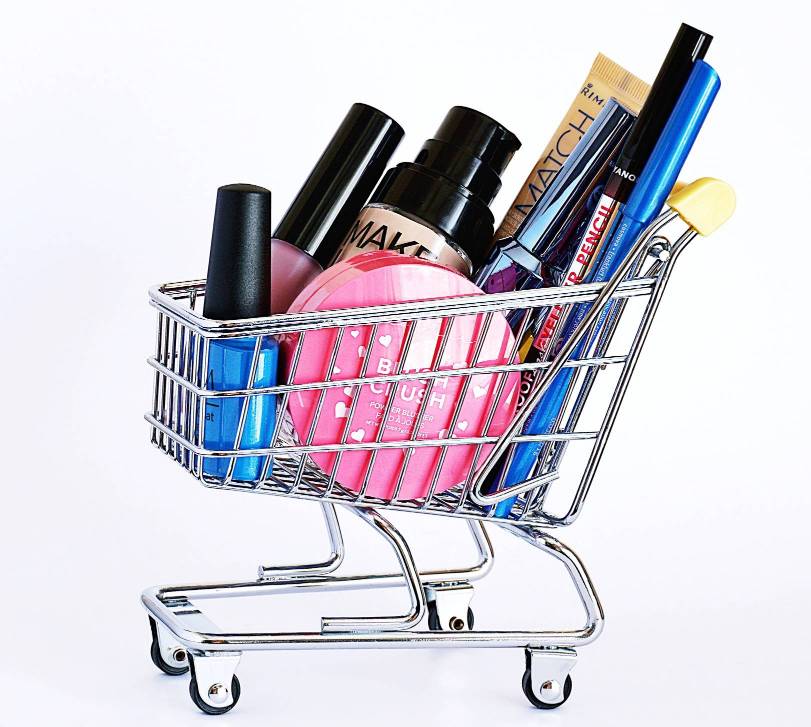 5. Ask the Brands
Ask the brands about their testing policies, country of business, certifications, and whatever other queries you have in regard to being cruelty-free.
Yes, as simple as that. Follow these directions.
Head to the official website of the company, preferably the US version.
Go to the Contact or Customer Service page. You will find a form, email address, or some other way to contact the company.
You can ask your concerns and queries there.
For reference to what exactly you should ask, use the questions that we ask while reaching out.
6. Reading between the Lines
There is a lack of hard and fast rules in this space. It is an unregulated market. It results in space for uncertainty and the chance for the market to exploit the consumer. There are certain terms often dabbled & played among the giant MNCs.
So as consumers, we need to be well aware and read between the lines while shopping. We need to be awake and self-educated.
No need to hang up on the terms, just be aware. Know the difference between cruelty-free and vegan, the meaning of terms such as organic, natural, and sustainable, their differences, and so on, so forth.
7. Need to check multiple boxes…. okay?
You need to know multiple means to check whether a brand is actually cruelty free or not. So, don't rush it! Take your time, especially if you're a beginner.
Sometimes, just the logo is not enough for the brand to be cruelty-free. For example, Dove is in the gray area although it is certified by PETA.
So it is always a good practice to enquire fully rather than just going with what you see.
You checked a brand online, it was good to go… but months ago.
Another way to look at it is the ever-changing status of the brands. At a given time, they're cruelty-free but will completely ditch it to expand. Examples are Mac Cosmetics, and Nars, among others.
There is also a vice-versa scenario that we love. For example – Garnier and TRESemme became certified cruelty-free.
8. Parent Company's Ethics
Extra bonus tip! Look at the owning company's policies and stance on testing and animal-friendliness. A brand is often owned by an MNC. You can see some examples here – Who Owns Aveeno, Cetaphil's Owner Company, and Lancome's Parent Brand.
I'm putting this out there for your knowledge. Whether to consider the parent company's testing policy or not, is totally up to you. More than often, consumers have contradictory views on this topic.
As a consumer, it is your decision. You are in a 100% judgment-free zone.
---
It is a wrap. Make sure to share the post. Also, do you have any unique ways to check if a product is safe? Share in the comments below.
Share on Pinterest!