Last Updated on 02/20/2023
Cruelty-free is not a modulated term. That's why there is no set-in-stone definition. It can be morphed in certain ways. So here we are decoding it in the simplest possible way. Beginner-friendly without any overwhelm!
What is Cruelty Free?
Cruelty free means there is no occurrence of animal testing in any form and at any stage.
You can check out the meanings of cruelty-free related terms and jargons in layman's language.
In regards to cosmetics, beauty, and makeup, cruelty-free means that these beauty products or their ingredients are not tested on animals by anyone. It also ensures that the products are not sold in mainland Chinese markets.
Two levels of Cruelty-Free
A product can only be truly cruelty-free if it passes the following conditions. This is the part where companies take advantage of the loopholes.
Product Level – The final product and its constituent ingredients must not be tested on animals.
Production Level – During production, there should be no testing at any stage.
Manufacturers
Suppliers
Third party (Research laboratories)
Company itself
Country of Business – The brands must not sell their products in countries where testing is mandatory by law. Example – Mainland China.
Meaning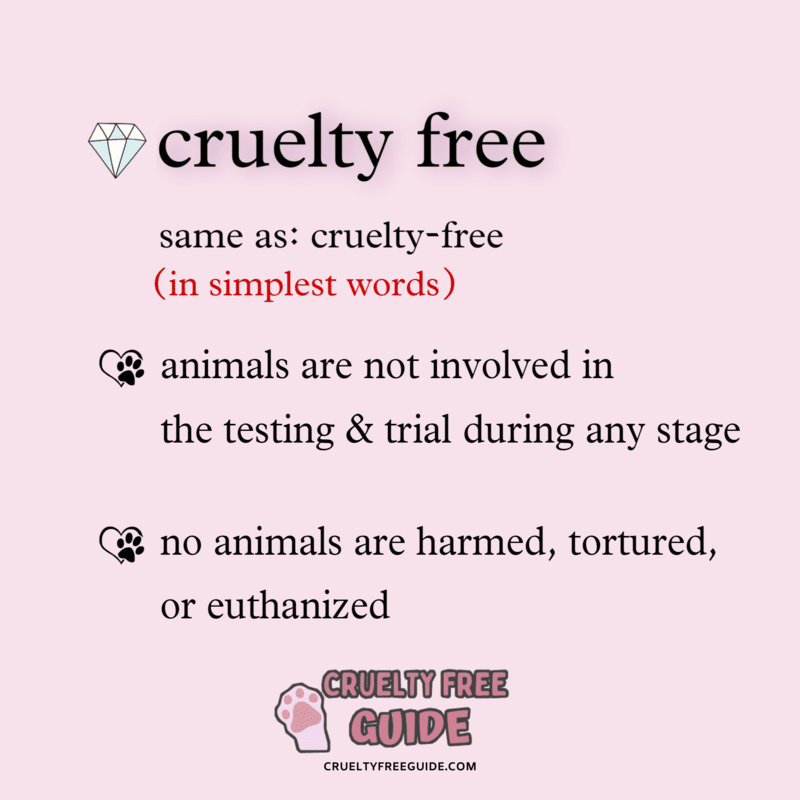 Cruelty-Free Brand means Cruelty-Free Products
For the sake of disambiguation, ease, and convenience, the cruelty-free tag goes alongside the brand rather than the product.
For example, let's say the brand Covergirl is marked as cruelty-free. It means that all the products of Covergirl are animal friendly without any loopholes. There is zero animal testing and no animal-tested products.
Cruelty-Free vs. Not Tested on Animals
Both the terms "cruelty-free" and "not tested on animals" or "no animal testing" are different. How so?
As mentioned earlier in the article, this is the part where loopholes come to play.
1. No Animal Testing means that the brand itself doesn't participate in the testing practice. The same rings true for "Not Tested on Animals" or any other rephrased term. Loophole activated.
Did you notice it? You will find the answer in the next paragraph. But you can pause here and think to yourself.
Brands outsource the unethical testing practice. They do not test by themselves but they do fund these tests. Generally, brands hire third party research facilities, experiment centers, and testing labs.
The rephrased tags can also mean testing at other levels of production. E.g. during manufacturing or supplying.
2. A company can tag its products on its own. It can mark the products however it deems fit. Hence, there is a requirement for authorities. Here come the cruelty-free certifications and logos into action. The brands have to earn the badge by truly being animal-friendly.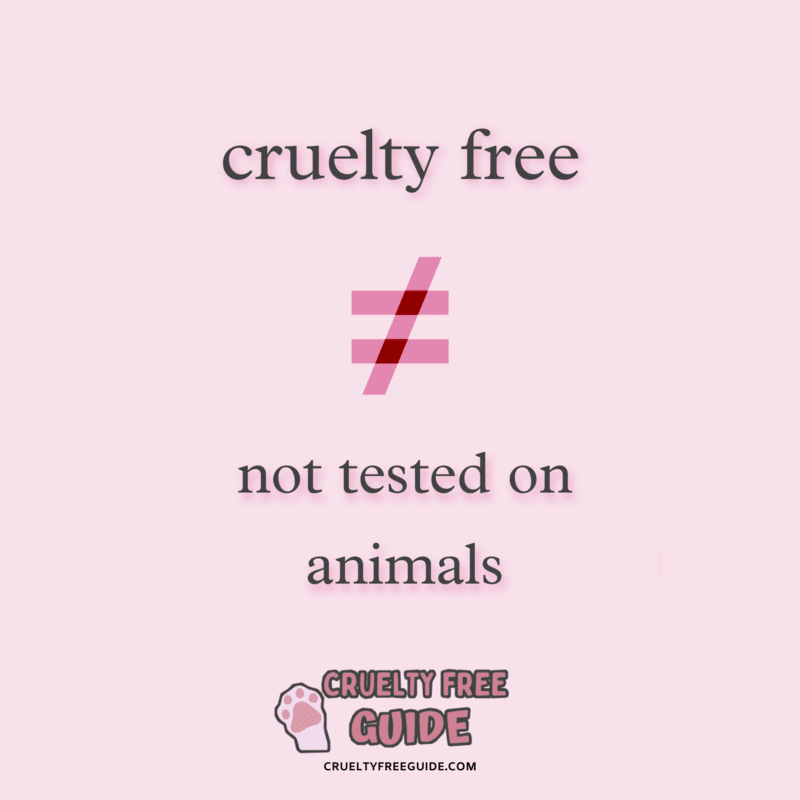 Cruelty Free vs. No Animal Ingredients
These two are different terms that are often confused to be the same. By now, you already know what cruelty-free means. No animal testing in any way and at any stage sums it up in a sentence.
Meanwhile, the term "no animal ingredients" means that the product is free of any animal ingredients. This label ensures that the product doesn't contain any animal-derived ingredients.
It means that the product is vegan. Cruelty-Free and Vegan go hand-in-hand. Here is an easy and quick guide on Cruelty-Free vs. Vegan.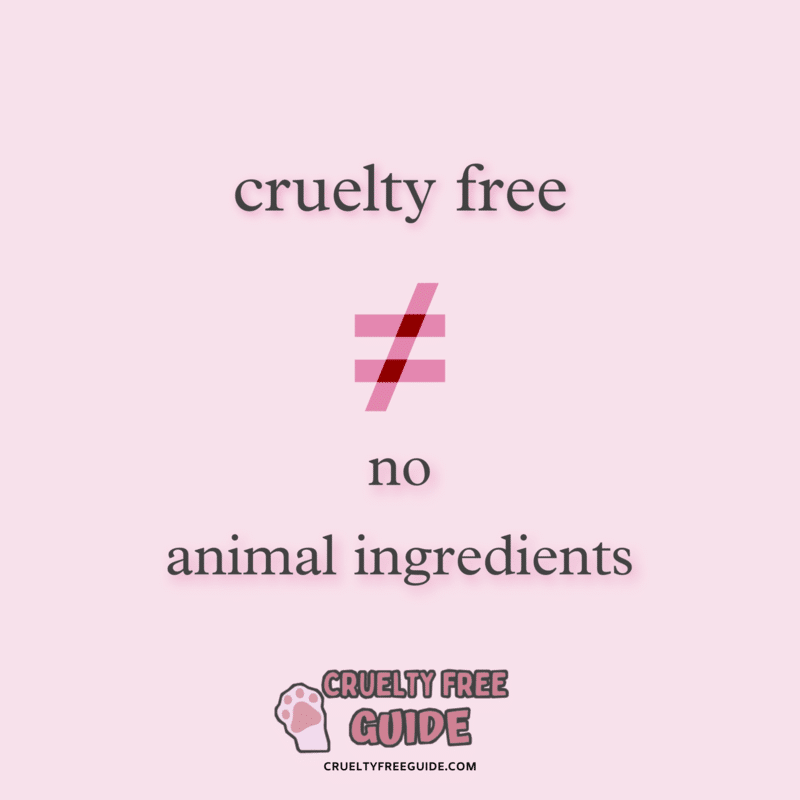 Why are companies transitioning?
Companies are moving to the other side because of many reasons. There are new and better alternatives popping up. Animal testing is not 100% reliable. Being marked as safe after animal testing doesn't ensure cent percent safety for humans. This defeats the whole purpose.
Also, the testing data and disturbing facts are contributing to switching.
Animal-friendly brands help to pave the way to sustainable and ethical beauty practices. When a company is certified, it implies that it does not test its products on animals in any way.
It is not mandatory for companies to be animal-friendly in the United States. But cosmetic and skincare companies are taking the initiative.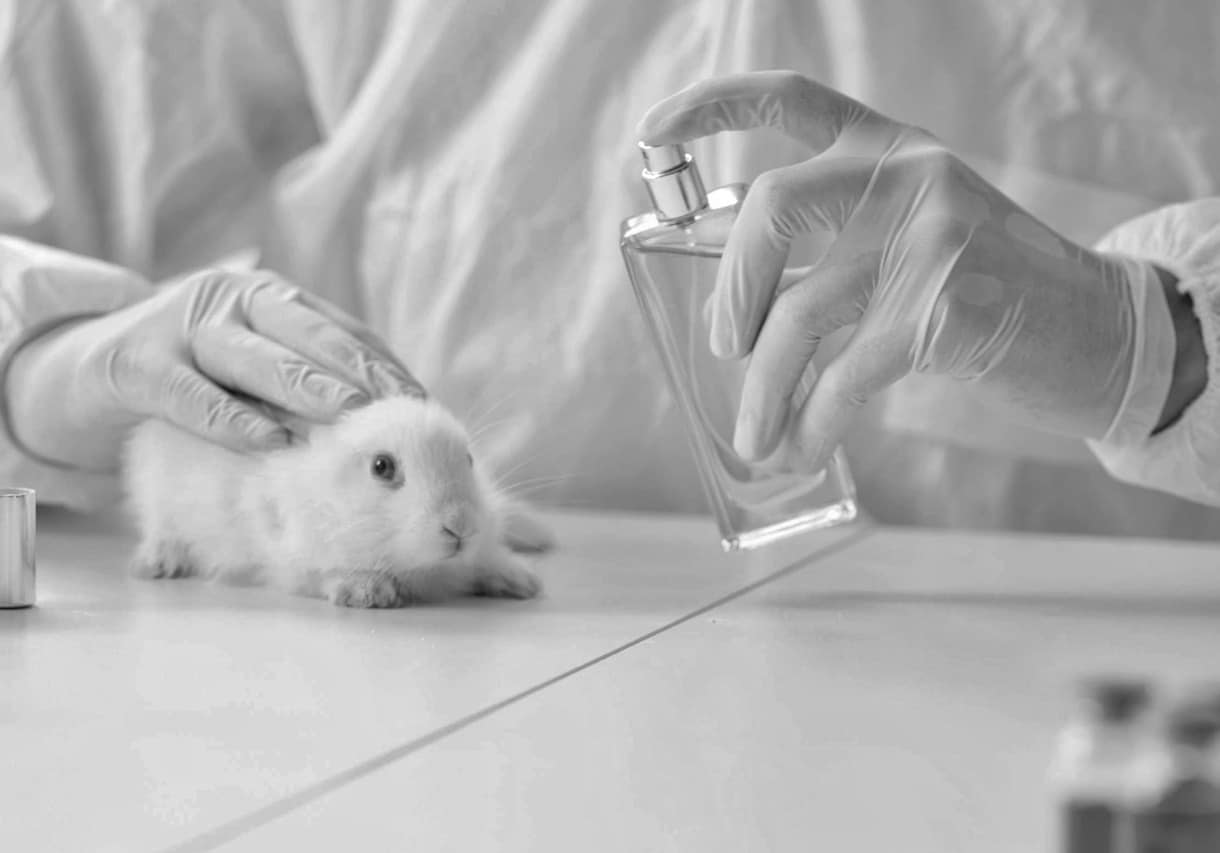 How to know if a company is safe for animals?
It is easy for you to know. Check if the following requirements are being met or not.
The company does not test its cosmetics – the final product or the ingredients on animals.
Check the parent company's testing policy.
The brands must not hire third parties for testing or research purposes.
Brands must be certified by organizations and have an authorized logo. E.g. Leaping Bunny or PETA.
Here is a quick list to identify animal-friendly products like a pro.
Why should you consider switching?
Consider switching because these products help you look and feel beautiful without any guilt. You are not using something that involves hurting innocent living creatures.
Going animal-friendly is one of the many steps that an educated and progressive generation like ours must take to protect poor animals from being subjected to pain and injustice.
---
FAQ
Does cruelty-free mean no animal ingredients?

No, it doesn't mean 'no animal ingredients'. Rather, vegan implies no animal ingredients. Bid adieu to the confusion.
Does cruelty-free mean 'not tested on animals'? 

Partly yes, but not totally.
That sums it up for now. Check out our detailed yet easy Guide to learn more about testing in the beauty sector.
Make sure to share the article to spread awareness.