Last Updated on 06/01/2023
Tatcha has confirmed that it is cruelty-free in 2023. No finished products or ingredients are tested on animals by the brand, via its suppliers and third-party. Tatcha products are also not sold in wherever testing is mandatory by law. It is also PETA-approved.
Overview
| | |
| --- | --- |
| Testing by Brand? | No |
| Supplier/Third-Party Testing? | No |
| Ingredient Testing? | No |
| Finished Product Testing? | No |
| Sells in China? | No |
| Vegan? | No |
Tatcha is a well-known name in premium skincare. It is one of the clean brands you get in the US. Simple ingredients from ancient Japanese skincare are the main USP. Today, let's explore Tatcha's testing policy. Is Tatcha cruelty-free or vegan in 2023?
Is Tatcha Cruelty-Free & Vegan?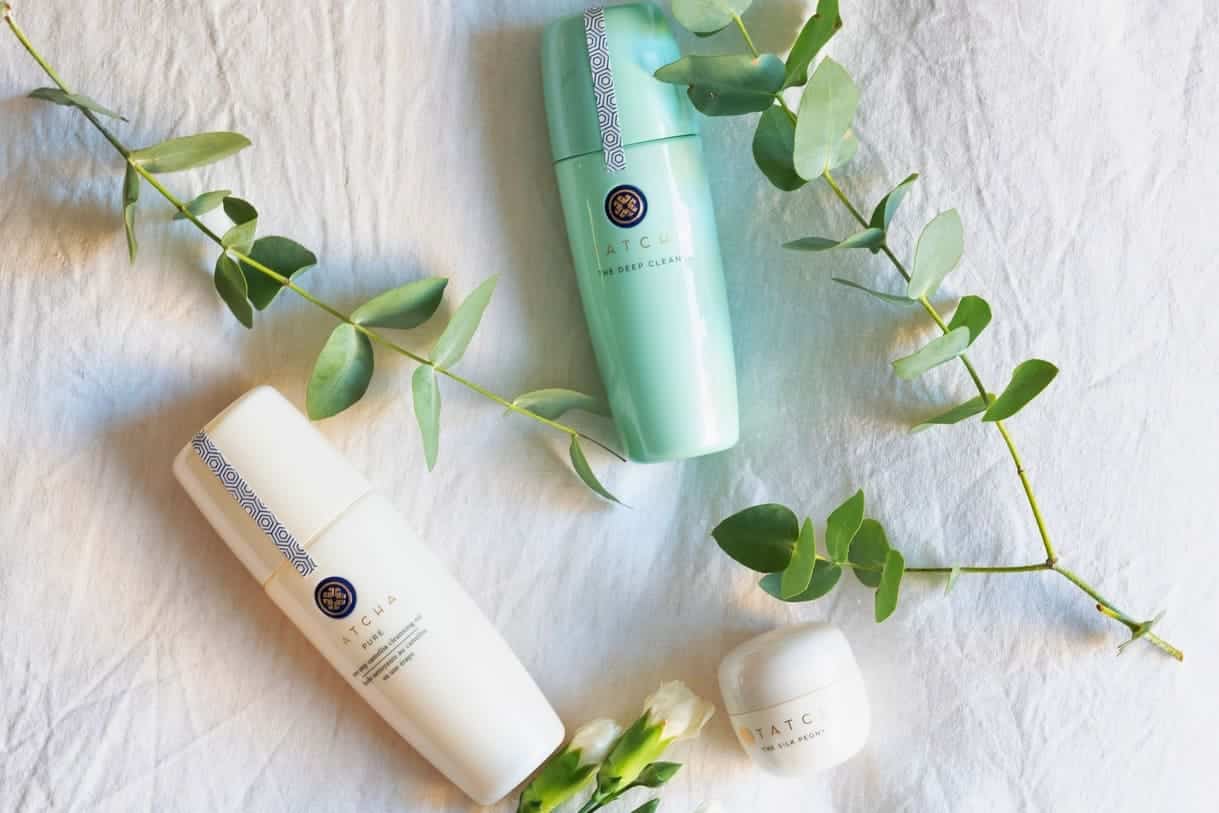 Tatcha Animal Testing
Here is an excerpt from the brand's official website:
We proudly do not test on animals. We do extensive 3rd party safety and efficacy testing on voluntary human subjects.

Internationally, we are committed to being cruelty-free, and we do not allow anyone to test on our behalf.

We are a part of PETA's Beauty Without Bunnies program.
According to Tatcha, it is free from animal testing. The finished products and ingredients don't go through inhuman animal testing practices. It does not involve any third-party animal testing laboratories as well.
Cruelty-Free Timeline
Initially: Since the beginning days, Tatcha was famous for its sustainable policies. Tatcha products were made from ethically harvested ingredients. Tatcha products are also free from animal tests.
2019: In 2019, Tatcha's founder sold this brand to a multinational household and beauty brand.
Since Tatcha parent company is a non-cruelty-free brand, consumers had doubt if Tatcha remains cruelty-free. However, Tatcha maintained its cruelty-free status intact.
Currently: To this date, Tatcha's name is on PETA's cruelty-free list of brands.
Does Tatcha test on Animals?
Tatcha does not test on animals. It does not run animal tests on any of its ingredients or finished products. It does not allow its material suppliers to test the on animals either.
Does Tatcha manufacture in China?
No. Tatcha does not manufacture in China. It makes its products in Japan. It imports finished products to the US to sell in the US's mass market.
Almost all Tatcha products come to the US in ready-to-sell packages. Tatcha's Indigo Cream and Pore Perfecting Sunscreen are filled in containers in the US. These two use some ingredients that need special supervision from the US cosmetic safety authority.
Does Tatcha sell in China?
Tatcha products are not sold offline in mainland China. You won't get Tatcha products in any Chinese province where animal testing is a mandatory.
Is Tatcha certified by any organization?
Tatcha has acquired PETA's cruelty-free badge by signing into its Beauty without Bunnies Program.
Is Tatcha Vegan?
Tatcha is not vegan. Some Tatcha products contain animal by-products. However, it offers some vegan options. Here is a list of vegan Tatcha products.
Tatcha Vegan Products List
The Water Cream
The Rice Wash
Indigo Overnight Repair
Camellia Gold Spun Lip Balm
The Essence – Limited Edition
The Clarifying Clay Mask
The Camellia Cleansing Oil
The Essence
Aburatorigami
Gold Camellia Beauty Oil
The Powder Brush
The Rice Polish: Gentle
The Kissu Lip Mask
The Rice Polish: Deep
Voilet-C Brightening Serum
Ageless Enriching Renewal Cream
Do I recommend Tatcha?
I do recommend Tatcha as it is cruelty-free and also a supporter of PETA's Beauty Without Bunnies program. Tatcha does not sell products in Chinese provinces to prevent mandatory cruelty testing.
Tatcha is not 100% vegan. It contains animal by-products such as honey, carmine, etcetera. It offers some vegan products but is not 100% vegan.
Share on Pinterest