Last Updated on 01/01/2023
Pantene is not cruelty-free. Owned by Procter & Gamble, Pantene is involved in animal testing actively/passively. Finished product testing occurs by a third party. Moreover, they sell in countries where testing is required by law. It is also not vegan.
Pantene shampoo needs no introduction. Everyone knows Pantene. But have you wondered if they're ethical, sustainable, and vegan? Do they test on animals? Here is what we found.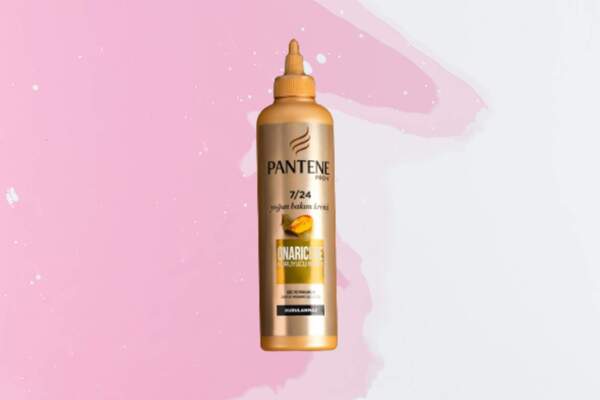 Overview of Pantene
| | |
| --- | --- |
| Testing of Finished Products? | Yes, where required by the law |
| Ingredient testing? | No |
| Testing by the brand itself? | No |
| Third-party testing? | Yes, where required by the law |
| Supplier testing? | No |
| Available where animal testing is mandatory by law? | Yes |
About Pantene
Pantene is a well-known hair care brand worldwide. This 76-year-old company originated in Switzerland. They later entered the American market. Popular celebrities like Priyanka Chopra and Selena Gomez have been brand ambassadors of Pantene.
Animal Testing Policy
Pantene has an official statement. They say the company doesn't test on animals. However, things take a turn as you slide down. Everything looks good unless decrypted.
What does Pantene say about its cruelty free status?
In the case of governments that still mandate animal tests, such as in China, Pantene is committed to working alongside those authorities and scientists to have alternative testing methods recognized and enable the cosmetics regulation to evolve towards a total elimination of animal testing.
The haircare brand doesn't test by itself. Third parties may test their products whenever required by the government.
There is also P&G's stance on the situation. They mention P&G has invested funds for better alternatives to the cruel testing.
P&G has devoted more than $440 million to develop cruelty-free alternatives.
Is Pantene Cruelty Free?
Pantene is not cruelty-free. They provide funding for testing in order to gain access to the Chinese market. Finished product testing is mostly done by a third party. Pantene is readily available in Mainland China. P&G is also not cruelty-free.
Do Pantene test on Animals currently?
Pantene do not test on animals actively. Rather, they are a passive player. This company funds the testing and sells wherever testing is mandatory. In a summary, Pantene tests on animals passively. Don't fall for its misleading testing policy.
Is Pantene Vegan?
Pantene is not vegan. They may offer some vegan products but they are not a true vegan brand. This means their products may contain animal ingredients such as
Cruelty Free Alternatives
Some of these brands also offer cruelty free and vegan shampoo.
Brands to Avoid
Who owns Pantene?
Procter & Gamble owns Pantene. P&G is a vast umbrella company that owns many popular brands. Olay, Head & Shoulders, Gillette, etc to name a few. They acquired Pantene in 1985.
Does the parent company test on animals?
The owner company, P&G isn't cruelty free. They also test on animals like Pantene.
Is Pantene made in China?
As per the research, Pantene doesn't manufacture in China. Most of their products are made in the USA. They produce separate products for the Asian subcontinent.
Is Pantene sold where animal testing is required by law?
Pantene is available in countries where testing is mandatory. It suggests that their products are definitely tested to 'secure' the consumers.
Is Pantene Sold In China?
Pantene is sold in Mainland China. The brand is easily available throughout the country. Also available in Australia, Europe, America, and Asia.
Is Pantene certified cruelty-free by any organization?
Pantene is not authorized by any organization. This is mainly because they are still a participant in animal testing in one way or another.
Is Pantene approved by PETA?
PETA doesn't approve Pantene. They have the company on the 'brands to avoid' list.
Is Pantene approved by Leaping Bunny?
Pantene is not certified by Leaping Bunny. You won't find any cruelty-free logo on their products.
Is Pantene sustainable?
Pantene is not sustainable currently. They offer a free recyclable program. Pantene claims to up their game by 2030. They mention upgrading to 100% recyclable packaging. Their main focus is to reduce plastic wastage in the upcoming years. However, currently, they are not entirely sustainable.
Is Pantene ethical?
Pantene is not ethical. They test on animals passively. Additionally, they sell in China and are not 100% vegan. Pantene is also not sustainable currently.
Is Pantene Clean?
Pantene is free from harmful ingredients. This list includes sulfate, paraben, and silicone. Do note that not all parabens are harmful. Pantene is not clean. It is also not natural.
In a nutshell, Pantene still tests on animals passively. Their testing statement is misleading. The popular haircare brand is non-vegan too. They fund the testing and sell in places where testing is mandatory by law.