*may contain affiliate link(s)
Last Updated on 08/30/2022
Milani is certified cruelty free since 2014. It has 2 prestigious certifications, namely Beauty without Bunnies and Leaping Bunny. However, it is not entirely vegan. It has some vegan products but not all.
Inspired by the lush beauty & fashion sense of the city of Milan, Milani is definitely the queen of the drugstore. A popular name in the category of seamless pocket-friendly makeup brands. This is how Milani left us awestruck. Do you also love this brand as I do? But wonder about its animal testing practices? You're at the right place!
Is Milani Cruelty Free & Vegan in *2022*?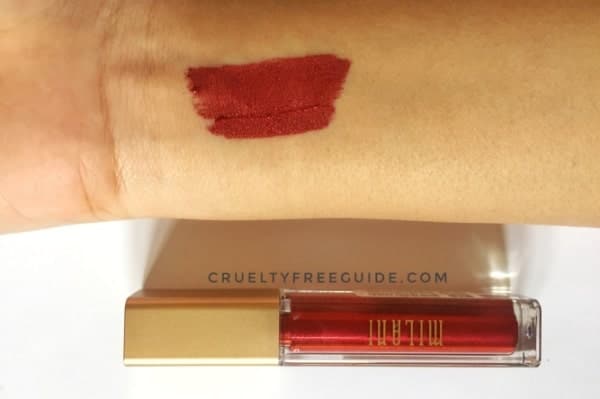 After all, who can ignore the utterly beautiful floral blushes from Milani? They look cute and are worth adding to your collection! This world-famous brand has given us bestsellers like Amore Matte Lip Cream, and Baked Blushes. Milani is much loved for its amazing products. Whatever may be your complexion and undertone, Milani has something for you.
Milani has a transparent policy and strict stance against cruelty. This bags them an all-time place in the "go-to makeup checklist" of every awakened consumer. Not just one, Milani is the proud owner of two golden standard cruelty-free certifications – Beauty without Bunnies and Leaping Bunny.
Let's take a dive and explore a bit about this brand's cruelty and vegan policies, shall we?!
Milani – Past & Present
Milani is the brainchild of Ralph Bijou and Laurie Minc. They are the founders of the famous makeup brand Jordana. Milan of Italy is considered an epicenter of the globe's fashion and style statements. This is what inspired Ralph and Laurie to find a new makeup brand for drugstore makeup enthusiasts.
2002: They started Milani in 2002 with its amazing range of affordable makeup with premium quality. For the initial years, Milani products were displayed with Jordana cosmetics in most stores.
2018: Later, Milani's huge customer base made it evade the boundaries. Gryphon Investors bought over Milani in 2018. However, its cruelty-free status remained unchanged.
Currently: As of now, Milani is available in 75 countries inclusive of the US and Canada, Australia, Brazil, Chile, the UK, the European Union, South Africa, and India (where animal testing is not required). Milani sells at Walmart, Walgreens, Ulta, Target, and CVS.
Milani Animal Testing
Milani is always vocal regarding its manufacturing policies. According to Milani's official statement, products never go through animal testing in any form.
"Cruelty is never captivating. At Milani, we believe that bold beauty should never come at the cost of animal testing. That's why our makeup is 100% cruelty free, as certified by PETA. Always. We never test on animals, and we don't allow others to test on our behalf."
Milani's transparent policy makes a thorough review of its ingredients supply chain to prevent animal cruelty. They do not sell their products in China where animal testing is essential for all imported cosmetics.
Cruelty Free Timeline
I could not find enough information to comment on Milani's animal testing policy during its initial years.
2014: Milani started using PETA's Beauty without Bunnies logo in 2014. They joined PETA's cruelty-free campaign around that time. Milani got its Leaping Bunny certification in June 2014.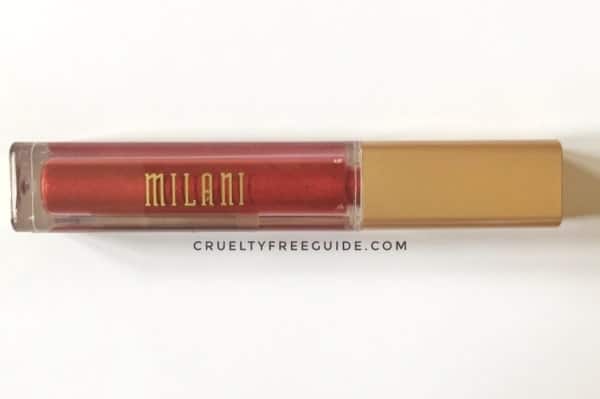 Does Milani test on animals?
Milani does not involve any animal-harming procedures in the manufacturing and testing of its products. Their products are completely free from any kind of cruelty all over the globe. That means, no Milani product gets tested on animals by Milani itself, any country authority, or a third party.
The brand clearly mentions this statement multiple times in its official statements. Their transparent manufacturing and testing policy has brought them both PETA and Leaping Bunny certification.
Does Milani manufacture in China?
Milani has manufacturing facilities in the US, Canada, and Europe (Germany and Italy). Their products have a tag that specifies where the particular product was made. Such as this one has a "Made in Korea" tag. It is to be noted that Milani products are not made in China.
Does Milani sell in China?
Milani products are not available in mainland China's consumer market. They haven't expanded their brand to China where testing is a must for cosmetics made outside the borders.
You can buy it in China from online websites that have overseas shipping enabled. It is not a very popular form of purchase and is rarely used. This kind of indirect sale is free from China's mandatory animal testing rule imposed on imported cosmetics. (Source)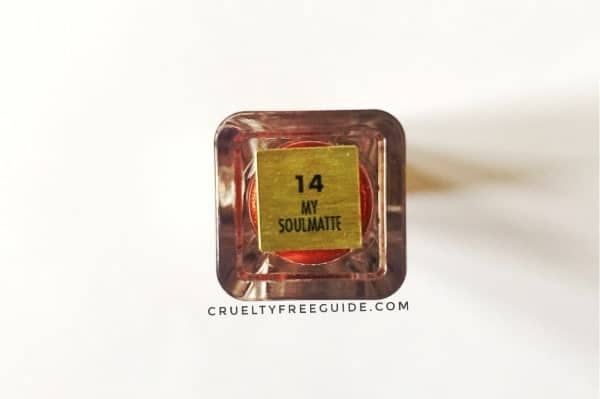 Is Milani vegan?
A makeup product is vegan if they do not have animal-sourced ingredients such as lanolin. Some products in Milani's catalog do contain products derived from animals.
However, Milani's vegan-friendly product list is quite alluring. Milani attaches a vegan tag with their vegan products. You can easily identify which one is vegan and which one is not.
Do I recommend Milani?
Definitely! I recommend Milani because of its quality and cruelty-free status. Both Milani's finished products and ingredients are 100% free of animal testing. It has a good amount of vegan makeup range to choose from.
Plus, Milani products do not contain harmful chemicals like triclosan, hydroquinone, and formaldehyde. Milani products also come with two golden standards of cruelty-free cosmetics, Leaping Bunny and PETA certification.
Makeup Brands to Avoid
If you use any of these brands, just know that they are not cruelty-free and still participate in animal testing. So if your favorite is down below, it's time to switch to Milani.
5 Highly Recommended Products
1. Milani Prep + Brighten Rose Face Oil
It is a cruelty free and vegan face priming oil.  Best for those having dry and dehydrated skin. Its main ingredients include oils of rose, sunflower, and vitamin C. It balances your skin's moisture level. Enjoy poreless dewy skin just perfect for flawless makeup.
If naturally lush brows are your ultimate target, you will love this brow tint. It is not only 100% cruelty-free but also vegan. It creates the perfect micro-blade effect. The tint has a fine-tip brow pen that imparts just the right amount of pigment. It is long-lasting and delivers a naturally fuller look.
3. Conceal + Perfect 2-In-1 Foundation and Concealer
A worldwide bestseller drugstore foundation that needs no introduction. It is a medium to high coverage foundation which doubles up as a concealer. The light formula stays on for a long and gives a feathery fresh feel all day. This multitasking foundation is available in 45 shades!
4. Milani Amore Matte Lip Cream
Here comes another star product from Milani. These are soft matte liquid lipsticks. One of the best cruelty-free lip lacquers in the drugstore market. Its formula is super lasting and comfortable. The pigment is saturated and available in 24 shades.
Looking for an affordable setting spray? Got ya! It is a great mattifying spray that actually holds your makeup together. It is like an affordable dupe of my favorite Urban Decay All Nighter Spray. Obviously, you can't really compare both, but this Milani baby is absolutely amazing for the price.
Milani became cruelty free in 2014. This means it doesn't test on animals since then. No ingredient and finished products are tested by the brand, third parties or suppliers. 
Share on Pinterest!