Maybelline is not cruelty-free in 2023. It means that the finished products or ingredients are tested on animals via supplier or third-party. Maybelline also sells wherever testing is required by law.
Overview
| | |
| --- | --- |
| Testing by Brand? | No |
| Supplier/Third-Party Testing? | Yes |
| Ingredient Testing? | Possible |
| Finished Product Testing? | Yes |
| Sells in China? | Yes |
| Vegan? | No |
Maybelline is a popular brand in the drugstore makeup. Not only here in the US but its popularity is across the globe. Its USP is innovative and inexpensive makeup. Let's check its ethical policies. Is Maybelline cruelty-free or vegan in 2023?
Is Maybelline Cruelty-Free & Vegan?
Started as a mascara-making brand, Maybelline's portfolio now includes a variety of cosmetics. Let's explore this brand together.
Maybelline Animal Testing
Maybelline often confuses the onlookers with its confusing policy statement.
According to Maybelline:
At Maybelline, we care for animal welfare and do not test on animals. Instead, we practice effective, non-animal ways to ensure the safety of our cosmetic products.
This statement makes you believe it is against cruelty in all forms. However, it is far from the truth.
Cruelty-Free Timeline
Initially – Criticism and controversy regarding animal testing policies have been a constant companion of Maybelline since its earlier days.
1996 – Maybelline got acquired in 1996 and followed footsteps of its parent company.
2010 – Though in 2010 it was revealed that Maybelline still pays for animal testing to sell its product in the Chinese market.
Does Maybelline test on Animals?
Maybelline does test on animals. It still funds animal testing of its finished products to enter the market of China and other countries where animal testing is required by law.
Is Maybelline certified by any organization?
Maybelline is not certified by any cruelty-free organizations because it is not cruelty-free. It is PETA or Leaping Bunny-approved. Rather, Maybelline is on PETA's brand to avoid list.
Is Maybelline sold in China?
Maybelline products are sold in China. You can easily spot them offline in Mainland China.
Does Maybelline manufacture in China?
Maybelline has manufacturing facilities in the USA and China. China's home-grown cosmetics products do not require animal testing as a mandatory step. But, not all Maybelline products that articulate in China are manufactured there.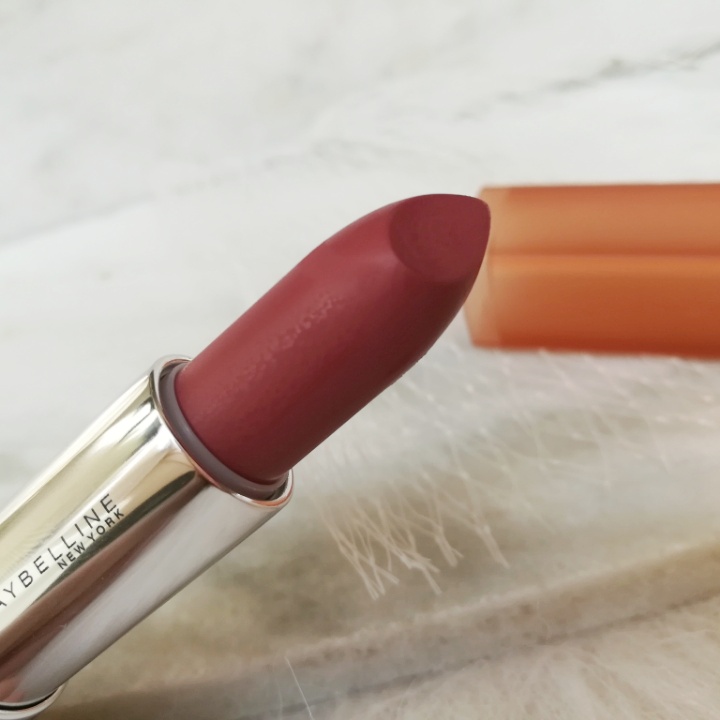 Is Maybelline Vegan?
Maybelline is not vegan in 2023. Its products contain non-vegan ingredients such as beeswax, carmine, among others. However, it does offer a few vegan options.
Maybelline Vegan Products
Here is a list of Maybelline vegan products.
SUPER STAY® 24HR Skin Tint with Vitamin C
THE FALSIES® Surreal Extensions Washable Mascara
TATTOO STUDIO® Ink Pen Eyeliner
TATTOO STUDIO® Brow Styling Gel
Green Edition SuperDrop Tinted Oil
Green Edition Balmy Lip Blush
Green Edition Mega Mousse Mascara
Instant Age Rewind Concealer
Green Edition Butter Cream Bullet Lipstick
SUPERSTAY® Longwear Concealer
Note – None of the abovementioned Maybelline products are cruelty-free. However, they are vegan. Do check the ingredients for vegan formulation. Same products with non-vegan formulation are also available. Vegan products are marked as vegan or specified alongside the ingredient list.
Do I recommend Maybelline?
Can't really recommend anything from Maybelline for its unethical practices regarding animal safety. It does a great job in exploiting the loopholes.
Maybelline products undergo several rounds of cruelty testing. To increase the global market share, Maybelline allows its products to be animal-tested.
Maybelline is neither vegan nor cruelty-free. It tests on animals and contains animal-derived ingredients such as honey and carmine. Maybelline also sells in China where testing is legally required.