Last Updated on 06/04/2023
MAC is not cruelty-free. MAC products undergo supplier or third-party testing. Brands that test on animals like MAC also sell in countries where testing is required by law. You will easily find MAC Cosmetics products offline in Chinese markets.
Cruelty-Free Analysis
| | |
| --- | --- |
| Testing by the Brand? | No |
| Testing by Third-Parties? | Yes |
| Testing by the Suppliers? | Possible |
| Sells in China? | Yes |
Summary
| | |
| --- | --- |
| Cruelty-Free | No, used to be back in 2012 |
| Vegan | No |
| Ethical | No |
| Clean | No |
Beauty enthusiasts love MAC! Today, let's have a look at MAC cruelty-free status as it has been criticized time and again for its shady testing policies.
Should you buy MAC products as a cruelty-free supporter or drop this brand for good?
Is MAC Cosmetics Cruelty-Free?
MAC Cosmetics was founded in 1984 by two photographers turned makeup artists. The brand was born because the founders wanted to fill up the gap between makeup products. The brand started its journey with lip colors. Later, it ventured into face makeup. In 1994, owner of MAC Cosmetics changed as it got acquired.
Did You Know?

MAC stands for Makeup Art Cosmetics Inc.
L'Oreal is an affordable dupes of MAC Cosmetics. But L'Oreal is not cruelty-free. Drop the idea if you are hoping to switch to NARS as it is in a similar range. Because while earlier it used to be, now NARS is not cruelty-free either.
Does MAC test on animals?
MAC Cosmetics does test on animals. It sells in Mainland China since 2012. The popular beauty brand not only alllows but also pays for animal testing as confirmed by PETA.
Animal Testing Policy
Here's something interesting from MAC's official website. It is under the tag of "Working Toward a Cruelty-Free World".
"M·A·C does not test on animals. We do not own any animal testing facilities and we never ask others to test on animals for us. While some governments conduct animal testing to prove safety before they will allow us to sell our products, M·A·C has never tested on animals and …"
This is the same old ambiguous statement. The statement tries to convince you how animal-friendly MAC policies are. Sadly, the mention of exceptions breaks all the illusions MAC was trying to create.
Moreover, the brand does not share clear data about its ingredient testing policy. The above statement does not confirm how the suppliers treat the product ingredients.
Cruelty-Free Timeline
MAC used to be the biggest promoter of cruelty-free in the cosmetic industry. It promoted its products as 'tested on models, not on animals'. But then the merger of MAC occurred (tragic!). As a result, this brought a huge change in the original policies.
Hence, MAC broke all its ethical promises toward its loyal cruelty-free consumers. And guess what happened next?
2012 – MAC started selling in China in 2012. It even brought changes in its testing policy. All was done to entertain the mandatory animal testing practices by the Chinese government.
Currently – It is in compliance with Chinese policies. To this date, MAC funds the Chinese government to run cruelty tests on their products.
MAC holds its position among the top 3 makeup brands in the world ranking. It has collaborated with several huge artists. Sia, Nicki Minaj, Rihanna, & Elle Goulding to name a few.
Is MAC Cosmetics sold in China?
Yes, MAC is sold in China. It has several standalone stores in China. MAC products are also available online via MAC website & Sephora.
MAC products are widely available both online and offline in mainland China. In fact, China is currently one of the major consumers of MAC.
Does MAC manufacture in China?
Unknown. The majority of MAC's color products are manufactured in US and Canada. Adequate information is unavailable to tell if MAC makes products in mainland China or not.
Is MAC approved by PETA?
MAC is not approved by PETA. Contrary, PETA has added MAC in its 'brands to avoid' list for painting a wrong picture about being cruelty-free.
Is MAC certified by Leaping Bunny?
MAC Cosmetics is not certified by Leaping Bunny because it is not cruelty-free. You won't find any authorized logo on MAC products.
Is MAC vegan?
MAC products are not vegan as it contains animal-derived ingredients and its byproducts. Popular MAC products such as Ruby Woo lipstick as well many MAC eyeshadows contain carmine.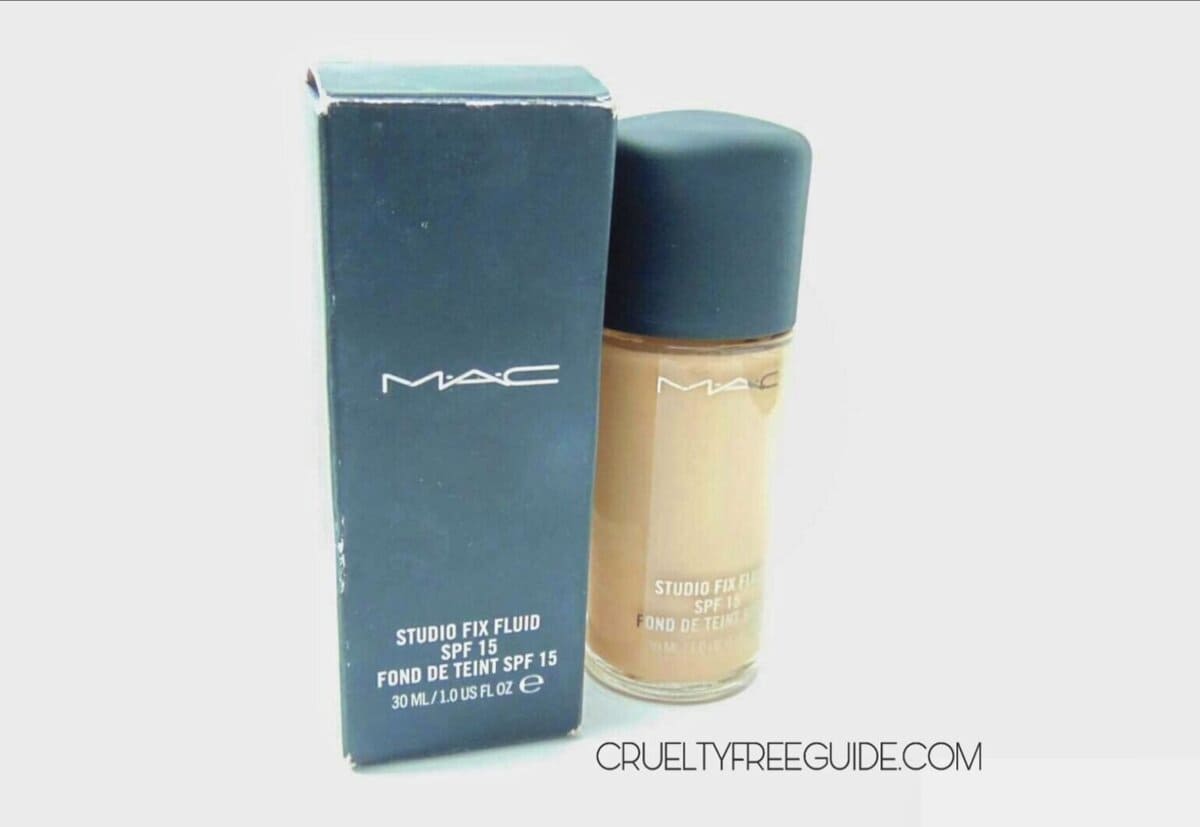 MAC Vegan Alternatives
Here are some brands that are cruelty-free and offers vegan-friendly products.
*Owned by Non-Cruelty-Free Parent Company
Do I recommend MAC?
No, I don't recommend a shady brand like MAC. MAC is neither cruelty-free nor vegan. Just like many other non-cruelty-free brands, MAC tries to fool customers. It markets its products as 'never tested' on animals.
On contrary, it allows and obviously 'pay' governing bodies to perform animal testing on its products.
FAQ
When did MAC stop being cruelty-free?

MAC stopped being cruelty-free since 2012. During that time, MAC started to sell in Mainland China and dropped its cruelty-free status.
Is MAC makeup clean?

MAC makeup is not clean as it contains many questionable ingredients. Although majority of its products are free of harsh ingredients such as parabens, phthalates, triclosan, formaldehyde donors, SLS, hydroquinone, oxybenzone, MAC is not a clean beauty brand. 
Is MAC paraben-free?

MAC products are paraben-free. None of its products contain parabens except MAC Pro Chromacake.
Is MAC ethical?

MAC is not ethical because it clearly manipulates consumers like you and me in thinking that it is free of animal testing. The ethical practices of MAC is questionable.

MAC also doesn't talk about mica and its outsourcing.
Conclusion
MAC Cosmetics is not cruelty-free. It is also not vegan as it contains animal-derived ingredients such as carmine and beeswax. MAC also sells in countries where testing is mandatory by law.
Share on Pinterest