*may contain affiliate link(s)
Last Updated on 08/30/2022
Garnier is a certified cruelty free brand since March of 2021. (Source) It got approval of the Cruelty Free International Leaping Bunny program. Leaping Bunny is the ultimate stamp a cruelty free lover should look forward to. All Garnier skincare and hair care products are 100% cruelty free but not necessarily vegan.
With a huge round of applause, welcome one of the newest members to join the cruelty-free bandwagon. As you already know, it is Garnier! Let's check their history, and timeline, and answer the questions you're wondering about Garnier.
Is Garnier Cruelty Free & Vegan? *2022*
Wants flawless skin and healthy tresses? Garnier got you covered with their huge range of products. Garnier falls under the umbrella of the cosmetic giant, L'Oreal.
They started their brand with hair care products and extended it towards skincare. This brand manufacture most of its products with plant-based ingredients. Their products work great and consumers love them.
In this article, let's dig deep and discover more about Garnier.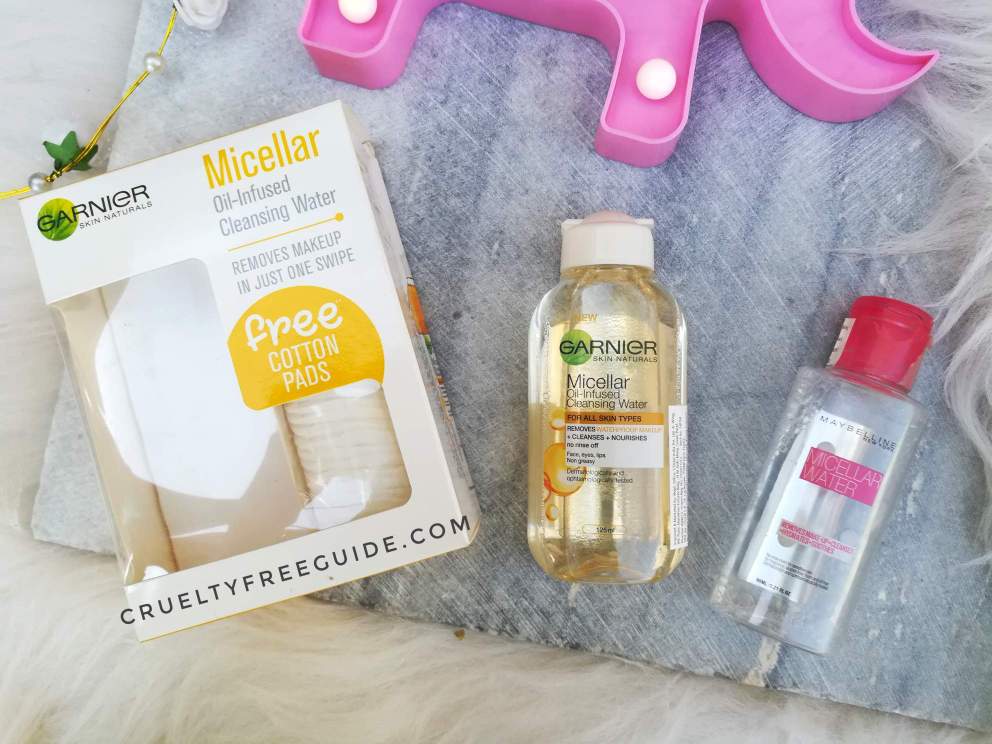 Garnier – Past and Present
1904: Garnier was founded by Alfred Amour Garnier in the year 1904 in France. First started as "Laboratories Garnier", they began their journey by launching the first plant-based hair lotion.
It is unknown whether they were cruelty-free initially. But it is highly likely not to be cruelty-free due to the loose animal testing laws during the start of the 19th century.
1965: L'Oréal acquired Garnier in 1965. Garnier is still a part of the L'Oreal family and one of their biggest brands.
1989: In 1989, they stopped testing their product on animals unless it is mandatory by the government.
1999: They introduced their first permanent hair color that nourishes and strengthens your hair while you color it.
2003: It launched the Fructis haircare range.
2007: A game-changer for the brand when they entered the skincare market.
2020: Garnier announced their Green Beauty initiative to improve the brand's environmental impact for the better.
2022: They made heads turn by their announcement of going completely cruelty-free.
Currently, Garnier sells in various countries worldwide. For instance, Australia, Canada, the UK, and the US. Their products are also available at several drugstores including Walmart, Target, and Ulta.
What does the brand say about its Cruelty Free Status?
Let's see what their official website says about it,
All Garnier products, globally, are now officially cruelty free – the brand has been given the stamp of approval by the Cruelty Free International Leaping Bunny program, the leading organization working to end animal testing and the cruelty free gold standard.
According to their statement, Garnier is certified cruelty-free by the Cruelty Free International organization and also granted the Leaping Bunny certification.
However, it must be pointed out that the parent company, L'Oreal is still involved in animal testing when mandatory. They are one of the leading beauty and makeup brands that still test on animals.
Cruelty Free Timeline
1904 – Garnier started their journey in France.
1960 – It started to extend its products.
1989 – Garnier committed to the word against animal testing. Since 1989, they stopped testing their product on animals unless mandatory by the government.
2014 – Garnier stopped selling their product in China as it requires animal testing. (Source)
2021 – Garnier is officially certified by the Leaping Bunny as cruelty-free in March '21.
Does Garnier still test on animals?
No, Garnier does not test on animals since March '21. It is truly cruelty free and free of any animal testing.
Who owns Garnier?
L'Oreal owns Garnier. The parent company still tests on animals, but Garnier claims to be and indeed is cruelty-free. However, L'Oreal owns multiple beauty brands under its umbrella. Nyx Cosmetics, CeraVe, Vichy, Redken, Maybelline, Urban Decay, and Lancome to name a few.
Is Garnier Cruelty Free now?
Yes, Garnier is a cruelty free brand. Garnier is certified with Leaping Bunny by Cruelty Free International organizations. Leaping Bunny certifies a brand only after investigating its entire supply chain including all raw material and ingredients.
Is Garnier made in China?
As per our knowledge, Garnier does not manufacture their products in China.
Is Garnier sold in China

?
They do not sell any of their product in the physical or online market in the Chinese province.
Where are Garnier skin products made?
All of their products are manufactured in L'Oréal USA's Franklin, New Jersey facility.
Any Third-Party & Ingredient Level Testing?
Garnier doesn't test any of its products on animals. They don't engage any third parties to test their products on animals. Additionally, they don't sell any of their product in any country where animal testing is mandatory.
Tested by suppliers?
No. Not tested by suppliers either.
Is Garnier vegan now?
Although the entire brand is cruelty-free, not all Garnier products are vegan. Some of their products are manufactured using animal-derived ingredients. But there are some vegan products as well. They have clearly mentioned the vegan status on their packaging. This is what Garnier claims about their vegan products:
As part of this commitment, we are also labeling our products 'Vegan' where the formula does not contain honey or beeswax, etc. Our "vegan" formulas are vegan because they do not contain any animal-derived ingredients or by-products.
Is Garnier Leaping Bunny certified?
Yes, it is. It gained the stamp of being Leaping Bunny cruelty-free in March 2021.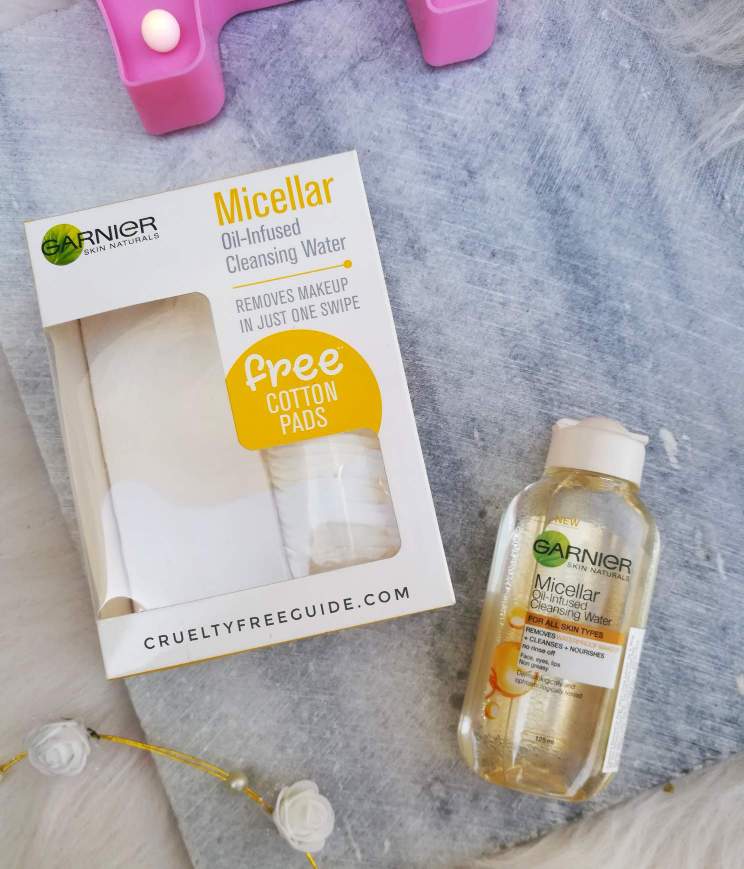 Do I recommend Garnier?
Yes. Garnier is a Leaping Bunny-certified cruelty-free brand. Leaping bunny certifies a brand only after thorough auditing. They reassure the brand cruelty free status each year.
Garnier uses recycled plastic which is eco-friendly. They are also manufacturing reusable makeup remover pads. They also manufacture some of their products as 100 percent vegan. Garnier does not compromise on the quality of any of its products.
Garnier is not only animal friendly, it is also ecofriendly and a mid-range brand. So if you are looking for affordable skincare and hair care products, you must give them a try.
What Garnier products are cruelty-free?
All Garnier products are cruelty-free now.
5 Popular Products from Garnier
Despite the fact that the entire brand is cruelty-free, here is a list of some of the popular Garnier products.
Love waterproof makeup? Hassle removing it off? Garnier micellar water is here for your rescue. An oil-infused makeup remover that helps in removing waterproof makeup. It is free of parabens or alcohol. Gentle on the skin too.
Garnier nourishing color creme is a permanent home hair coloring creme that nourishes and colors your hair. A nourishing color creme is enriched with avocado and shea oil which leaves your hair soft and silky. Available in 11 different shades.
From sulfate-free to dry hair moisturizing shampoo, they have the perfect vegan formula for your hair. I love it as it moisturizes and nourishes your hair.
A vegan product with no animal-derived ingredients. It has 96% of natural ingredients. This mask contains fruit extracts and vitamins. You can use it as a mask or a leave-in conditioner.
Garnier Brightening serum is face serum. Vitamin C is highly popular for its antioxidant property. It contains the goodness of pineapple and vitamin C. Helps treat dull and uneven skin tone. A vegan formula that is free from paraben, mineral oils, and dyes. It also has SPF 30 for sun protection.
Garnier is Leaping Bunny certified cruelty-free. No ingredient or finished product testing is done by the brand, suppliers or third-parties. They offer some vegan products but still are not a 100% vegan-friendly.
Share on Pinterest