Dove is cruelty-free in 2023. Its ingredients and finished products are not tested on animals. It is also PETA-approved. Although, Dove sells in Mainland China, it manufactures domestically and sells only 'general cosmetics' to satisly the updated Chinese testing laws.
Overview
| | |
| --- | --- |
| Testing by Brand? | No |
| Supplier/Third-Party Testing? | No |
| Ingredient Testing? | No |
| Finished Product Testing? | No |
| Sells in China? | Yes |
| Vegan? | No |
A leading drugstore brand that needs no intro. It always stood tall in the test of time. Embracing one's inner beauty is the biggest motto of Dove. But is Dove cruelty-free & vegan in 2023? Let's have a look at why Dove is suddenly a testing-free brand. What changed?
Note – We did some digging and added it our list of cruelty-free skincare brands. Dove has taken reasonable steps to bypass safety testing. Coupled it with China's new testing laws in 2023, Dove truly comes out as cruelty-free.
Is Dove Cruelty-Free & Vegan?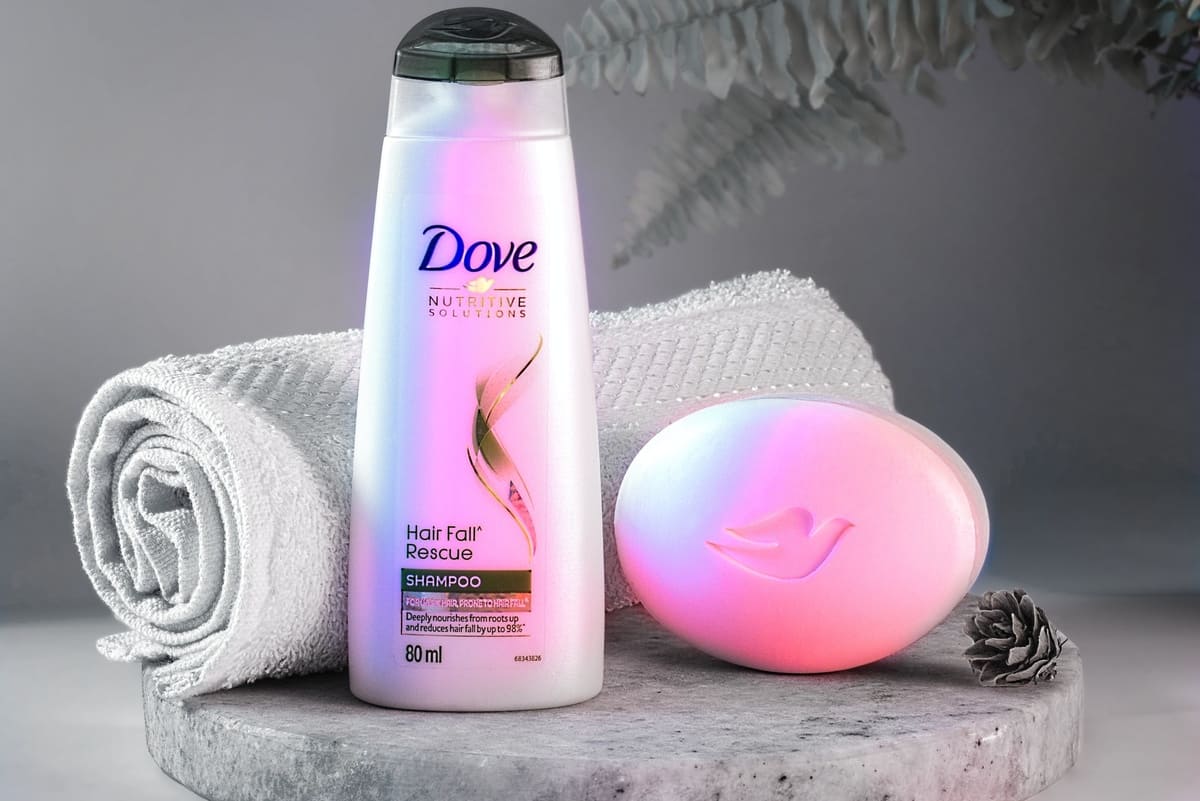 Dove Animal Testing
On the official website, Dove claims:
Globally, Dove does not test on animals and is certified Cruelty-Free by PETA. We use non-animal approaches to assess the safety of our products and ingredients. Dove has enacted a policy prohibiting any animal tests, anywhere in the world.
Dove replied to a consumer on Twitter as follows.

Dove also touched base on post-market testing.

Why and exactly how is Dove cruelty-free now?
You must be wondering why Dove is now being considered free of animal testing. All thanks to the latest changes in Chinese testing laws, Dove bypasses mandatory testing requirement. How so?
Dove sells general cosmetics only in China.
There is no mandatory testing requirement for general cosmetics as per the new laws. Dove cannot sell special cosmetics such as dye, SPFs, baby products (hello Dove Baby exists!) or similar.
What about pre-market testing?
Dove manufactures general cosmetics in China and is homegrown. It doesn't come under 'imported cosmetics.
To tackle post-market testing, Dove has asked to be notified so that it can pull out of the Chinese market.
Cruelty-Free Timeline
1990s – During the 90s, Dove stopped testing its ingredients and finished products on animals on its own.
2018 – Dove joined PETA's cruelty-free campaign in 2018.
Does Dove test on Animals?
Dove doesn't test its products on animals in 2023. With the new upgraded testing law in China, Dove bypasses pre and post-market testing. Dove products are free of any testing.
Does Dove sell in China?
Yes, Dove sells its products in China but only general cosmetics. It implies that special products such as Dove Baby cannot be sold in China as it requires safety-based testing.
Is Dove manufactured in China?
Yes, Dove manufactures domestically in China to bypass pre-market testing.
Is Dove Vegan?
No, Dove is not entirely vegan. Dove products have been reformulated time & again. But still they ain't completely vegan. However, Dove offers some vegan products. So, it is vegan-friendly.
Do I Recommend Dove?
Yes, I recommend Dove. It has taken a seriously positive step towards the cruelty-free movement by deciding to sell only general cosmetics and pull out in case of post-market testing in China.
Share this on Pinterest!