Last Updated on 07/08/2023
Benefit is not cruelty-free in 2023 because its finished products and/or ingredients are tested on animals. Although Benefit doesn't test on its own, its products undergo third-party or supplier testing. It also sells in countries where testing is required by law.
Overview
| | |
| --- | --- |
| Testing by the Brand Itself? | No |
| Ingredient Testing? | Uncertain |
| Third-Party Testing? | Yes |
| Sells in China? | Yes, as 'imported' |
| Vegan-Friendly? | No |
Benetint, Hoola bronzer, They're Real mascara… Benefit has given plenty of cult favorites. It has a clever naming style and funky packaging. But is Benefit cruelty-free. Today, let's check out how animal-friendly this beauty brand really is.
Does Benefit test on Animals?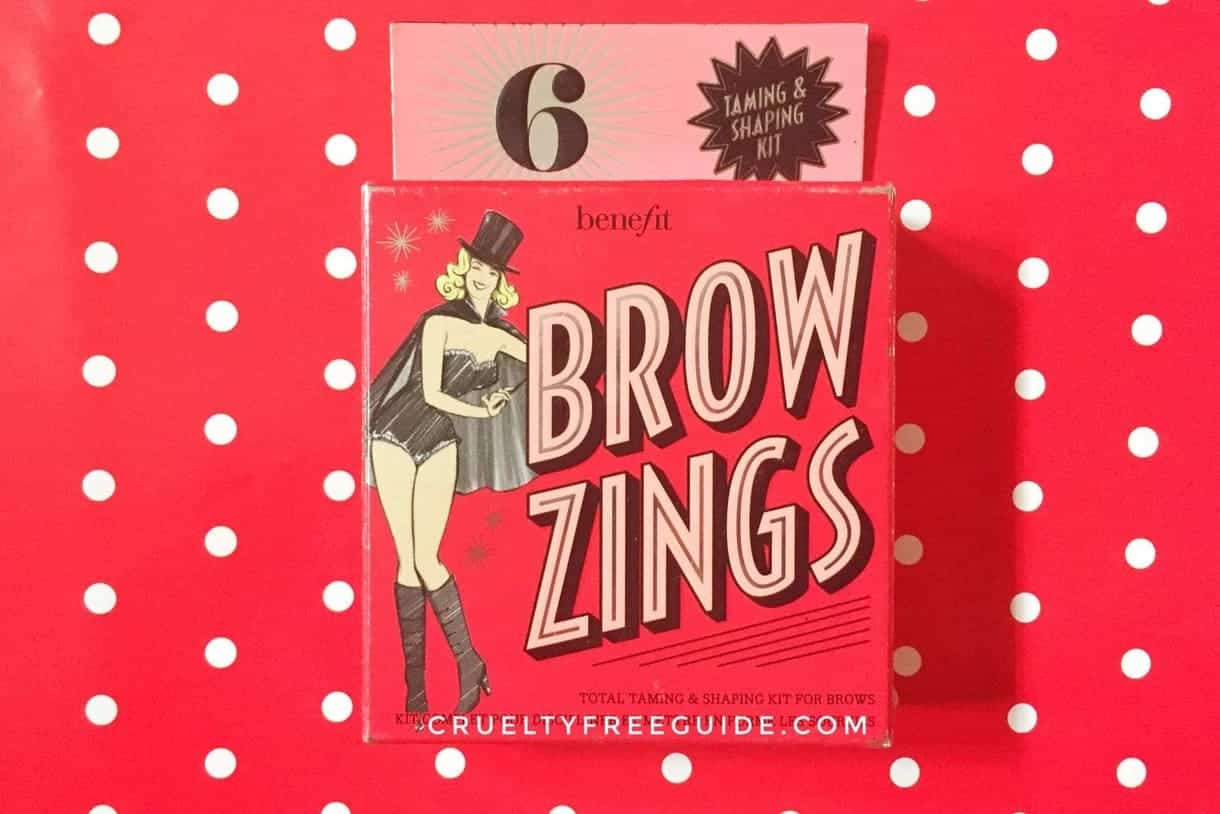 Here are the facts and finds about Benefit's cruelty-free status. You need to read these before your next Benefit haul!
Benefit Animal Testing
Benefit has a lot to say about its animal testing policies. On one hand, it denies testing. While on the other, it reveals how it gives in to mandatory animal testing practices in China.
Benefit does not test our products on animals.
Wait, there is more.
This is important progress; however, the government authorities still require cosmetics companies to make "special" cosmetics available for testing.
It is clear that Benefit Cosmetics supports animal testing.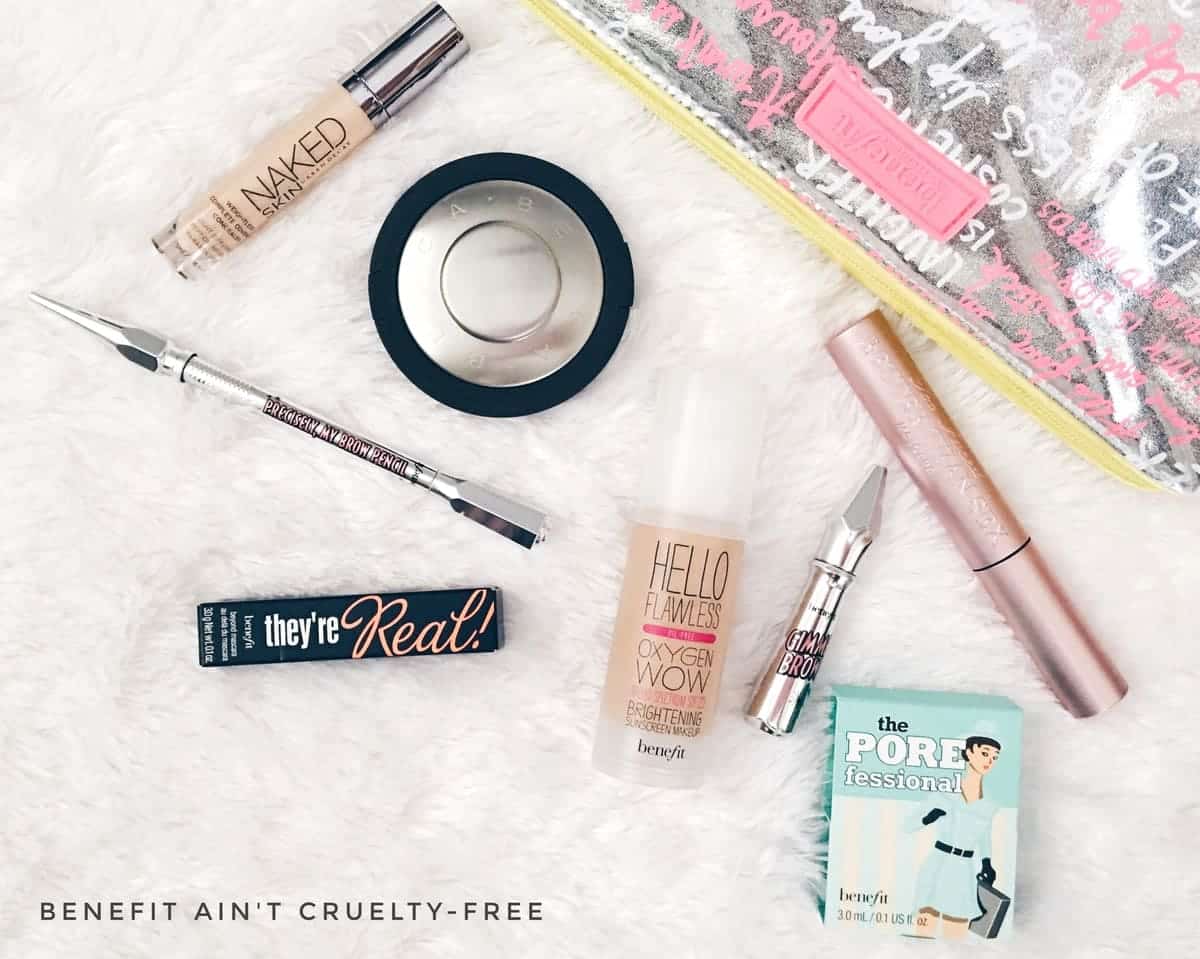 Cruelty-Free Timeline
1976-1989: From its debut to 1989, Benefit tested on animals by itself.
1989: The beauty company stopped animal testing for cosmetics by itself in 1989.
Alternatives Research Efforts: Benefit Cosmetics provides fund support to researchers related to alternative testing.
Johns Hopkins University for Alternatives to Animal Testing, the European Chemical Industry Centre (ECETOC), the European Cosmetic, etc. are among its fund support list.
Currently: However, its animal testing journey still continues in China through third-party laboratories run by Chinese State Authorities.
Is Benefit Cruelty-Free?
Benefit Cosmetics is not cruelty-free. Although Benefit doesn't test by itself, its products are tested via third-party laboratories.
Yes, Pre and post-market testing are still occurring in China in 2023, Leaping Bunny confirms.
To sum it up, Benefit is not cruelty-free in 2023. In its 47 years of business, Benefit has ruled the market for most of its existence and has been cruelty-free for none.
Does Benefit sell in China?
Yes, Benefit products are widely available in mainland China. In China, it sells products in mass markets via online and offline stores.
Does Benefit manufacture in China?
No, Benefit doesn't manufacture in China. Its products are made in Europe and sold in China as 'imported' items.
Is Benefit Vegan?
No, Benefit is not vegan-friendly. Its products contain animal-derived ingredients like beeswax. Naturally, I can't tag Benefit as a vegan brand.
Do I recommend Benefit?
Benefit is neither cruelty-free nor vegan. It gets a strict no-no.
FAQ
Let's answer some of the commonly asked questions.
Is Benetint Vegan?

Check the vegan status of Benefit Benetint using our Vegan Product Checker Tool. Find out the non-vegan ingredients if any and learn more about them.
Is Benetint Cruelty-Free?

Benetint is not cruelty-free. We associate the cruelty-free label across the brand as a whole and not with individual products. As Benefit isn't cruelty-free, none of its products are cruelty-free.
Share on Pinterest!