*contains affiliate link(s)
Last Updated on 06/30/2021
Everyone is beautiful in their own way. We need a little polishing sometimes to be a little more presentable. Hacks come in handy at such times. They are simply shortcuts for various makeup and beauty practices. Knowing a handful of hacks is a must for all girls. These clever tricks will not only save some of your valuable time but also give you a diva-like aura 24/7. Here are ten top-rated makeup and beauty hacks you need to learn right now!
Top 10 Beauty and Makeup Hacks
Makeup Hacks:
1. Revive Dry Mascara with Warm Water
I always suffer from the sorrow of dry mascara. Mascara is the one thing you can't live without. It makes the eyes pop. It brings freshness to your face every time you apply it. I absolutely adore mascara. Here is a clever hack to revive your dried mascara instantly. Take a bowl of warm water. Dip your mascara bottle for 3-4 minutes. That's it, the mascara will be as good as new!
2. Ombre Nails with Q-tip
Most salons will charge you a hefty amount for a decent ombre manicure. And, you know what? They get chipped pretty easily! So, keep your hard-earned bucks safe for the next month's makeup expense and try this super easy trick. Paint your nails with the base color. Take a q-tip or simply an earbud and dip it into the ombre shade. Roll the q-tip over the painted nail and your custom ombre nails will be ready!
3. Perfect Winged Eyeliner every time
Is a perfect winged liner a struggle for you? For me, it's a yes. I always find it difficult to draw equal wings on both my eyes. Here is an awesome tape trick for all your winged liner concerns. Take two pieces of tape and loosen its stickiness a bit. Place them on the corner of your eyes at the perfect angle. Use this as a guide and see how perfect your winged liner looks!
4. The Right Way to Do Under Eye Concealing
Concealing, when done correctly, can give you flawless looks. Those pesky dark circles and under-eye bags will vanish in a few minute's efforts. But first, you need to know the right way to use your concealer. Do not ever dot concealer through the eye contour. Blending would be extremely difficult and you will end up looking like a panda. Draw a triangular shape under your eyes and then blend it gently. Your under eyes area will look natural and even-toned.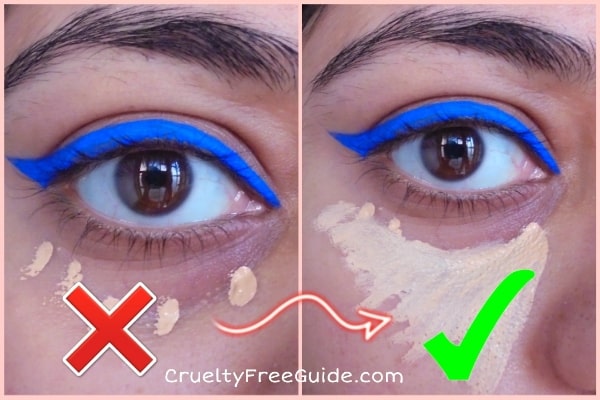 5. Warm up the Curler for Long Lasting Curled Lashes
I have thick and long lashes. Wanted to have that princess style perfectly curled lashes. So I tried multiple curlers but they could not hold my curls for long. Then I started heating up my lash curler's curling head with my hairdryer. Believe me, my curls last the whole day. I don't even have to retouch my mascara throughout the day!
Beauty Hacks:
6. Toothpaste Nail Whitener
Sometimes our nail gets yellowish for various reasons like food habits and nail paint residues etc. Use a fluoride-based toothpaste to get rid of the yellow cast. Take a pea-size toothpaste and apply it to the nails like a pack. Wait for 2-3 minutes and gently lather using a soft toothbrush or nail brush. Voila! Your nails are white again!
7. Honey for Chapped Lips
Chapped lips are a common problem in winter. Chapped lips ruin our lip look. It can also cause bleeding and pigmentation. I use honey to cure chapped lips. The performance is exactly the same as any expensive lip salve. Take a drop of honey and spread it evenly on the lips. Let it stay overnight. The next day wash it off with plain water and gently exfoliate with a soft muslin cloth. The lips will be healthy again!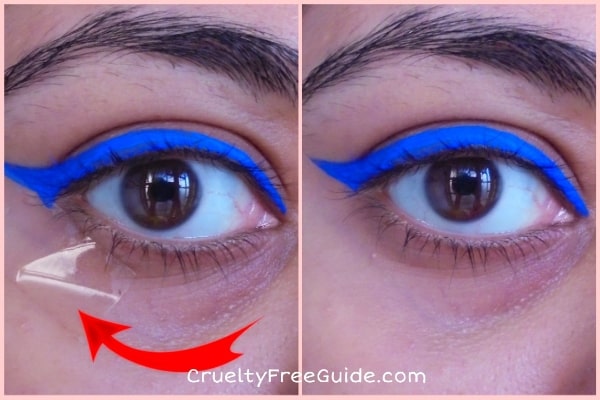 8. Baby Powder Dry Shampoo
Frequent hair washing leaves hair dry and lifeless. Dry shampoos are good solutions to refresh your hair. Dry shampoos do not sell cheaply. So, ditch the expensive dry shampoo and buy a baby powder. Part your hair and apply a little baby powder. Give your hair roots a good shake and your hair will regain its lost volume!
9. Split End
If you want long hair, split ends are not allowed! Chopping off the hair is not a solution as it will take off the length. Cut the split-ends individually with this easy trick. Tie your hair in a low ponytail. Twist the end of it. The hair ends will poke out from the twist. Now, take your time to cut off the damaged ends.
10. Smelly Hair No More
Excess humidity causes awkward smelly hair in the summer. Use your favorite essential oil to prevent it. Add 2 drops of essential oil to your shampoo and wash your hair with it. The hair will smell heavenly for a couple of days.
*This is a Guest Article Contribution
Read Further:
11 Best Cruelty Free Face Wash *2021*
Is Stila Cruelty Free & Vegan in 2021?
Cruelty Free Skincare Brands – Drugstore
Is Charlotte Tilbury Cruelty Free & Vegan?
Share on Pinterest!